A little foal and a big teddy bear have the sweetest relationship!
The name Breeze comes from the wind blowing through the grass on Dartmoor Hill. He was abandoned by his mother shortly after birth.
A farmer discovered it and then the Mare and Foal Sanctuary in Devon, UK was alerted to its presence. By the time the rescue team arrived on the scene, the newborn foal was in bad shape. He was disoriented, dehydrated, and everyone was expecting the worst.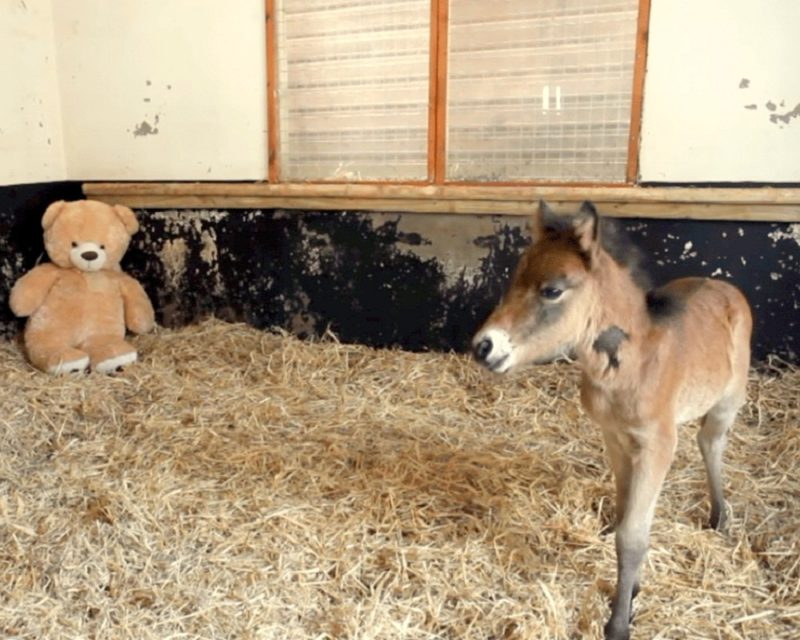 However, once they brought him to the sanctuary, things started to look up as the little one seemed to find what he needed. It wasn't from an adoptive mother or Sanctuary staff, but rather from a huge teddy bear her guardians had presented to her.
"Unfortunately, Breeze was not with his mother to keep him company." Syra Bowden, executive director of the sanctuary, added. "It was great watching him play with his new teddy bears and snuggle up to them as he falls asleep. They comfort him during times when his caregivers are not around.
Apparently, the sanctuary regularly delivers stuffed animals to orphaned animals. "We always give our orphaned foals a big blanket as a buddy," Bowden added. They look like human babies because it gives them comfort. A method that seems rather successful!
After a critical few weeks, when he received a unique milk formula and proper treatment, he now feels pretty good.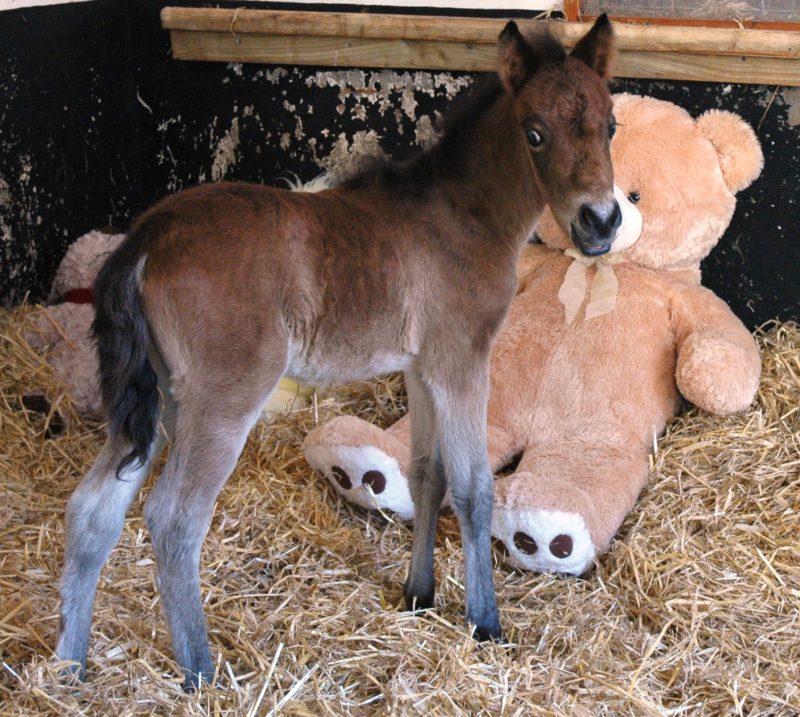 And his friend the teddy bear is also responsible. "He's getting bigger and stronger every day," Bowden continued. "He just started going out on the pitch to play; he is not scared.