An American university has officially awarded a diploma to an unusual student, a golden retriever.
The dog, along with its owner, received a master's degree.
Little is known about the hard work this dog had to put in to graduate.
An American, Britney Holly, is a graduate. Britney is currently completing a master's degree in occupational therapy.
But Holly didn't graduate alone – her four-year-old golden retriever, Griffin, also received a certificate with her.
The photo went viral on Reddit, garnering over 30,000 upvotes.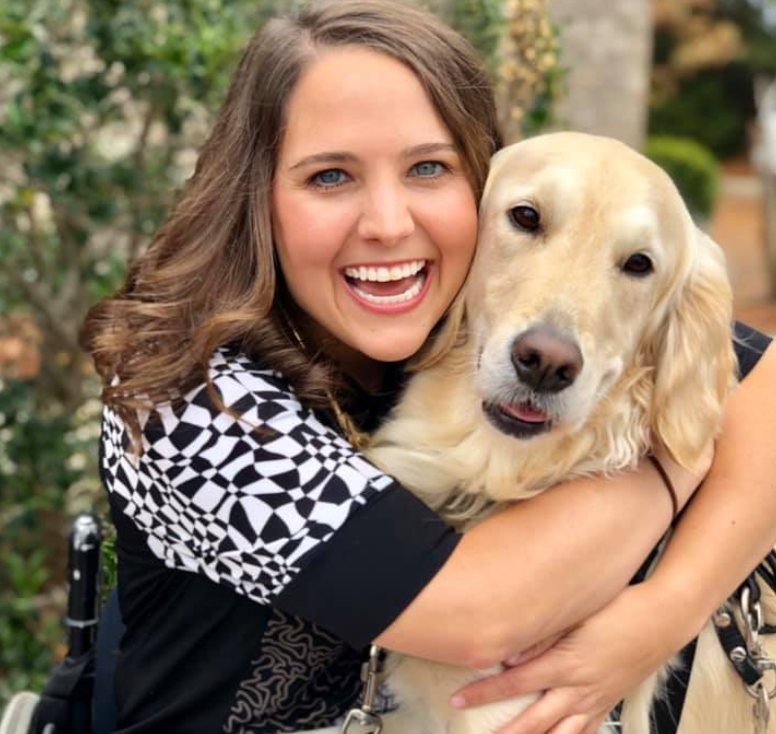 Britney is in constant and severe pain and has to use a wheelchair to get around.
A few years ago, the four-legged friend had the important task of traveling to New York with Britney, who was accepted into Clarkson University.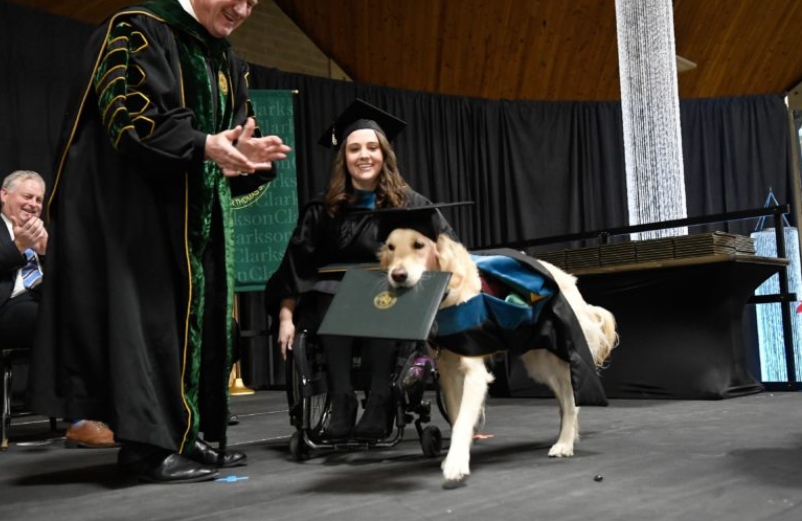 The pair attended classes and seminars together and completed homework and other tasks, according to the institution.
The dog was also by her side when Britney was training at a special military base in North Carolina.
Together with their owner, they contributed to the rehabilitation of soldiers suffering from muscular and mental disorders.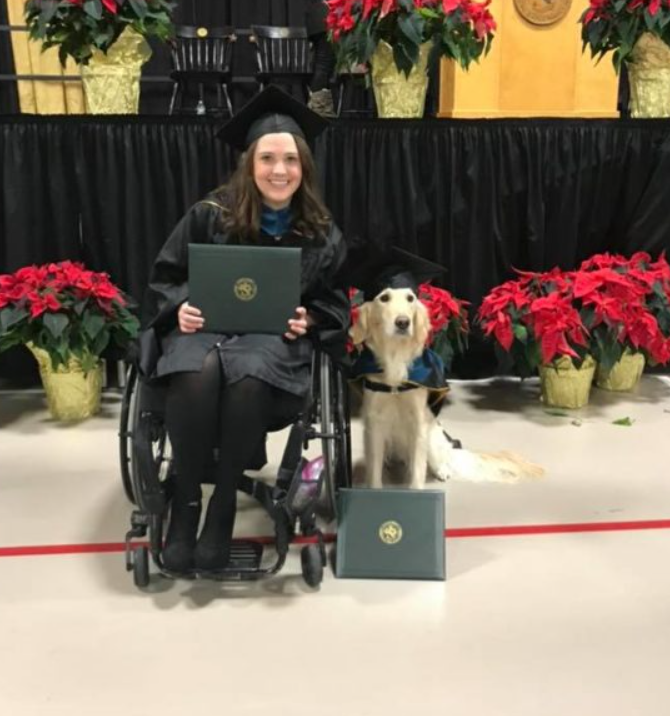 These benefits led representatives of the training organization to endorse Griffin's degree.
As an occupational therapist, Brittany works with military personnel, including veterans and retirees.