There are so many amazing stories about pure and close friendships, but the relationship between two different species is so amazing.
Meet adorable piglet Laura and cute kitten Marina. Although these wonderful creatures are so different, one thing, anyway, they have in common. They are both abandoned.
Luckily, the Interspecies Sanctuary saved their lives, giving them the opportunity for a better life. Maybe sharing the same fate led them to form such a strong and special bond.
Laura and Marina met at the Sanctuary in Santiago, where they were taken after their rescue.
Laura was rescued from the meat industry and the kitten was abandoned by her evil humans.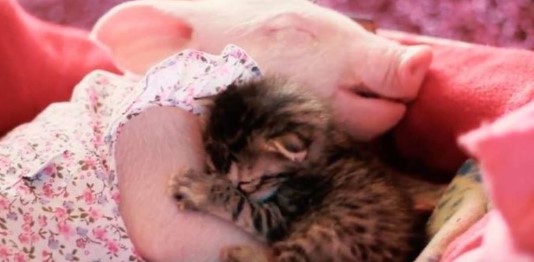 Fortunately, they are now both in a safe and peaceful place, where they have found each other. Laura and Marina have spent all their time together, they are literally inseparable. They love to nap together, cuddle, play together, lick and cuddle.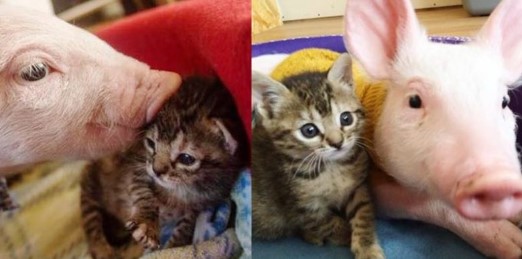 These two wondrous creatures found solace in each other, which helped them move on.
Pure and unconditional love changed their lives. It empowered them to overcome their difficult past and look to the future.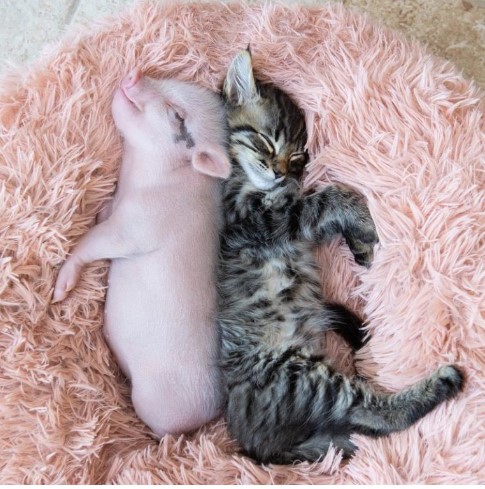 Laura and Marina are two happy souls, whose amazing friendship shows how animals can be caring and compassionate towards each other despite being different species.
Watch this adorable duo here: