There is a misconception that dogs and cats are enemies, and a friendship between these two animals is almost impossible. But this touching story showed that, indeed, there is a good relationship between dogs and kittens.
A puppy adopts two shy little kittens and their adorable bond has captured everyone's hearts.
When a woman named Asa learned that there were two abandoned kittens in a back yard who needed help, she immediately took them to her shelter without hesitation. Two little kittens were about 11 weeks old, who were very scared and shy.
Since Asa owned a dog, named Kona, she had no idea how her beloved pet would react when the two kittens arrived.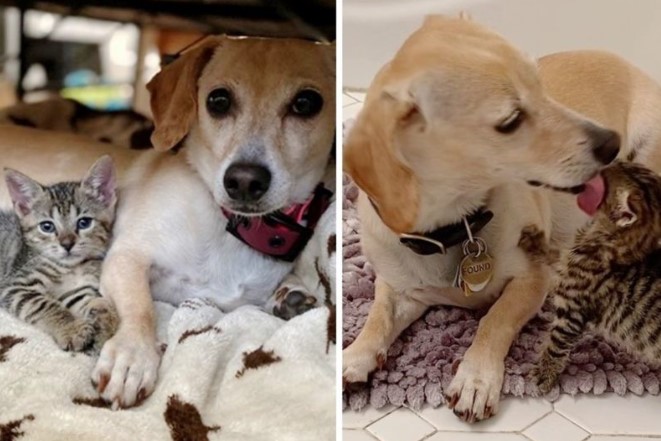 But her worries were in vain, as Asa's friendly dog ​​has surprisingly accepted the new family members very well. Asa is a big animal lover. She fed over 160 helpless animals, finding them a home.
Yet she hasn't seen her beloved dog as devoted to an animal she used to nurture before, as is the case with these two adorable kittens, who are named Blair and Chester.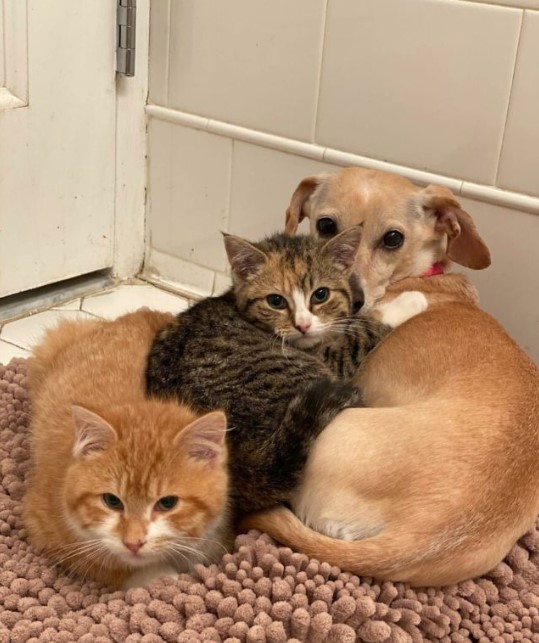 As soon as they met, Kona loved them so much, that they started protecting and comforting them in the sweetest way. She seemed to become their adoptive mother or their babysitter. Due to their difficult street life, the poor kittens were very shy and confused.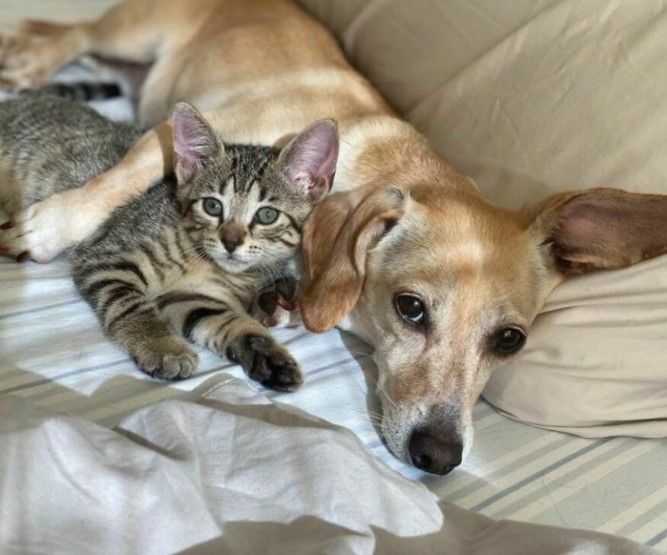 They were afraid of humans, but through the efforts, care and love of the gentle dog, they learned to trust people and quickly socialized. Now Chester and Blair live happily with their beloved friend Kona and their human-hearted Asa in a warm home.