When this Siamese cat was spotted wandering the streets of Illinois, it was obvious that it was not a stray, but an abandoned cat.
She was saved by a kind woman, named Michaela Muzzy. The beautiful, well-behaved feline had a clean coat, which was proof that she was a pet.
The pretty pink collar around her neck also indicated that she had owners. But why she was left behind wasn't even clear when the rescuer read the touching note attached to her collar.
The rescued cat was taken to the Effingham County Animal Shelter, where volunteers read the touching note, which was written by a little girl, named Lacey. She called the cat Violet, saying goodbye to her.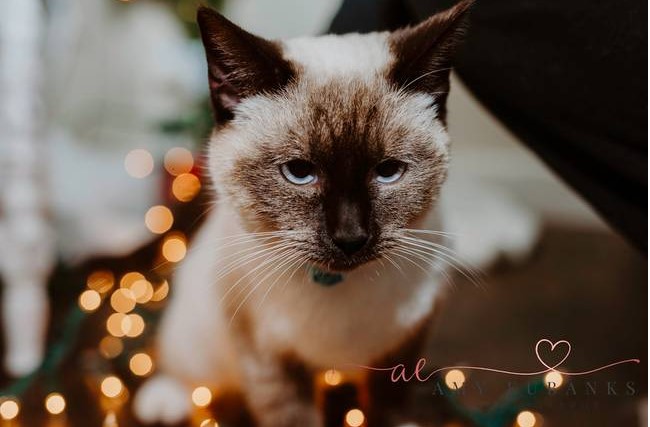 It was obvious how hard it was for this little girl to be separated from her beloved cat, but apparently she had to do it for some unknown reason. In the emotional note, Lacey asked the new owner to take good care of the cat.
The touching note broke everyone's heart. They tried to find the owners of the cat, but in vain they failed. There was only one way to find the owners, using the social media platform, which also yielded no results.
Staff decided to find a new home for the cat, posting its story and sharing its photos online. Many people were impressed by Violet's story.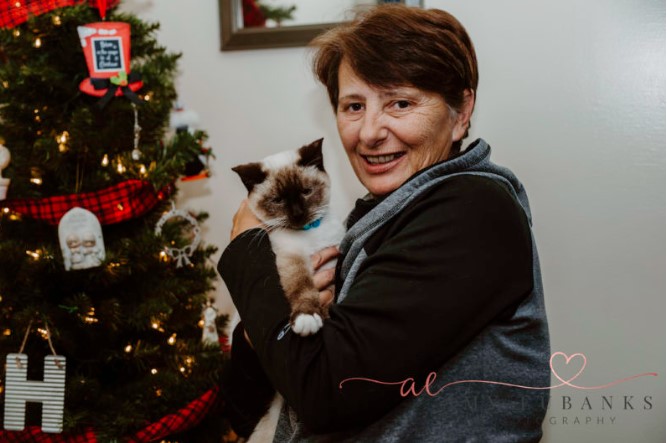 Cindy Murray was one of those people, who was touched by the cat's heartbreaking story. She was ready to see the cat immediately. Soon she was already holding the cat in her arms at the shelter. Cindy, wasting no time, adopted her right away and took her home.
Violet was given the perfect life with her new home and her new owners, who not only gave her a home, but also their love, care and attention.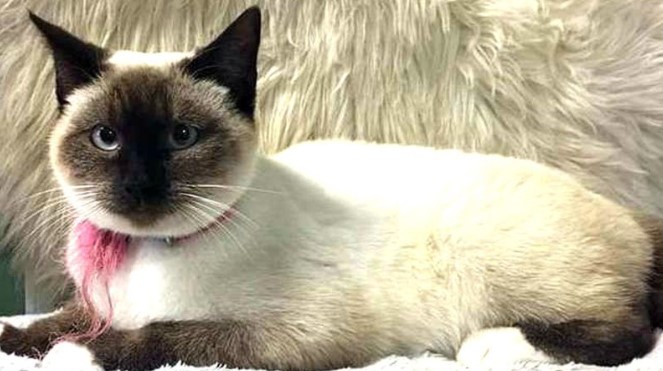 Cindy was going to film a short video and share it online, so Lacey could see that her beloved cat is safe and happy.