Love is truly a great power, which has no boundaries. But the love and friendship between two different animal species is incredible. The saying that cats and dogs can't get along is not so true, because there is proof of friendship between a cat and a dog here.
Meet Spike, an eight-year-old blind dog and his best mate and team cat, eight-year-old Max. They have formed a bond so firm that nothing can break it. The incredible friendship between this duo inspires people to love each other and to be patient and caring with those who rely on you.
This devoted couple was left by their former owners to the Saving Grace Animal Society, which is an animal shelter in Canada. The couple lived away from home, and that's where their friendship blossomed. As Spike was blind, Max was his eyes, which brought comfort and great support to his friend.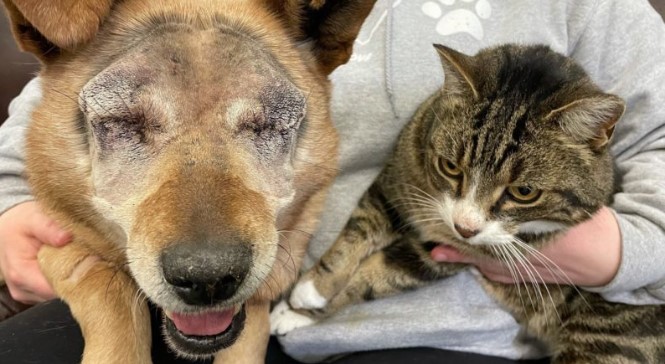 Spike suffered from eye cataracts, which caused him severe pain and eventually at the shelter his eyes were removed, which was a relief for him. Max was always with his companion, who was not only a guide for him, but someone who made him smile, who gave him comfort and hope for life.
The shelter posted a picture of the adorable baby on the social media platform, hoping to find them a forever home.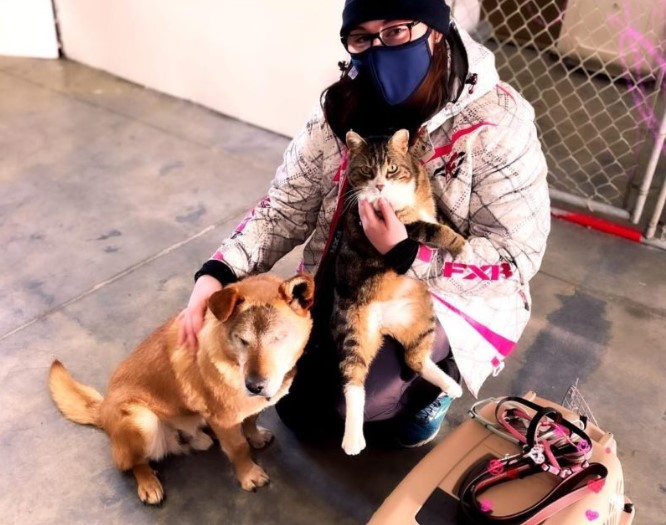 They described Max as a funny and lively cat, who will make everyone laugh, and Spike as a calm, kind and friendly dog, who can't go on without his best friend Max. They should therefore be adopted together.
There were many comments on the shelter's post, which resulted in a positive result. Max and Spike were adopted together. They found a new home in Manitoba.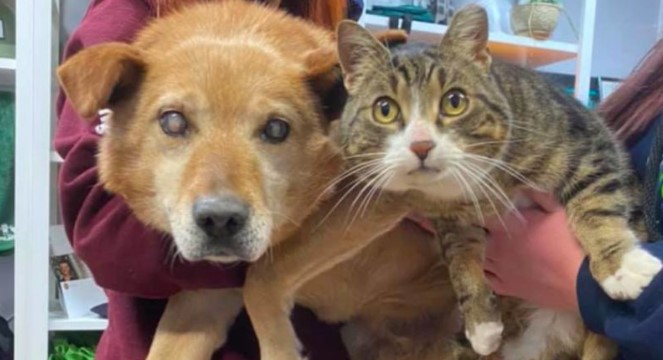 Hopefully this wonderful duo will be happy in their new home.