Peyton Dankworth, a high school student from Ballinger, Texas, is the mother of a little donkey named Jack, and she's very proud of it! It all started a few weeks ago when she received a call from a friend who made a heartbreaking discovery.
"My friend was riding a horse one day and ran into Jack," Payton told Bored Panda. "His mum didn't take him, so he called me and asked if I wanted to try and keep this little one alive. He was very emaciated and did not feel well. So I said yes, I will do my best!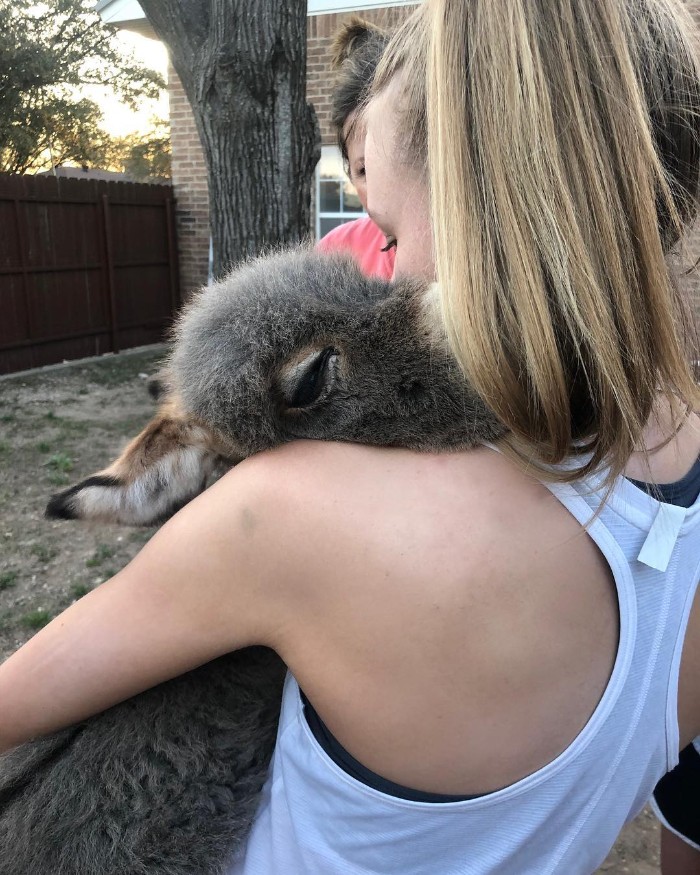 The cute donkey was very sick and the question of whether he would survive was inevitable. "The first night was the hardest with him, when we tried to get him to eat and go to the bathroom so we knew his insides weren't closing," Payton continued. "After he was out the first night, he started picking up the bottle and going to the bathroom."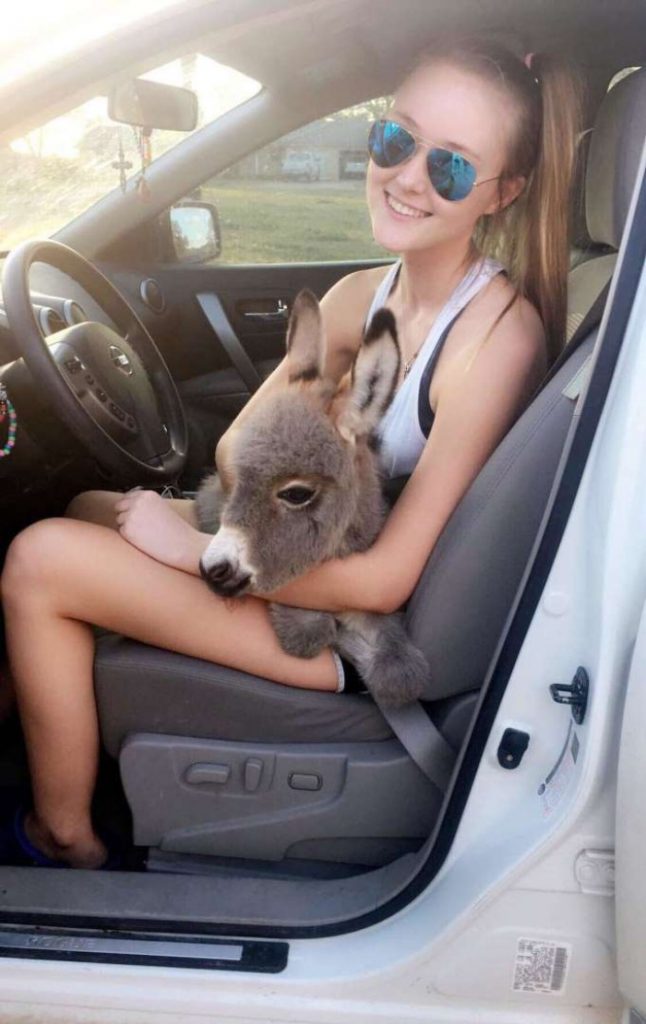 Caring for this adorable animal during this critical time, Payton and Jack quickly became inseparable as he got used to his new family and surroundings. And even though she had never cared about such farm animals before, Payton was now Jack's mother, whether she liked it or not!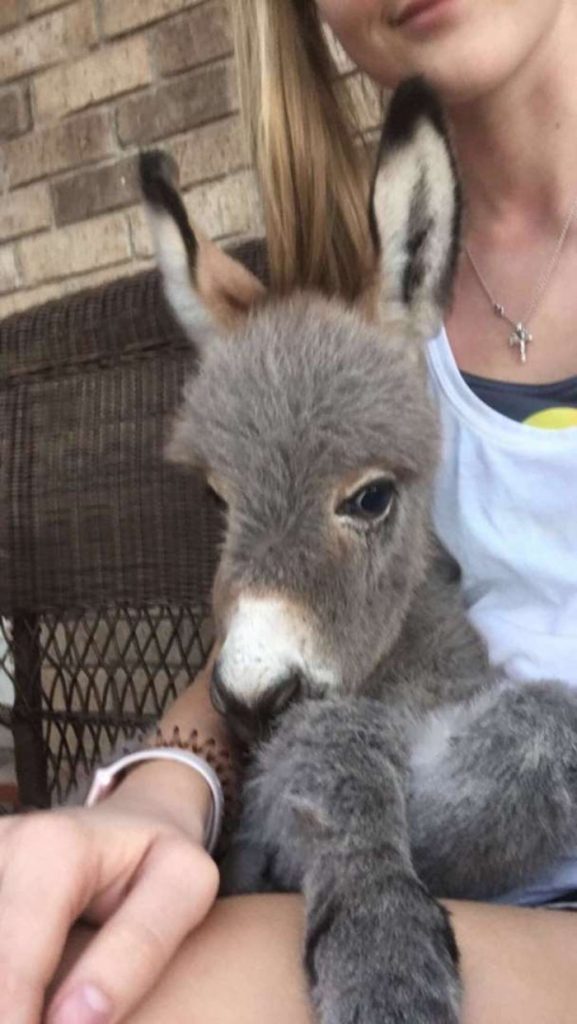 "He has become very playful and now loves playing with my dogs. Now he sleeps inside with me because he is still so small and I give him a bottle about every two hours and then take him outside to the bathroom. Jack won't sleep either if he doesn't have my dog ​​with him. Instead, he will cry all night."
Turns out Payton is the perfect mom and he's found his best friend in his dogs! "He loves them!" says Payton. "I take them all together for walks and car rides! They love it!"
Although Payton and her family don't live on a farm, she grew up with animals, so she knows how to take care of them. Jack has plenty of room to run around and chase his puppy pals. "I grew up showing bulls and had my fair share of what you would call farm life," she explained. "I don't actually live on a farm, but we do have a property with other pets."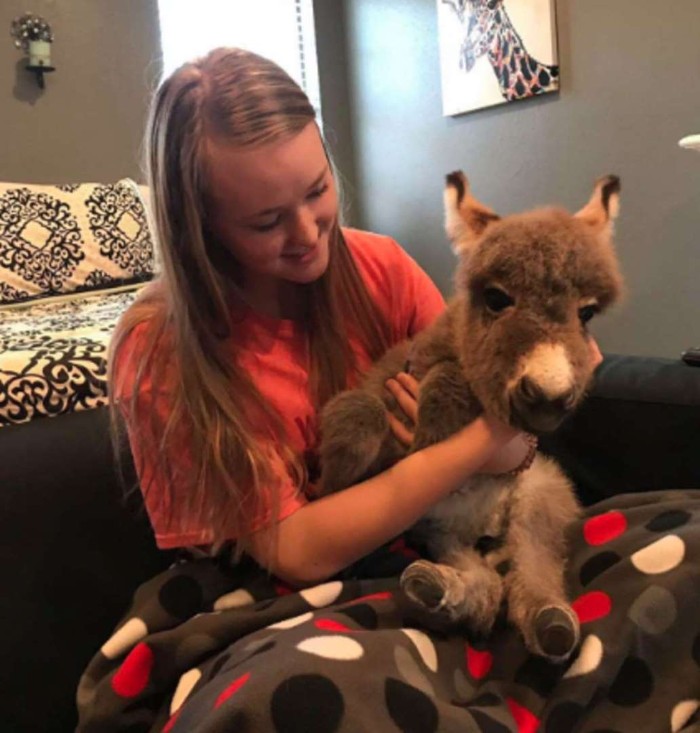 While Payton is at school, Jack misses her, but she makes sure she doesn't stay away too long. "I'm going to see him during our Coke break and during our lunch break to give him a bottle and a visit. While I'm at school, he goes outside and plays with the dogs! I think he has a lot of fun doing it, he even tries to play tug of war with them.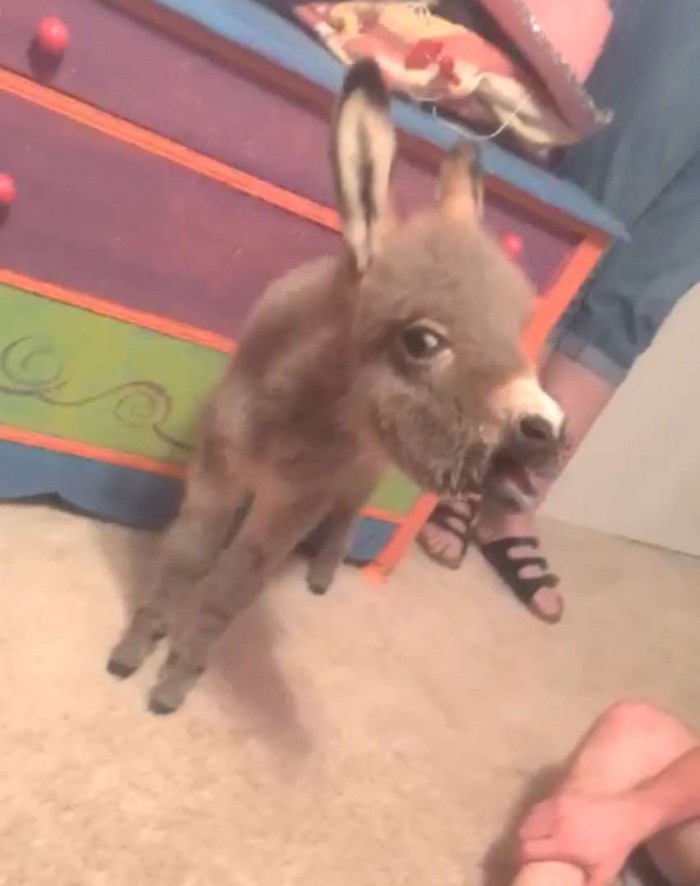 "It's funny to watch because he doesn't really have any teeth and he can't pick up toys."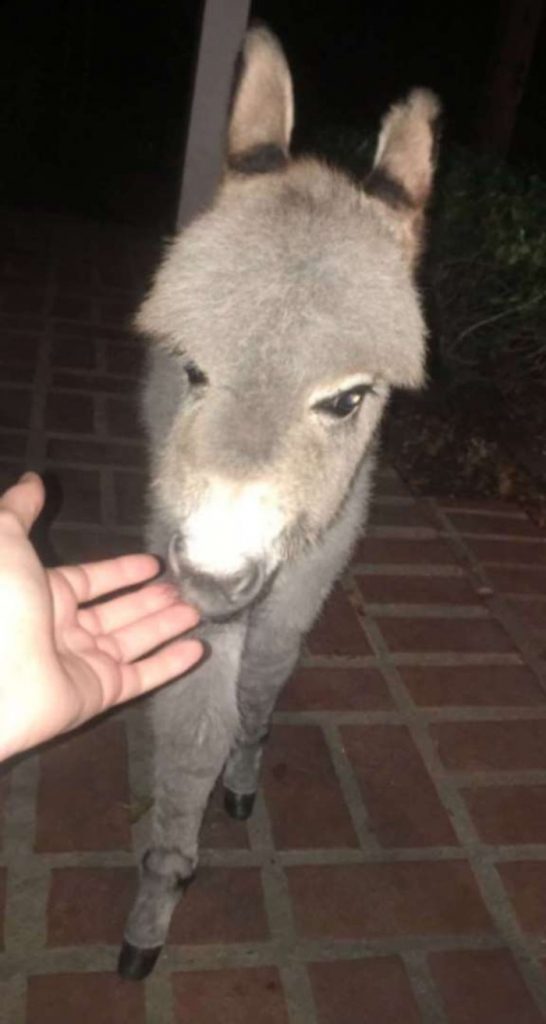 Ever since Jack came into her life, she has been inspired by his transformation to the point where she is now determined to make a living by caring for animals. It's clearly something that comes naturally to a 17 year old, just watch Jack jump in place to see how happy and healthy he is!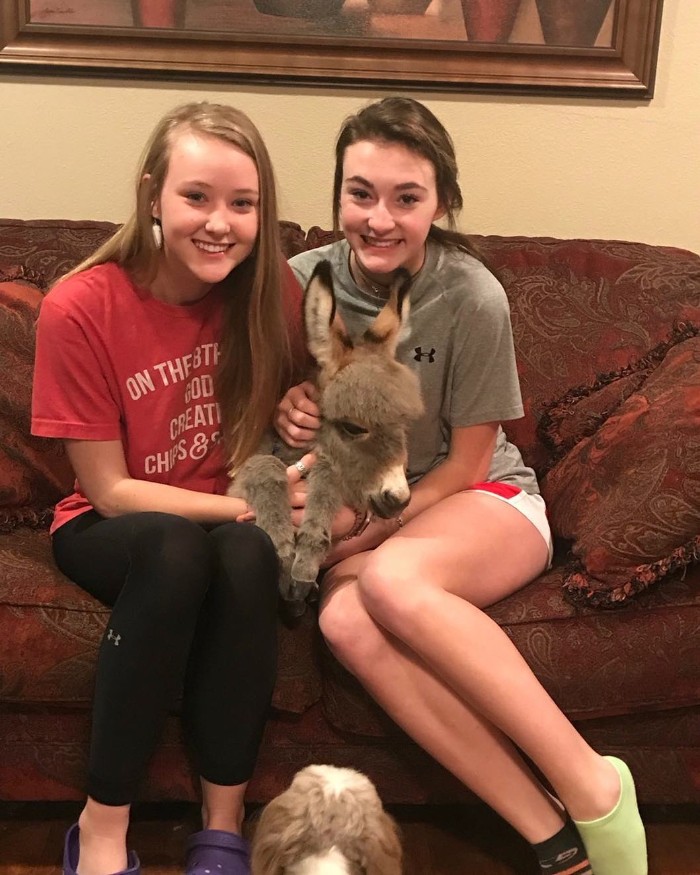 "Jack's transformation was the greatest thing I've ever seen," she told Us. "It was so touching to watch him blossom."
"Seeing him barely have the strength to get up to watching him run around and play with my dogs was the greatest experience of my life!"