"He acted like we've been friends forever."
Last Saturday, as Vitor Mangino drove to a party near his home in Brazil, he had no idea that the evening would end up taking an unpleasant turn. During the party, Mangino's car was stolen—a fact he discovered once he left.
"When I got to where I had parked, my car was gone," Mangino told The Dodo. "I was desperate. I looked everywhere, but I couldn't find it."
What Mangino didn't know at the time was that this event would ultimately change his life for the better.
That night, Mangino filed a report with the police about his stolen car. But when, over the next few days, Mangino did not learn that his car had been found, he began to fear that it might be lost forever.
Then he received a call.
"It was the police sergeant. They had found my car," Mangino said. "He asked me if I had also lost a dog. I said, 'No, just the car.' Then he said, 'Well, there's a dog over your car, and it's refusing to leave or let anyone come near.' When I heard that, I got goosebumps."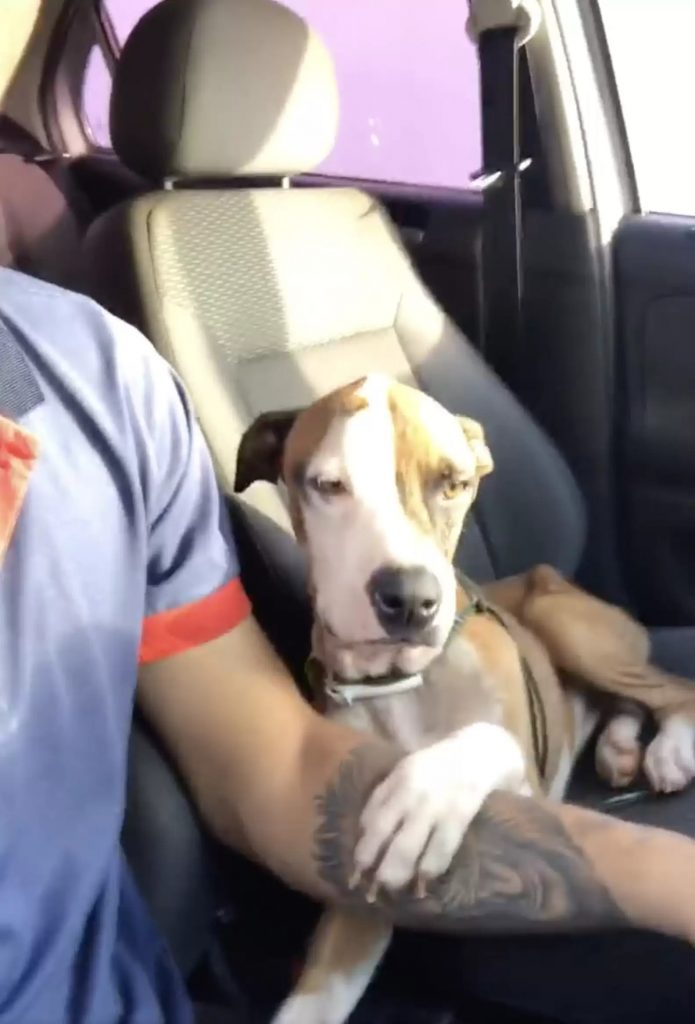 Arrived at the place where his car had been found, Mangino saw that the dog was still there.
Mangino had never met this mysterious pup before, but he immediately felt a connection to the skinny stray.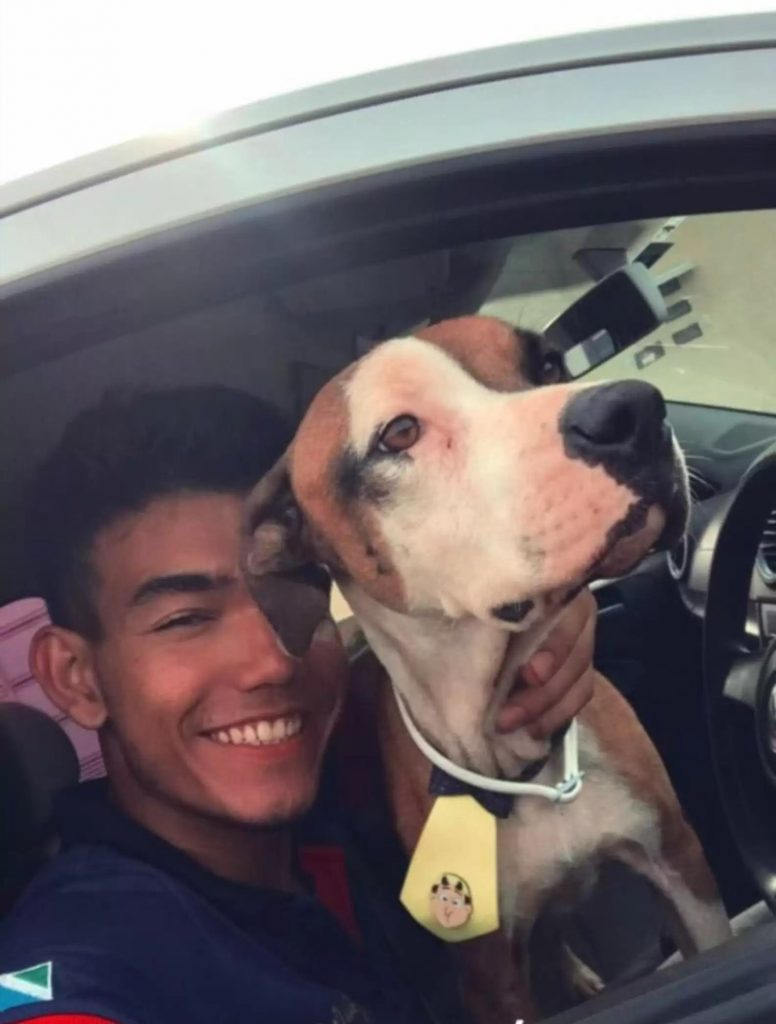 "He was very friendly towards me," Mangino said. "He acted like we've been friends forever."
It seemed that Mangino's car was now coming with a dog. And that was something Mangino couldn't pass up.
Mangino decided to adopt the sweet dog, naming him Heineken.
Where exactly Heineken came from is anyone's guess. But one thing is certain: he is now at home.
"We are inseparable," Mangino said.
Unfortunately, Mangino's car was damaged by the people who stole it — the engine had been tampered with and the audio system was missing.
But knowing that all of this led to him meeting Heineken, Mangino doesn't feel too depressed.
"I had a loss of about $1,000. But at least I gained a friend," he said. "I will make him the happiest dog in the world."