Lorraine was a Golden Retriever who grew up on her family's farm and always helped her mother with the animals. She was like a farm mom and loved all the animals she met. She was always around all the farm animals, so she saw everything, said Andrea Holley, Lorraine's mother. She was a real mother hen and treated all of our little ones as if they were her own.
Recently, Holly's farm took in a few rescued goats – and Lorraine loves them more than ever.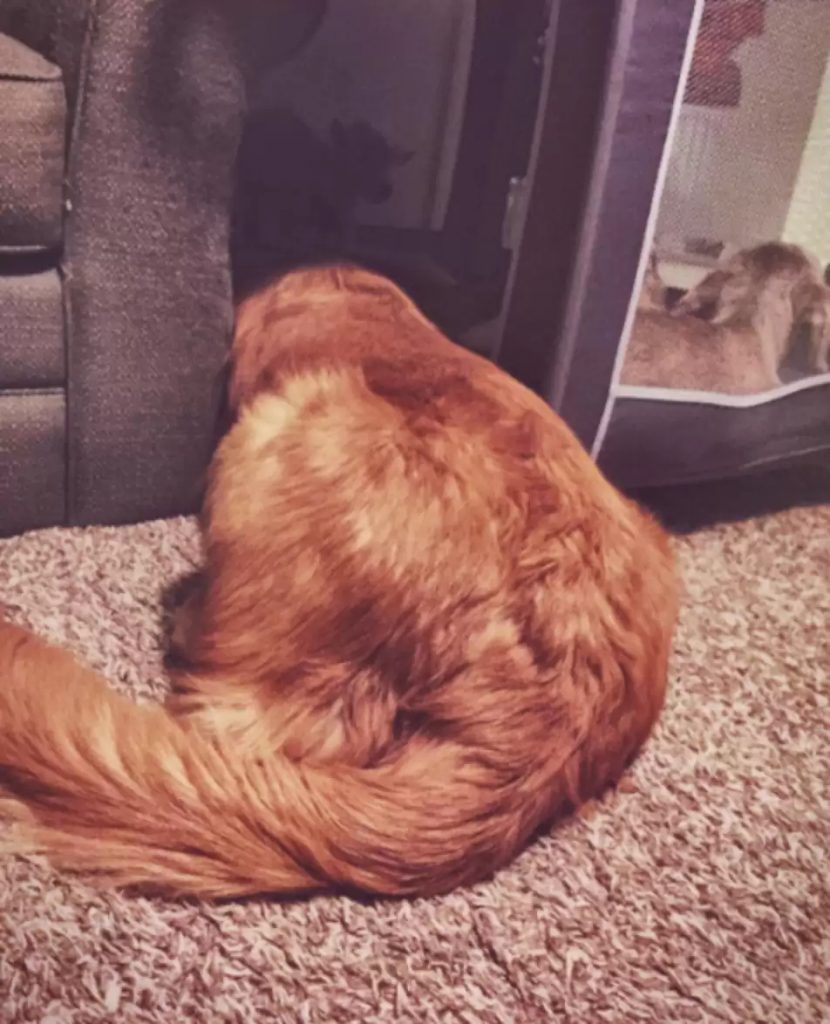 Goats are the friendliest and easiest animals to keep, says Holly. Lorraine was immediately drawn to them. They are together all day, every day.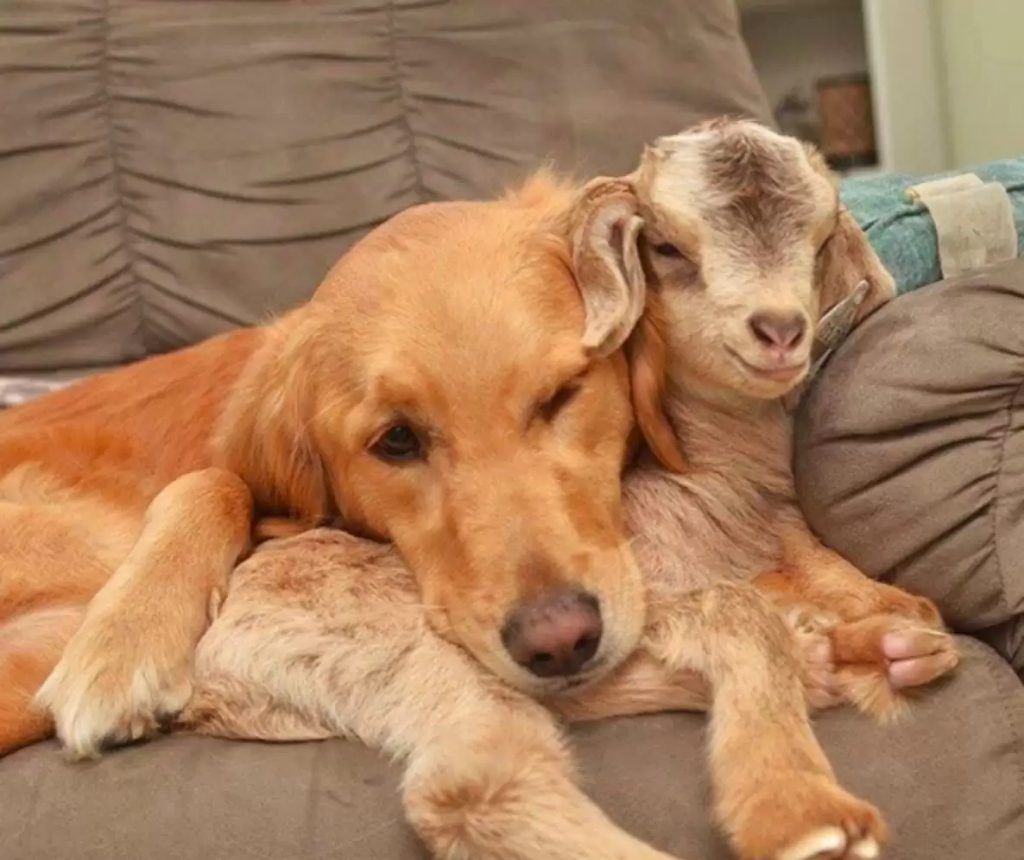 The goats, who are named Mia, Henry, Delilah and Daisy Mae, love Lorraine as much as she loves them. They cuddled all day, slept and chased each other, and Lorraine never lost sight of them. She considered them her own children and took her role as a mother very seriously.
Delilah and Daisy Mae arrived at Holly's Farm from their previous farm with ear tags, but have now found forever homes with Lorraine and her family.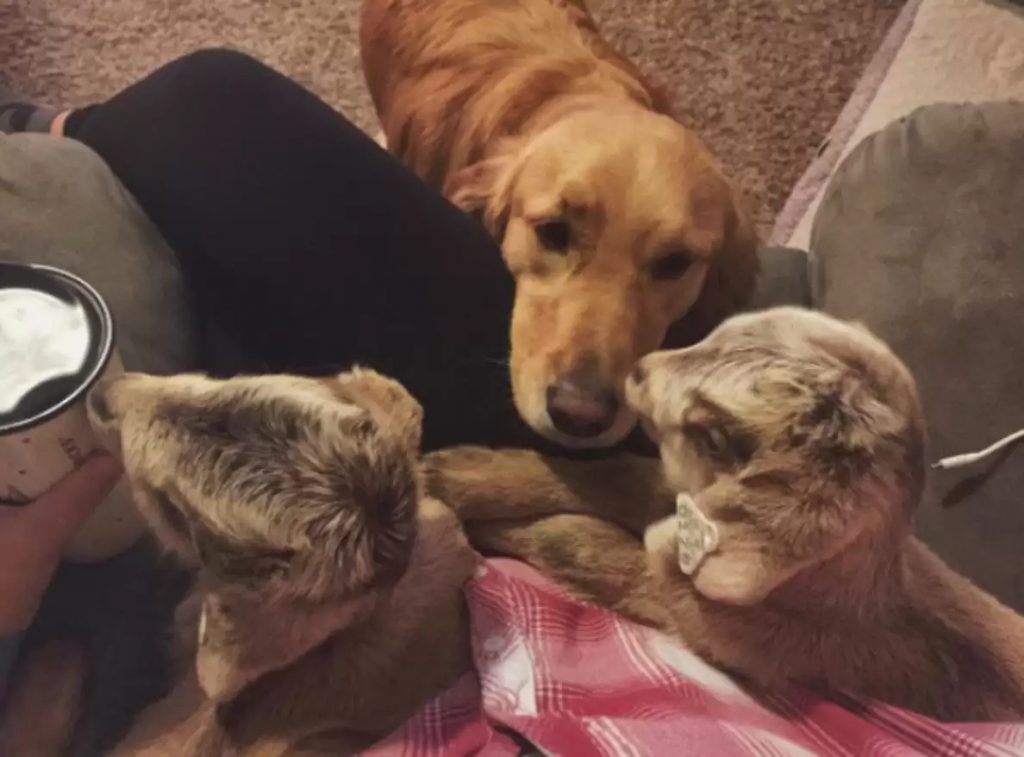 Since the babies are still small and need to be bottle fed, they spend a lot of time in Holly's play area, where Lorraine likes to stand and watch their loads, scooping them up if they don't skip a beat.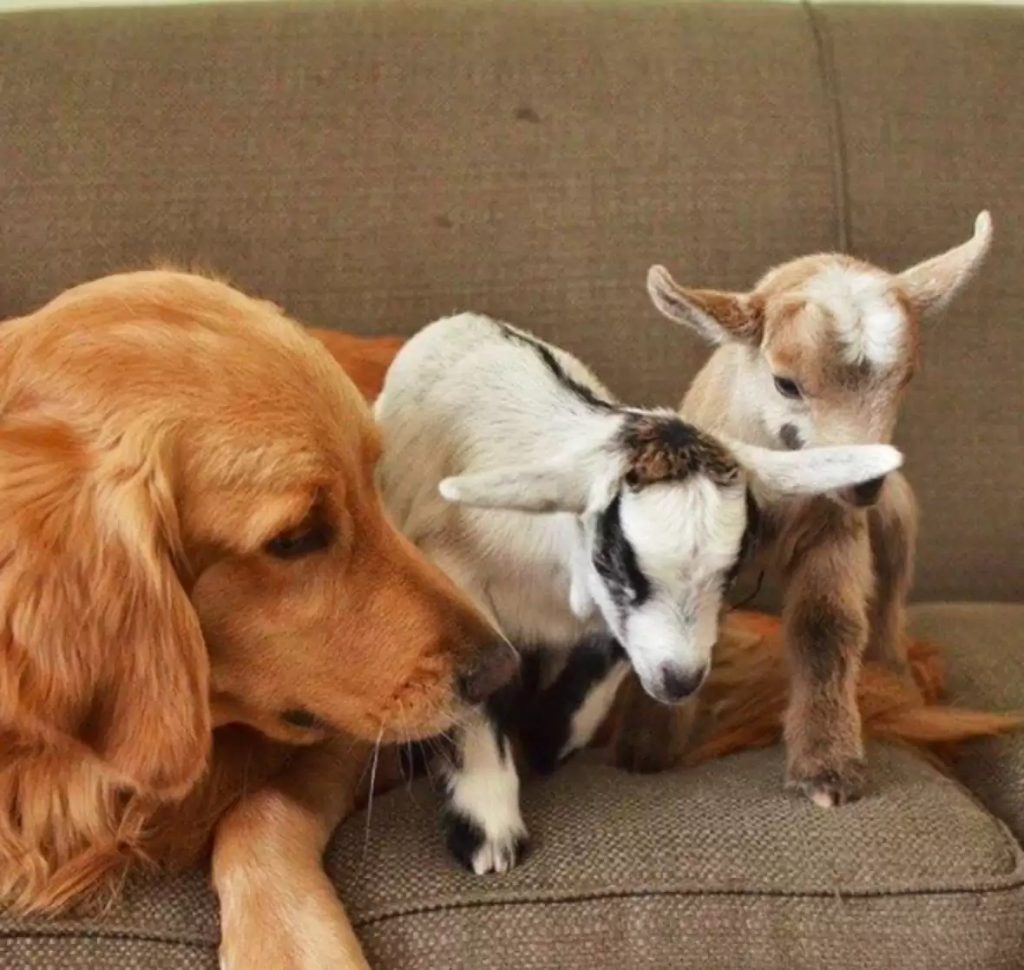 Lorraine has spent her life caring for the little ones on her farm and she will be there to watch these four little goats grow up and help them when they need it.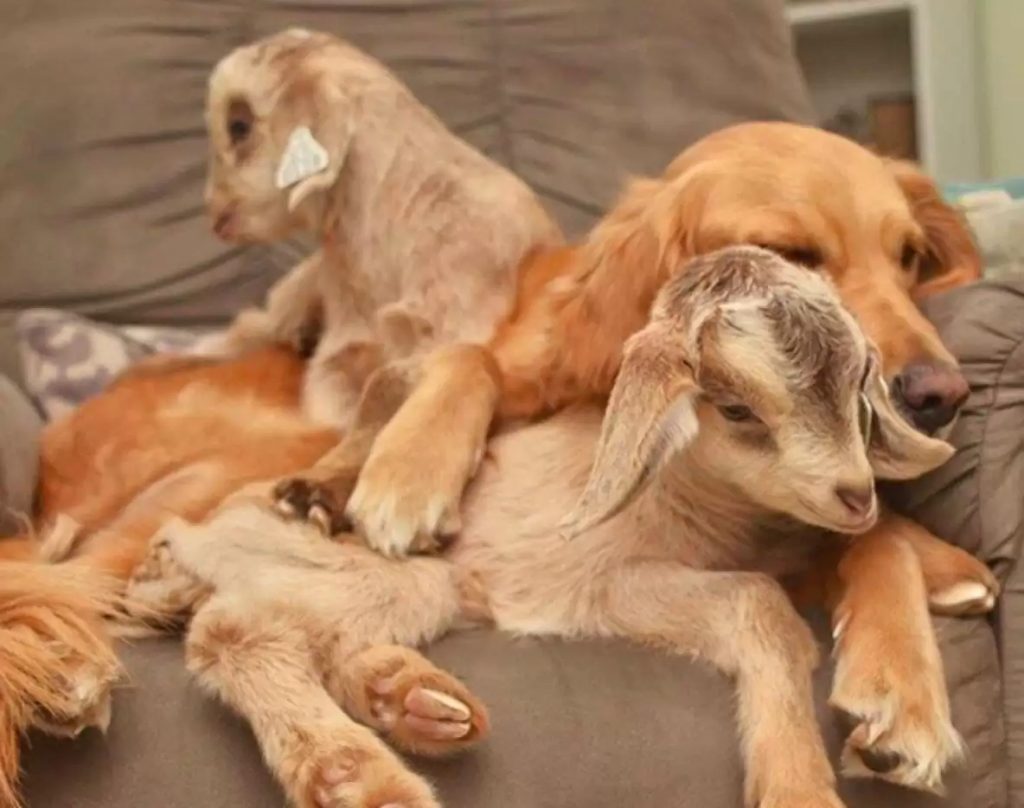 Lorrain, says Holly, is my right hand, and she always helps round up the kids when we're out, or round them up when we're playing inside. She must have thought they were her babies.