Relatively recently, a girl appeared in the modeling business, whose appearance it is difficult not to remember.
The name of this model is Aigerim Ayapbergenova.
This year, Aigerim Ayapbergenova participated in the prestigious fashion show of Ulyana Sergeenko's collections in Doha, Qatar. She walked with 40 of the highest paid models in the world.
She has unique external data: an Asian girl from Kazakhstan has white hair, bright blue eyes and a fair complexion. A special highlight of her appearance brings a large number of freckles.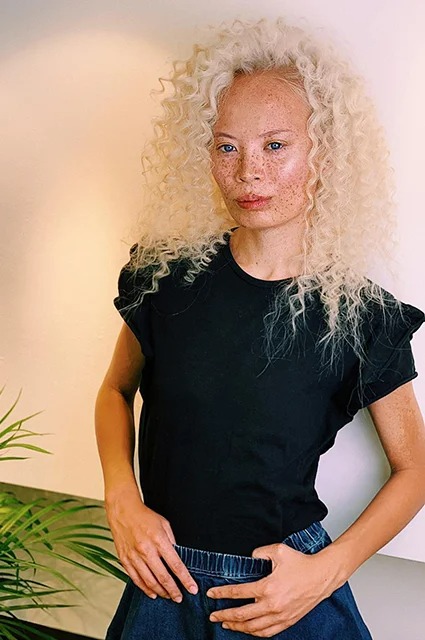 The fact is that the girl is albino, and the clearly Asian features are so unique in combination with blond hair and skin.
But besides her truly unique appearance, Aigerim has another quirk: she is deaf and mute. The girl hardly hears anything and can only communicate in sign language or by correspondence on a smartphone.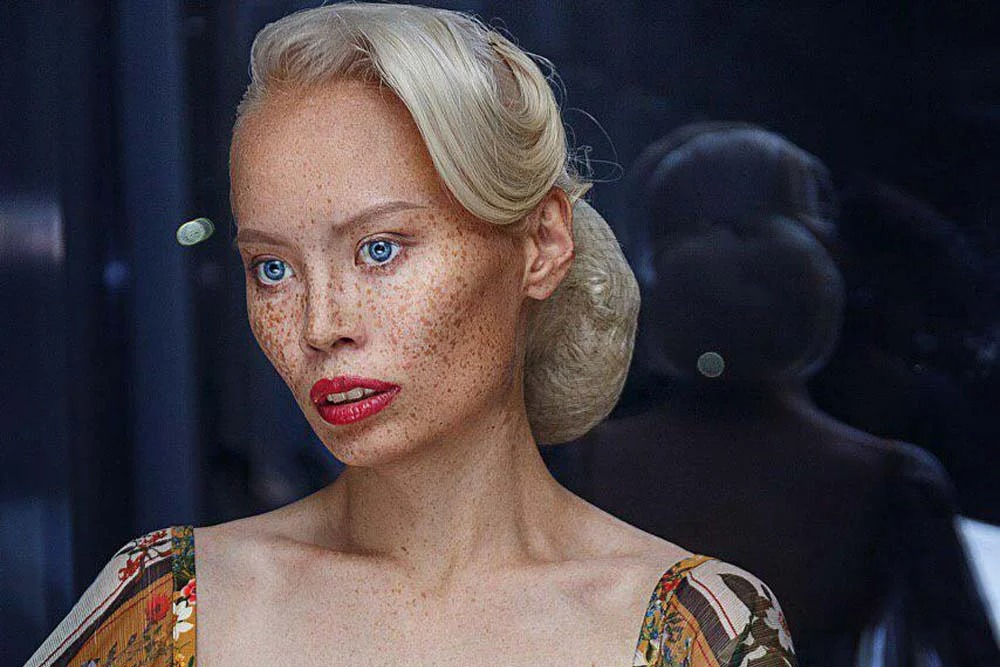 It should be noted that the model does not try to correspond to different fashion trends.
She does not have "trendy" eyebrows and lips, she does not try to change her face and be like the standard of beauty.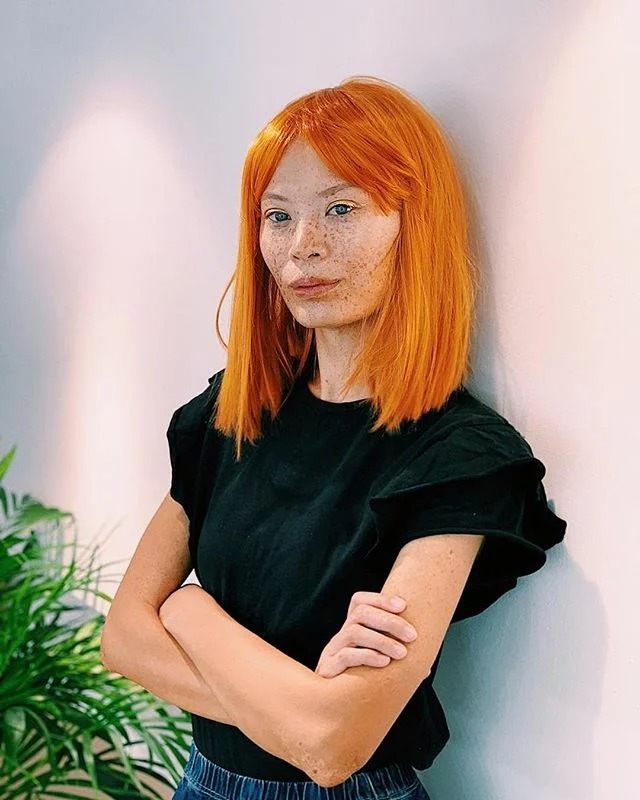 There are a lot of freckles on Aigerim's face, which many photographers and makeup artists try to emphasize even more:
At present, Aigerim is 27 years old and she only became so famous recently.
Before that, the girl played sports, and not as a hobby, but at a professional level. She was engaged in swimming and athletics and repeatedly became the winner when participating in various competitions.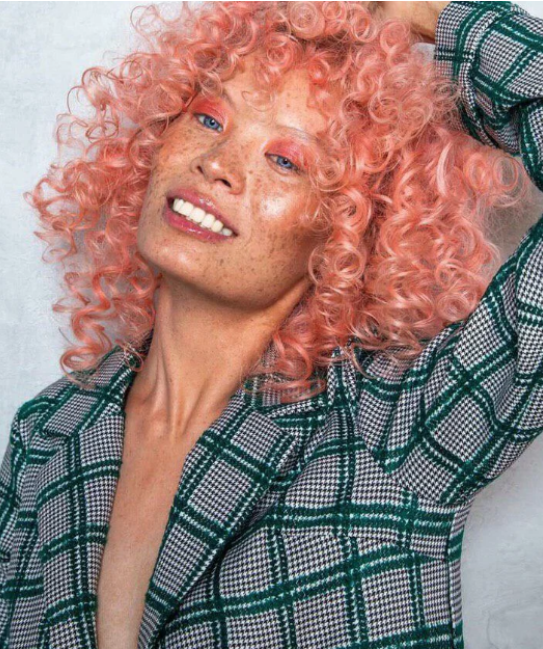 This amazing girl has 10 golds and 10 silvers.
The girl plans to actively pursue her modeling career. At several fashion shows, she received enormous attention from eminent designers, bright representatives and other models.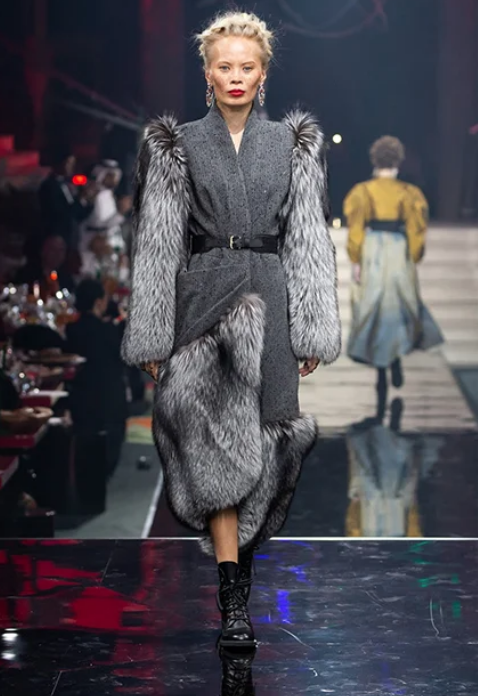 At the Natalia Vodianova Love Ball Arabia charity event, fashion journalists, experts and the best models on the planet unanimously called Aigerim Ayapbergenova the pearl of the Ulyana Sergienko collection…
Aigerim looks unusual in any image, both on stage and in various pictures.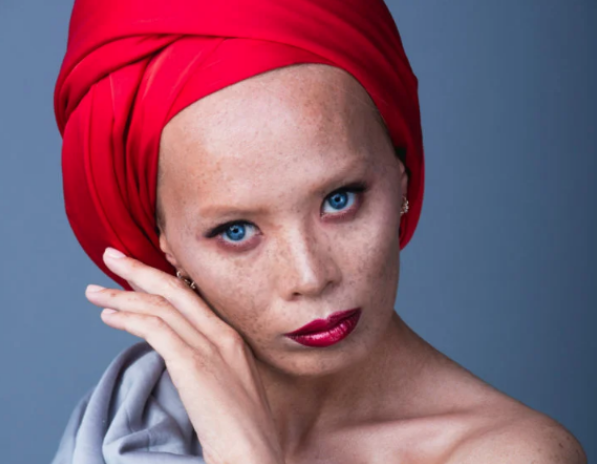 Aigerim now has an agent – Ekaterina Goltsman. She helps the girl to progress in the modeling business. At the moment, the model has already starred for the advertising campaign of the Befree brand, there are still a lot of projects in the plans.
The girl's agent in her interview told the secret of such a wave of popularity to Aigerim:
Aigerim looks at the world with a smile, knows how to enjoy every day, does not envy anyone and is constantly improving.