Sport is excellent for your health and there is nothing better to stay in shape than running. A great sports enthusiast, Khemjira Klongsanun from Bangkok in Thailand is aware of this and in recent years, she has become accustomed to participating in all kinds of marathons, even professional ones!
Ever since she was little, Khemjira has been driven by her competitive spirit. However, a royal gesture is above all else, even for someone like her. Recently, while participating in a local marathon, she proved to the world that humanity trumps competitiveness and rivalry, especially when one has such a big heart!
While running a 42km marathon through the streets of Bangkok, the woman spotted something on the side of the road. She was only on her 7th kilometer when she saw a small puppy all alone. Of course, she couldn't leave her there, especially when she saw no sign of her mother or owner. Needless to say, she continued racing with her adorable companion. So, for the next 19 miles, the kind woman carried the little one in her arms while running. Of course, she could have left her with someone in the audience, but she didn't!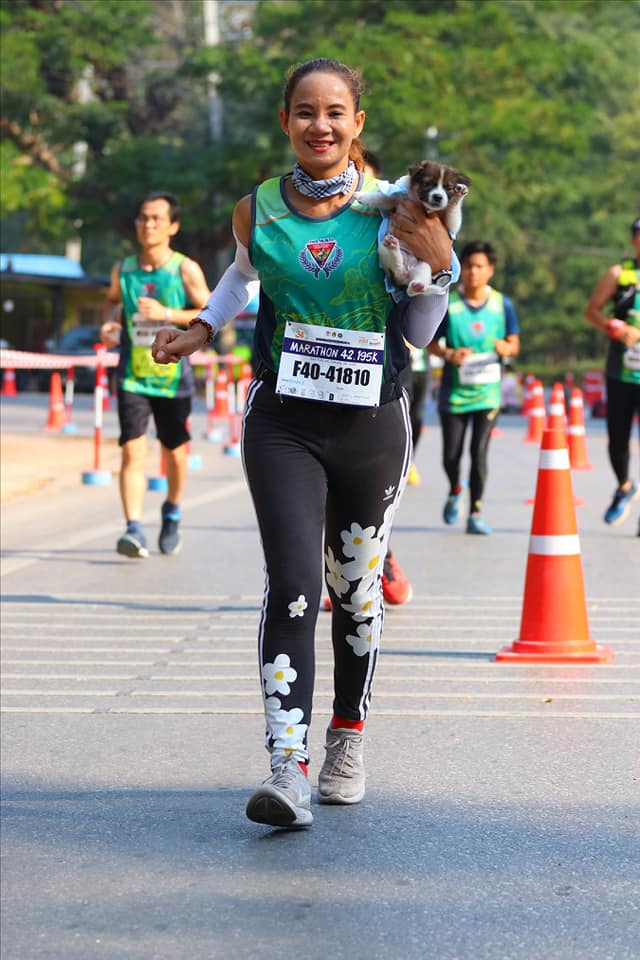 After finishing the run, Khemjira returned to where she found the pup, just to make sure there was no sign of her mother or other siblings. It turned out that the little one had really been there all alone. It was then that the woman realized that she might not win the race, but rather made herself a companion for life.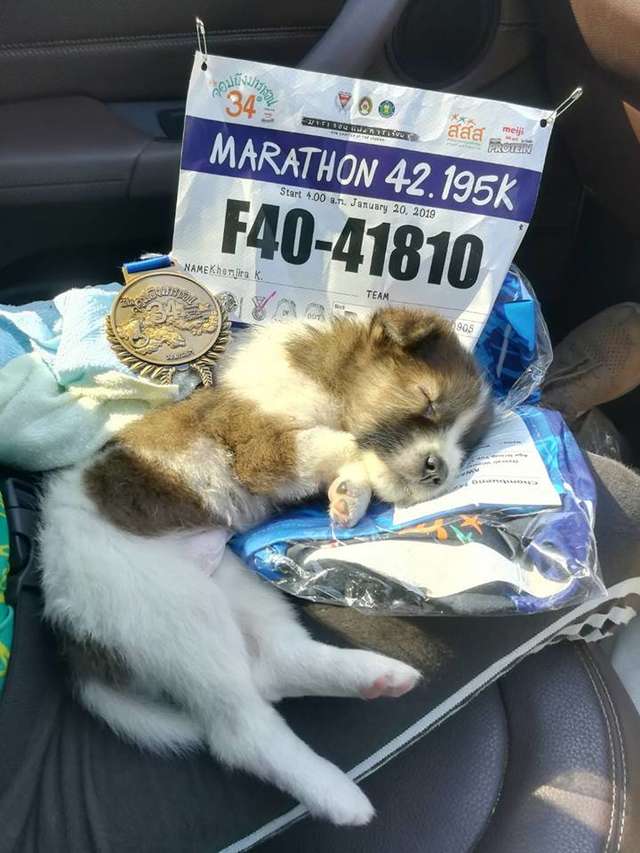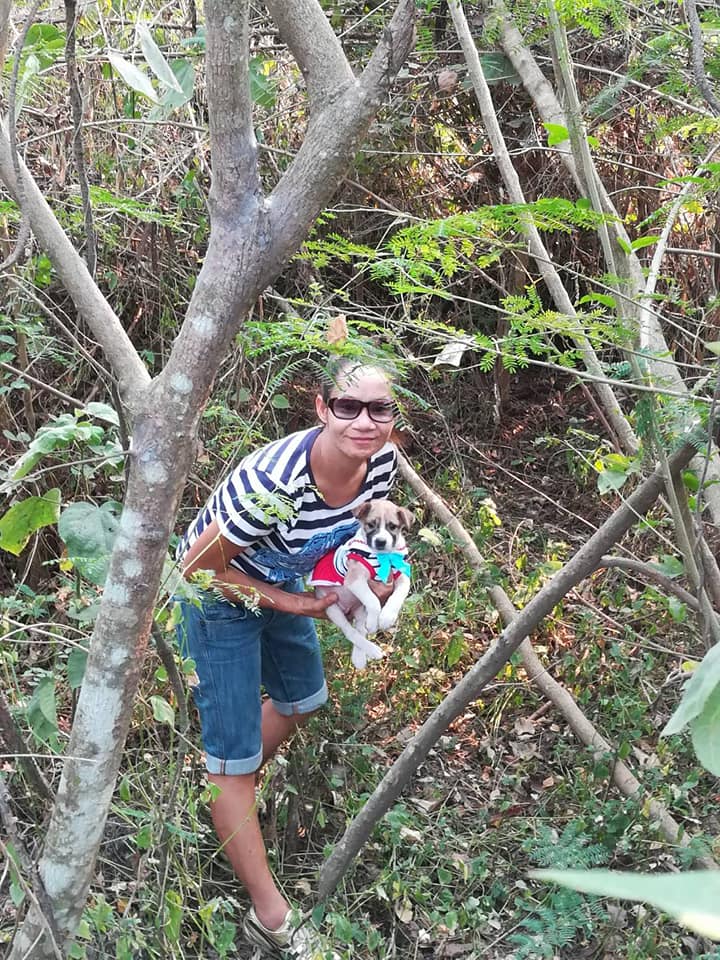 As expected, she brought the dog home. Now Nom Chom, as she called him, and her beloved furry mommy are inseparable. What a story!