It's Junebug. She has a huge personality and is a fascinating little dog.
However, it can seem a little intense.
This photo of the 4-pound pup has been doing the rounds online in recent days. In it, Junebug is seen peering over a tall fence, staring what appears to be a rather gruesome stare at the viewer.
.
"Never been more scared of a dog," tweeted one person sharing the image.
Here's a closer look.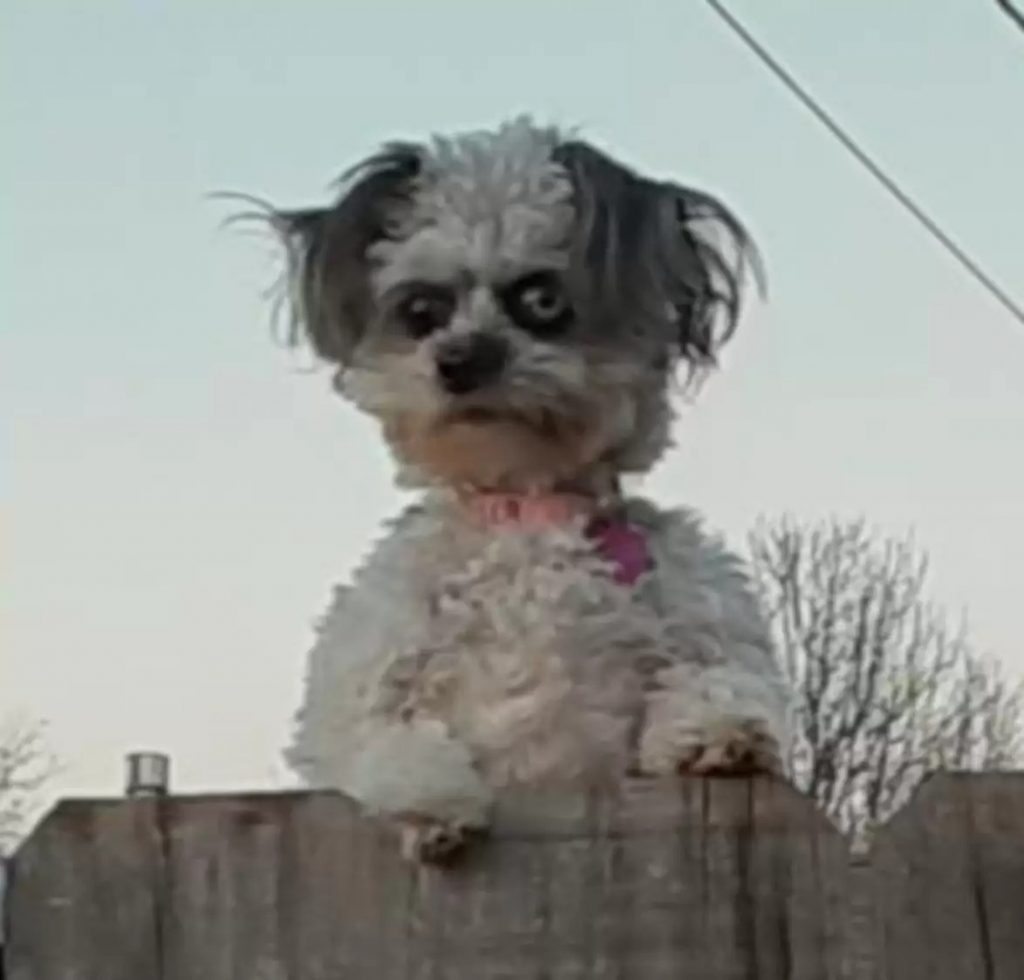 Junebug's photo has gone viral. And since then, netizens have compared his appearance to that of Beetlejuice, the Joker, and even that creepy clown from "It."
Is his expression a little scary? Well yes. But in reality, there is nothing scary about Junebug.
The Dodo was able to track down Junebug's owner, Tim K., to learn more about their "creepy" dog and the viral photo. And of course, that menacing vibe that people seem to get in Junebug doesn't match reality. She is actually a perfect angel.
"Junebug is, without a doubt, the sweetest dog you will ever meet," Tim said. "She likes people. And everyone who meets her falls in love with her. She's just the sweetest little thing in the world.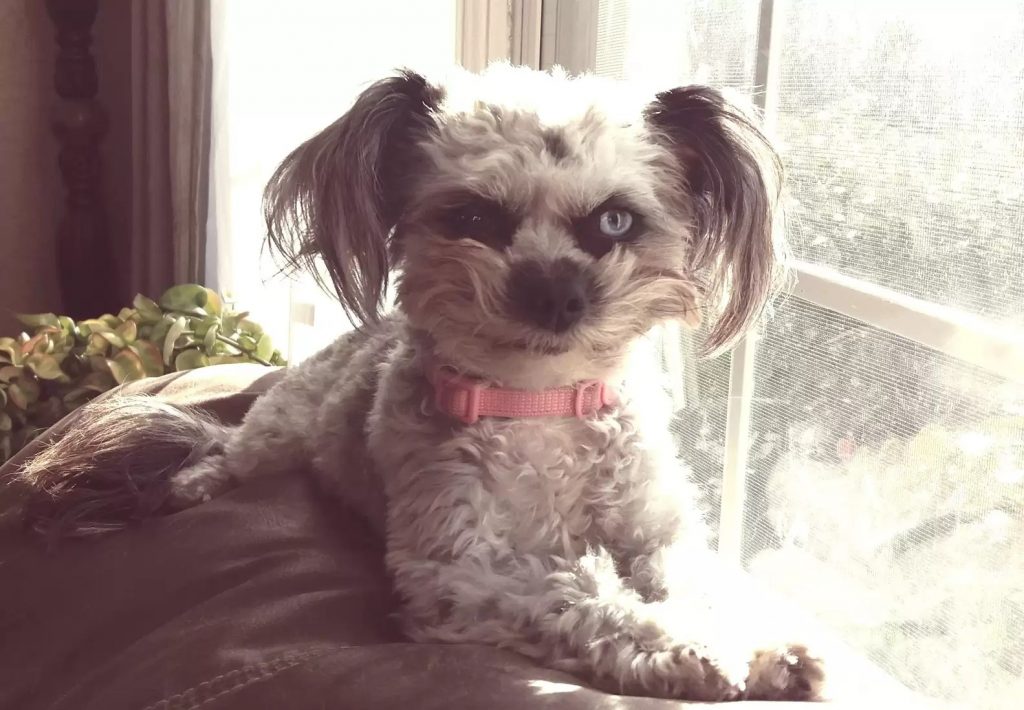 To be fair, though, Junebug does look a little disgruntled at times – even when she's not.
But how does Junebug in the photo above look over such a tall fence? This also has a nice rationale.
In our garden we have a privacy fence, Tim added. "Junebug likes to see what's going on beyond the fence once in a while, so I'll take her and rock her. We allowed him to inspect.
The image was taken by Tim's wife, which he chose to upload to a dog lover's website.
For us, he says, "it was just a great shot." She had such a serious expression on her face, but it wasn't until others started to notice.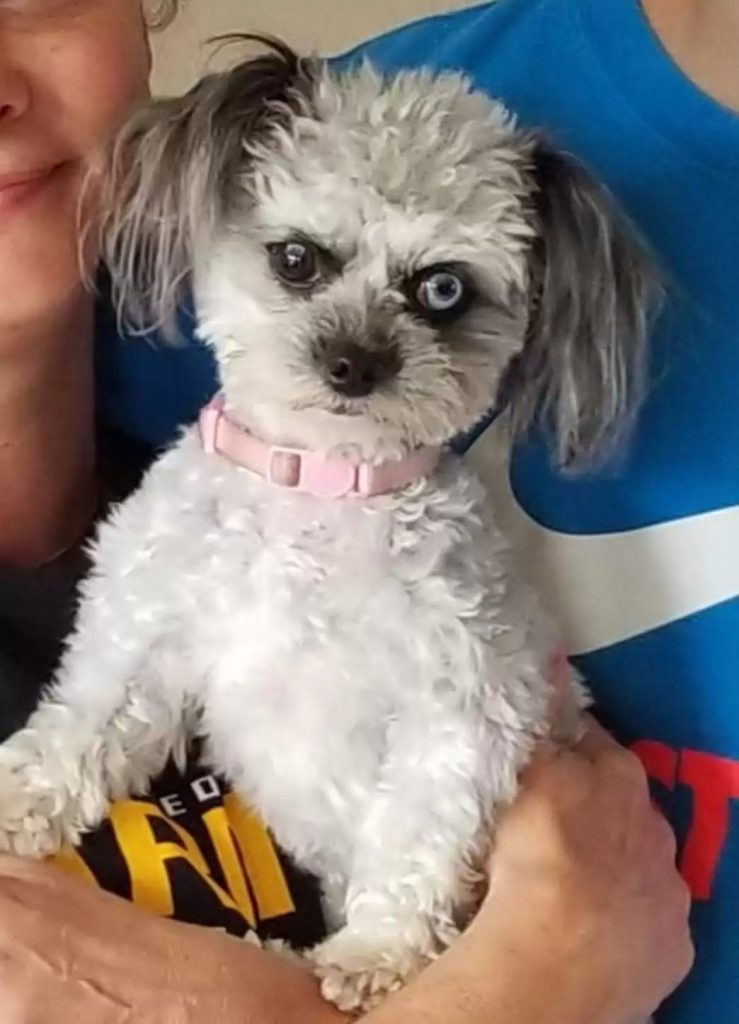 It's only Junebug, though.
Tim and his wife never wanted their dog's picture to go viral or for people to think it was scary. However, they know the truth and are happy to spread the word about the real Junebug.
"We have always been dog people. She is part of our family," Tim said. "If Junebug knew about all the attention she was getting, she would be over the moon."