This is what love looks like when it seems no one is watching.
In 2016, Maggie, an Australian Shepherd, was in her crate when she heard the cries of nearby puppies, according to a Facebook post from Barker's Pet Motel and Grooming. The family business in St. Albert, Alta., often takes rescue dogs on board when there isn't enough space for them elsewhere.
Maggie had abandoned her own babies a few weeks earlier and those puppies were left without a mother.
When all the humans left the site, Maggie made her move. "There's a door in the front of the kennel," Alex Aldred, whose family owns the business, told The Dodo. "And there's a place where we can just slide into a bowl of water. She took out her bowl of water, pushing her way through the opening.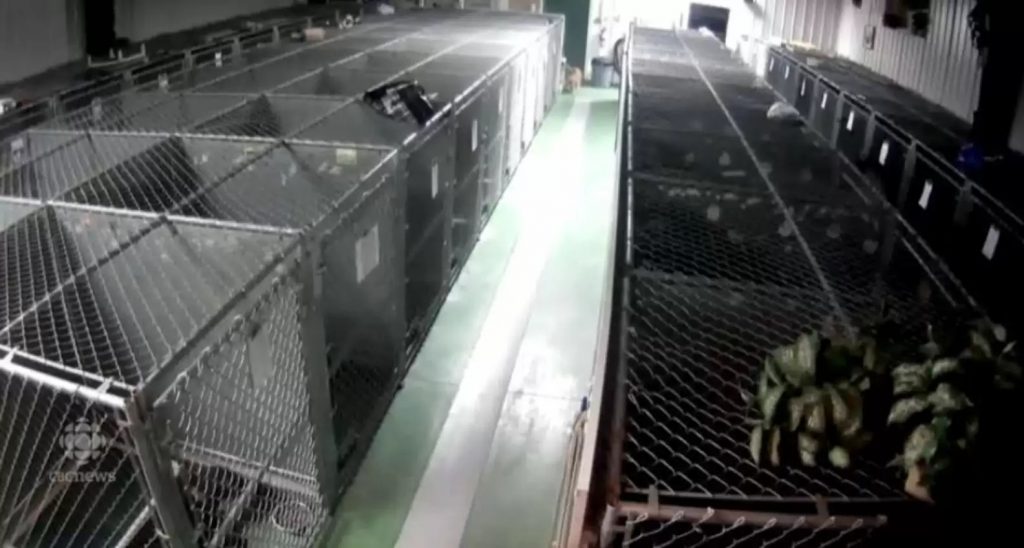 Maggie made her way down the hall until she found the two little orphans, clinging to each other. She pressed her body as tightly as possible toward the cage, as if to say, "It's okay. I'm here for you."
The Aldred family had gone out to dinner that night, and upon checking the motel security cameras on their phones, they realized a dog had broken out of a kennel. Coming home from dinner, Sandy Aldred was greeted by Maggie.
Together they returned to the puppy kennel. Sandy Alfred opened the cage door and Maggie felt at home inside.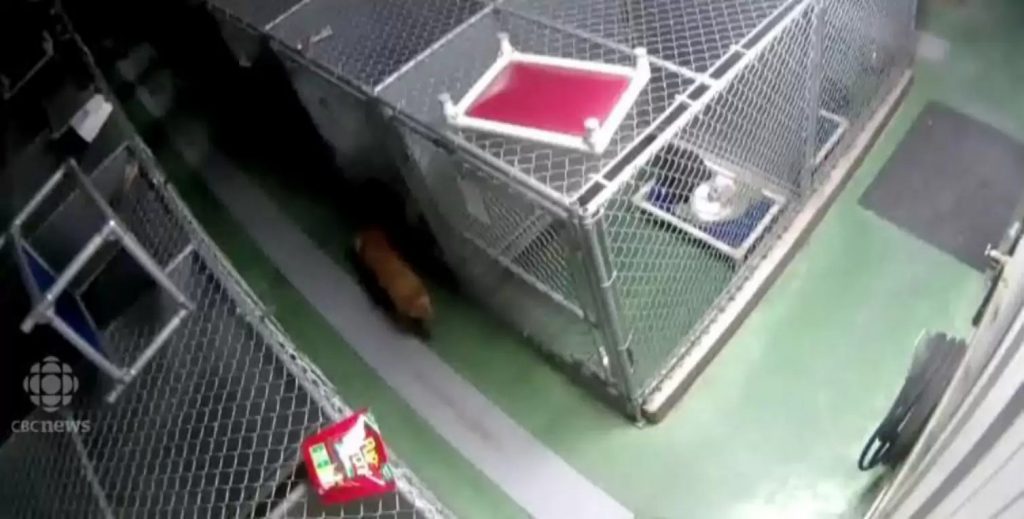 "She was super affectionate with them," Alex Aldred said. So we decided to keep them together for the night." "When we got back in the morning, they were all still together," Aldred added.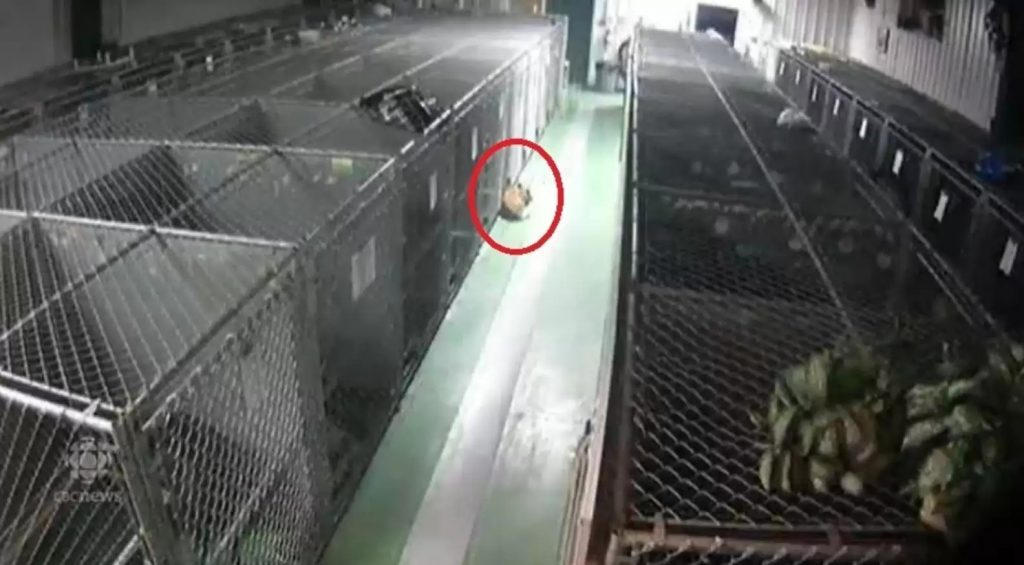 Maggie and the two pups have all since found homes of their own. But the folks at Barker's Pet Motel will never forget the night Maggie's act of love helped the lonely puppies through a scary time.