Humans are trying to find ways to make things more convenient, and recently a very hungry sea lion decided he wanted to get in on the action too.
When a South American sea lion noticed a fish market ashore, he decided to check it out — and was immediately very excited when he realized how many fish had been herded up there. Definitely a sea lion's dream!
Hoping someone would be willing to share with him, he walked over to one of the men working with the fish…
…and he waited patiently for the man to kindly offer him a snack.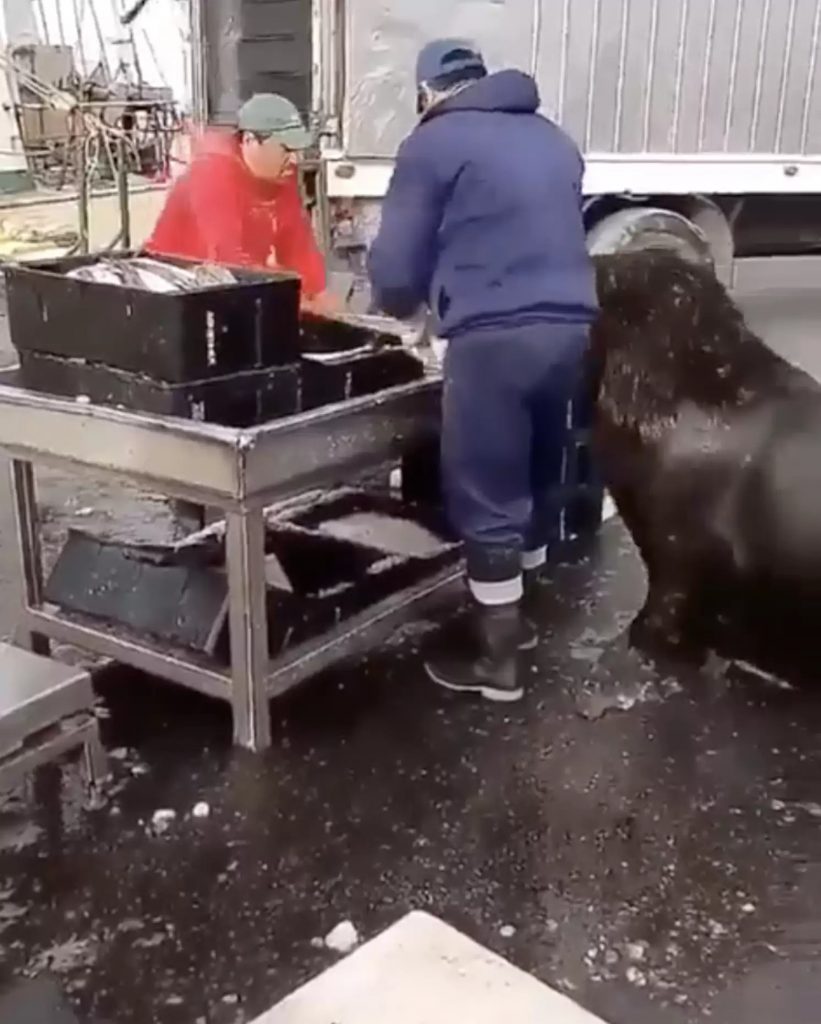 Enthused by his generosity and hoping it would continue, the sea lion followed the man's every move, waiting beside him until he finally offered him more fish. All around them people kept working, and the man tried to do the same and be as productive as possible.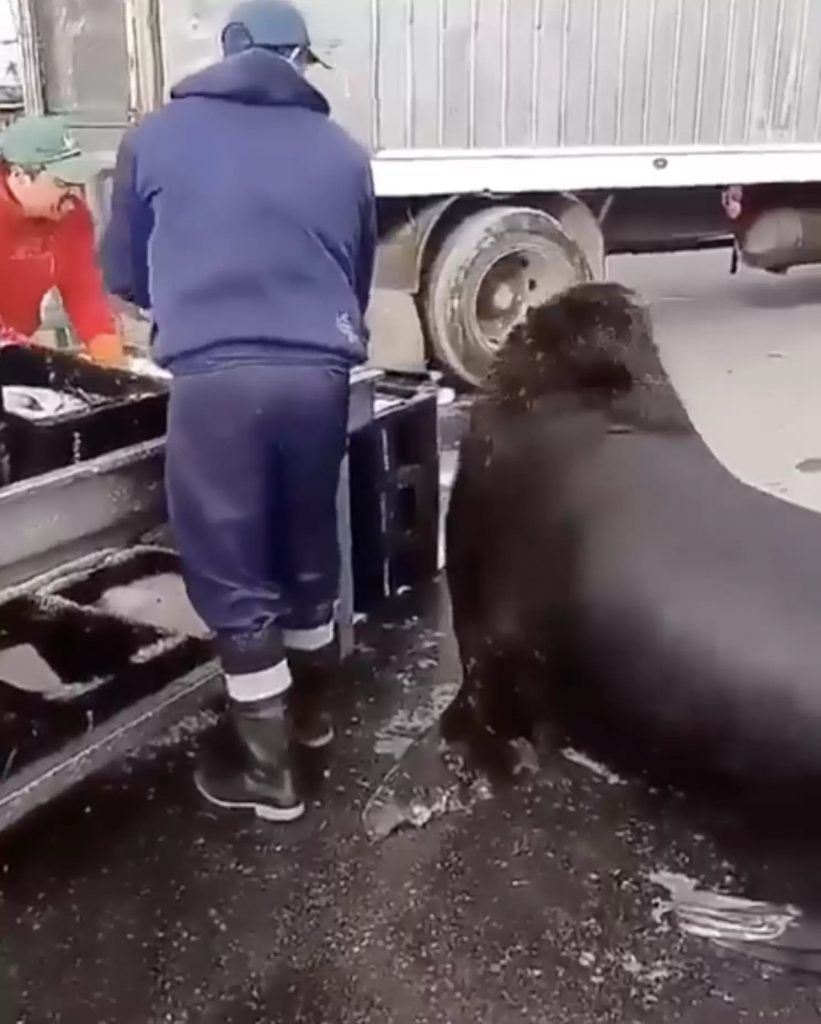 Everyone was amazed and very invested in this sea lion who had found the perfect place for lunch. It's possible that the fish market now has another regular customer on its hands.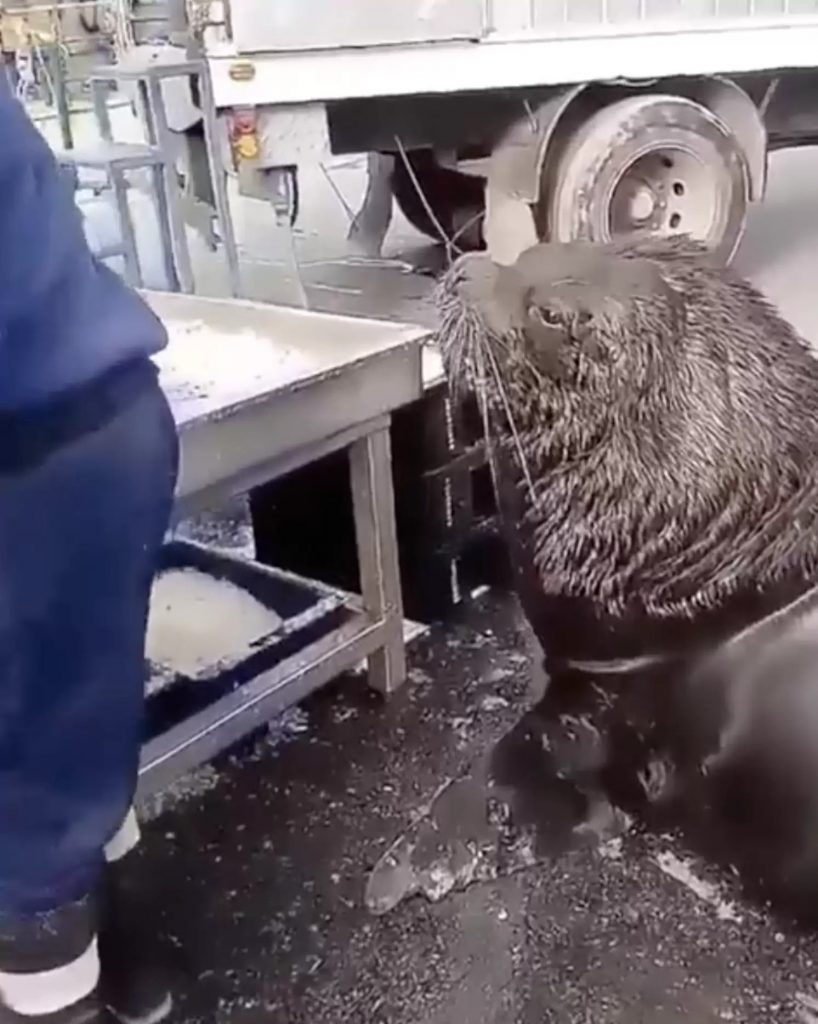 Watch the full adorable video below: