For over a decade, this sweet dog named Brooke has enjoyed the love and affection of his beloved family. But in her final days, Brooke also experienced the love of an entire community.
This week, the owner of Brooke, Reddit user Canadianbuilt, took to his local Calgary subreddit to make a sad announcement and a serious plea. He had just learned from Brooke's vet that she was terminally ill, and he wanted her to experience one of her favorite joys one last time: rolling in the snow.
Being summer, there was no snow on the ground nearby. So Canadianbuilt hoped a local indoor rink might help.
The heartfelt post inspired dozens of commenters to send well wishes and suggestions on where Brooke's family could go to find snow (or rather, shaved ice on the surface of the rink). Among those who saw it were workers at the community-run Bowness Sportsplex rink.
After learning of Brooke's situation, they sprang into action.
"They immediately started shoveling snow outside for us," Canadianbuilt wrote in an update to their post.
It was all for Brooke. The family accompanied him to the scene and, thanks to the kindness of the community, he could once again feel the coldness of the snow on his coat, face and paws.
It will be, bitterly, one of his last acts.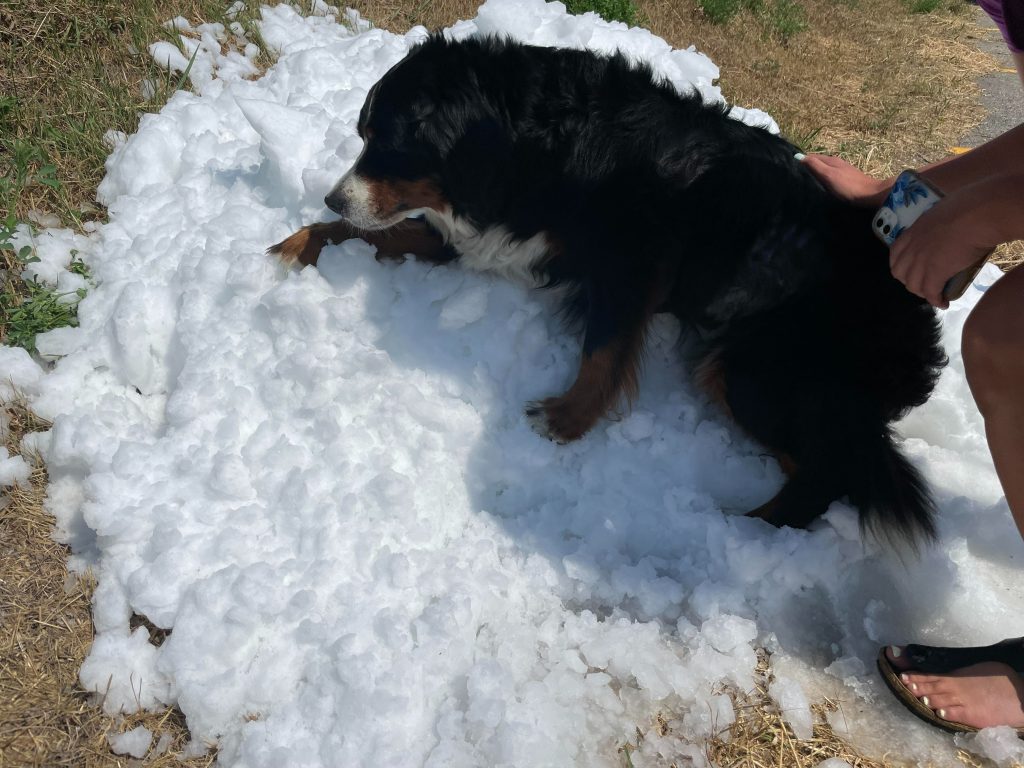 "After we got back from laying in the snow, my friend got it out of the truck and onto the lawn where it was nice and shady and he enjoyed playing," wrote Canadianbuilt. "He lay there for a few hours while we said goodbye and he gave us a kiss and then he left. I cried like I had never cried before.
Good dogs like Brooke have a remarkable way of bringing happiness to everyone they know, and even people they haven't met yet. So in some ways giving him snow in the winter was a kind gesture from the community, just a way to follow in his footsteps.
It is something his family will surely remember forever.
"Rest well, Brooke," her owner wrote. "We won't forget you."