Life can be cruel to man's best friends, so much so that many dogs are sent to shelters. Some are adopted and enjoy a new life, while others have to endure a situation where euthanasia is the only option. But no matter how much we want to help these poor creatures, sometimes there's nothing we can do.
For Kala and Kira, two dogs from the Angels Among Us animal shelter in Atlanta, their fate seemed set. Although they are affectionate and well behaved puppies, they had to be destroyed because no one wanted to take them in.
Hoping to somehow save them, they posted a photo of the two cuddling on Facebook.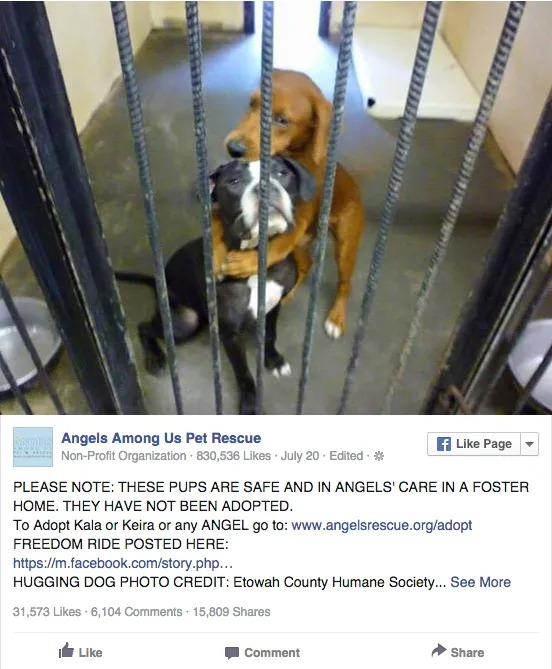 The shelter dog saved his best friend from euthanasia after the hug photo went viral.
And within minutes, this powerful image went viral: two hours after the photo was posted on Facebook, rescuers Kara and Kira were on their way.
Fortunately, the two are now living happily in their new home. It couldn't have ended better!