Aisha Nieves from the USA decided to foster a dog and regained some of the joy she had lost. She lost her little pet (aged 5) two years ago, and when she returned home the fence in front of her house had been removed. While she was outside, she saw that a car had hit the fence. Aisha couldn't find her dog in the garden.
A search for his pets was also unsuccessful. The woman remained in distress for a long time, troubled by the idea that her son might be in danger. Kwe arrived home as a seven-week-old puppy. This rambunctious and affectionate Rottweiler-pit bull mix was his pet. She was looking forward to the birth of her second child and to playing with her eldest son.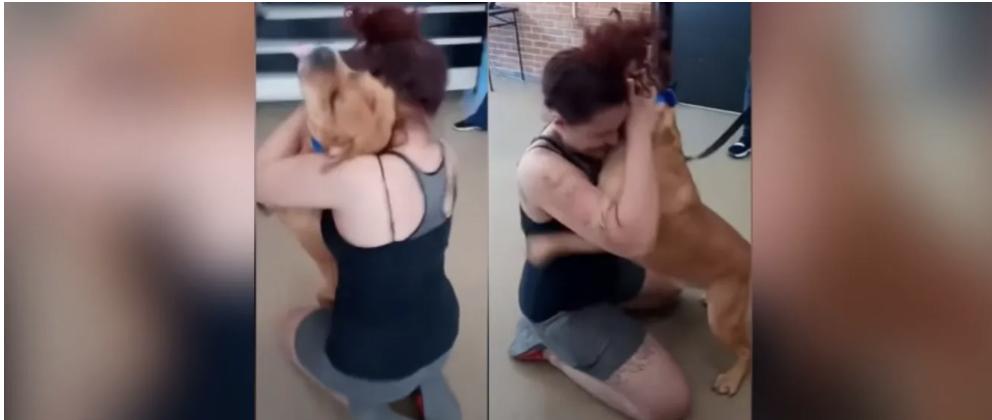 When her youngest son turned one, Aisha wanted him to feel the love of her four-legged friend. She visited a local animal shelter's website and began looking for a potential family member. Then she found a painfully familiar face. At first she couldn't believe her eyes, but upon closer inspection she saw a distinct scar. Aisha Nieves fears that the dog will forgive her for her long absence. She rushes to the shelter to collect the documents she has brought so far and the money needed to register in Cubo.
Aisha didn't have to explain to the staff that the dog was hers. As soon as Cubo saw her owner, she eagerly tugged on the leash and nearly choked. When he let the dog go, Aisha jumped on his lap and refused to leave. They hugged and kissed and couldn't believe they had found each other. It later turned out that this was the second time the dog had been brought to the shelter. On the first day, after a car drove through the fence, a curious Coby went exploring and was picked up by volunteers. They decided to find him a home and find his owner.