Almost every child dreams of a pet, which can be his best friend.
Yumna Saluji from South Africa was no exception. But somehow it didn't work out – first her parents were against it, then she couldn't make up her mind.
But in the end, she decided to fulfill her childhood dream. But she could not find "her" dog for a long time, which would fully correspond to her character. After a while, when she saw an Alaskan Malamute, she realized it was the one she was looking for.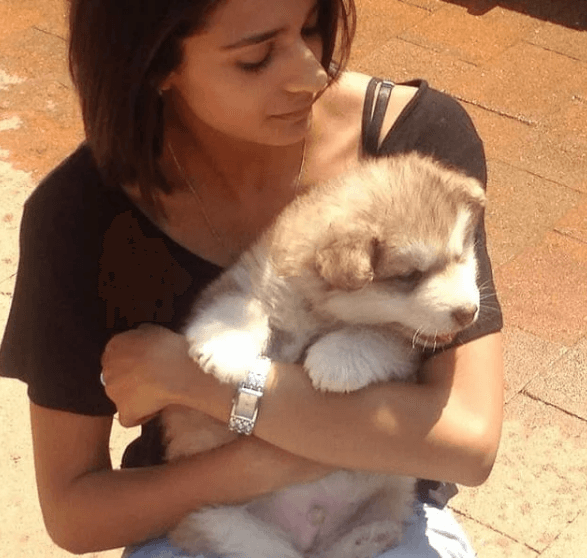 She gave the baby a name — Tidus, which means "great warrior"!
Yumna was very fond of her pet and constantly surrounded her with attention and care. And the baby was growing.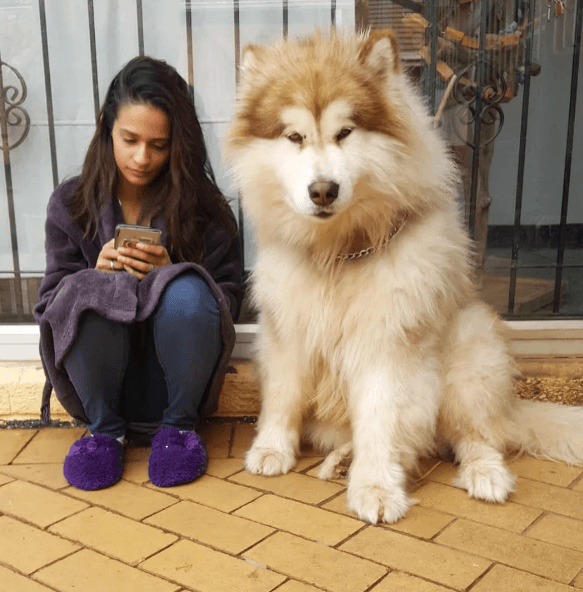 When the puppy reached a weight of 50 kg, Yumna already began to worry.
Tidus invaded all his companions. After a while, the scale showed 70 kg! Next to his owner, Tidus is a real giant!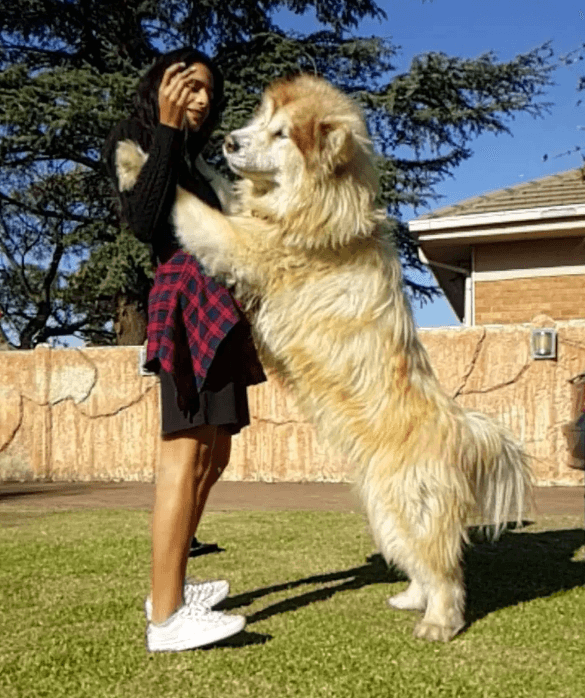 At the moment the dog is already 5 years old and although he is not small, as you can see in the photo, he is still so cute and fluffy.