Hearts everywhere are captured as they watch footage of Calaya, a western lowland gorilla, kissing her newborn, Moke.
Although Calaya is 15, Moke is her first baby, born at the Smithsonian National Zoo in Washington, DC. Inexperienced as she was, she knew exactly what to do when she first met her baby, gently cradling Moke and planting kisses all over her face.
I couldn't help thinking that she behaved exactly the same way I did when my babies were born. I remember having all kinds of things smeared on my face after kissing them when they first met. It's instinct; it's love. You can see the tunnel vision this mother experiences as she holds her baby. All moms know this.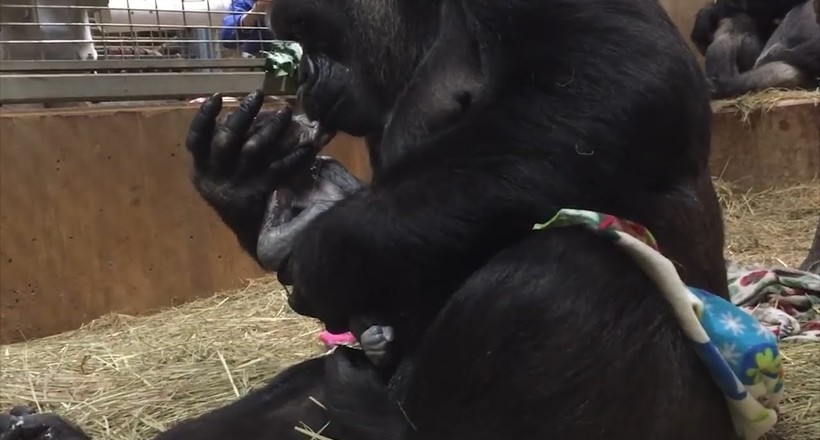 Moke, whose name means "little" or "junior" in Lingala, a language spoken in parts of Congo, is the first western lowland gorilla born at the national zoo in nine years. According to the Washington Post, her father, Baraka, was able to witness the birth and let out a "growl of delight" once Moke came into the world. Wouldn't that have been a sight to behold?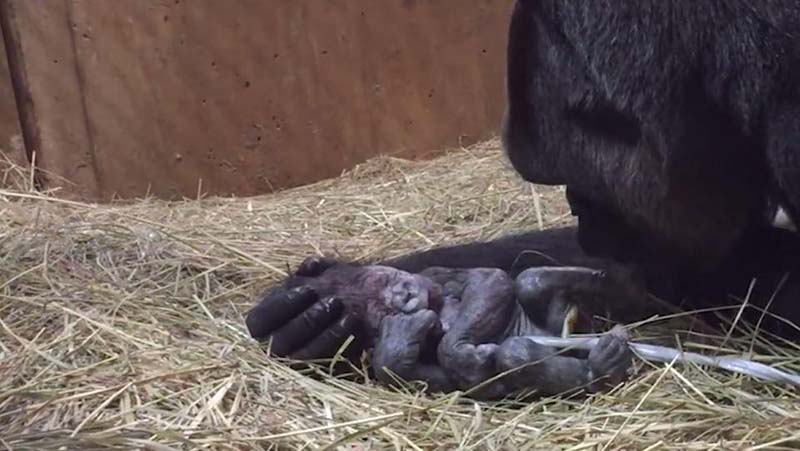 Western lowland gorillas are a critically endangered species, so the birth of Moke is a big victory. Scientists estimate that the number of wild western lowland gorillas has declined by around 60% over the past 20 years. Zoo keepers are cautiously optimistic that he is thriving and are watching him closely as his beloved mother Calaya goes about her maternal duties of nursing, holding and bonding with her baby. Before she was born, the experts made sure to show Calaya plenty of pictures of mothers and babies, and even gave her a stuffed baby gorilla, showing her how to breastfeed!
Sometimes the most fundamental act of love, whether it comes from a man or a beast, can affect us for a long time. We will support Calaya and baby Moke!