Any city dweller would like to have a cozy little house in a picturesque location.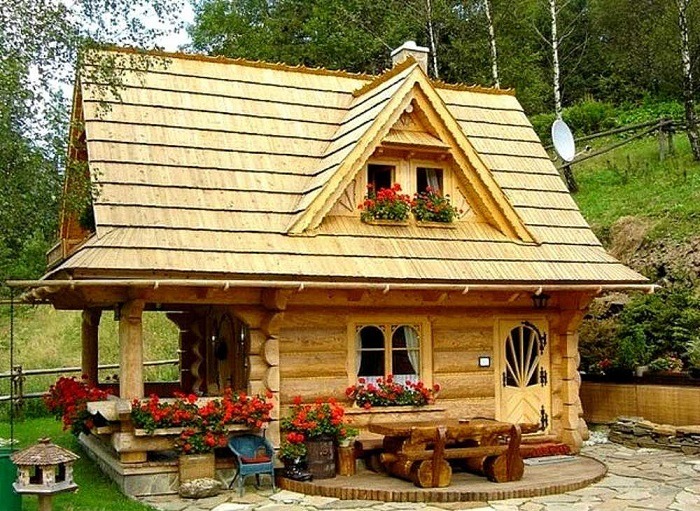 The Swiss company The Little Log has just decided to create a cozy little house that will suit everyone. This is a log house of only 27 square meters.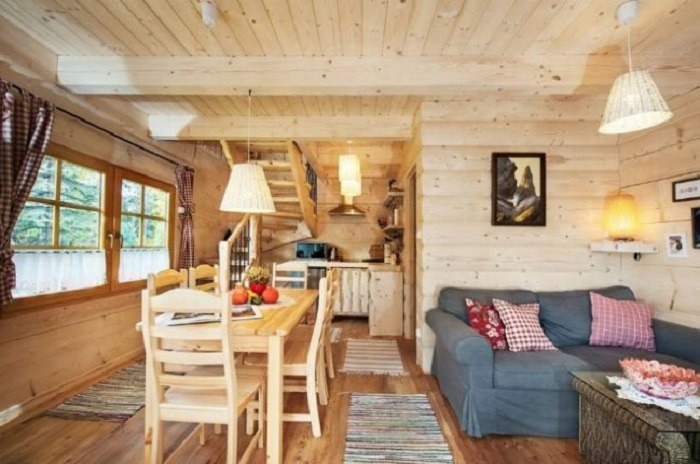 The dining room has a natural wood table and chairs. And the large chandelier hanging above the table is an important design element.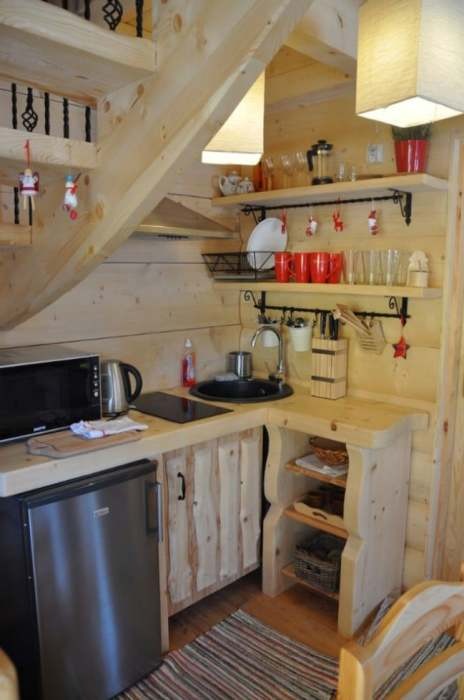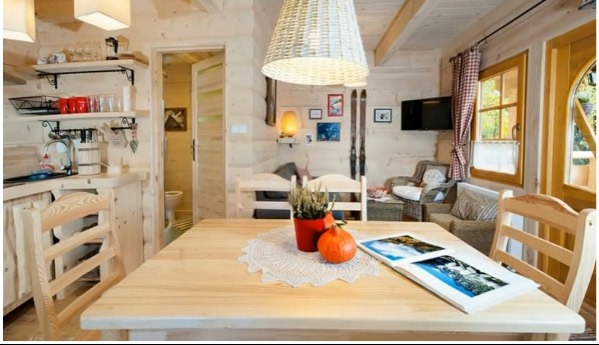 Behind the kitchen is a bathroom with shower and toilet.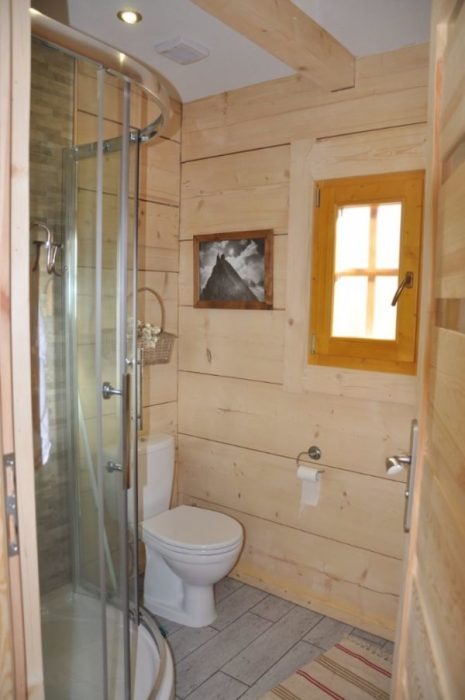 A wooden staircase leads to the second floor. There are two bedrooms, one of which is larger than the other. She had a double bed, a sofa and a wardrobe. It also gives access to a balcony. The smallest is quite comfortable and cozy.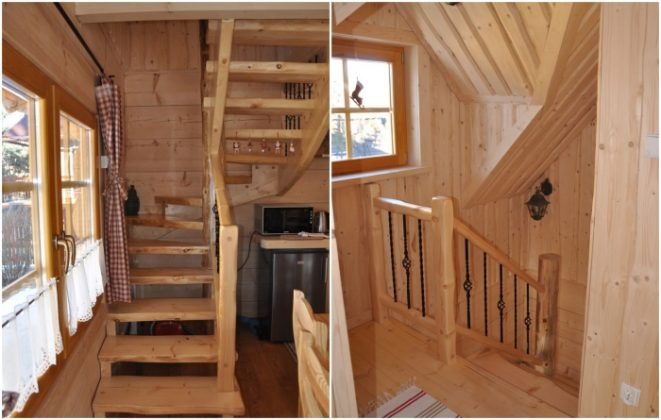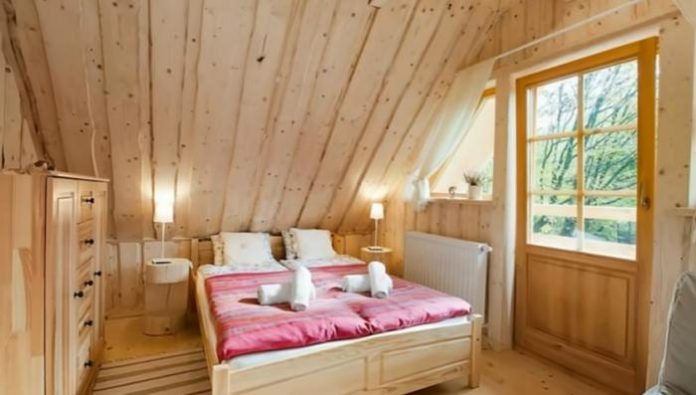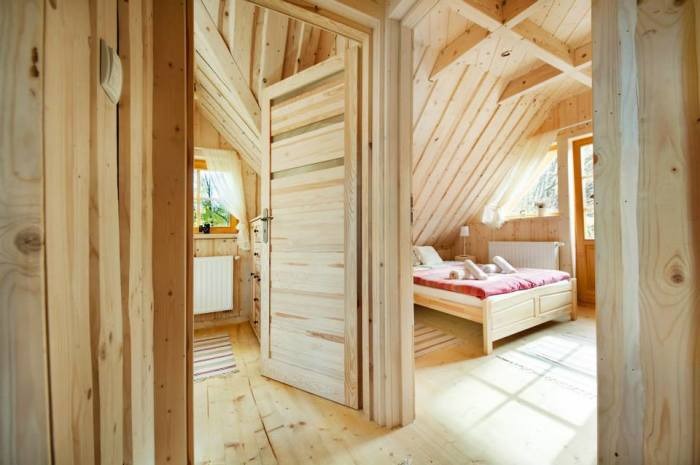 The construction company specializes in unique wooden houses. They can also be modified according to the wishes of the customer.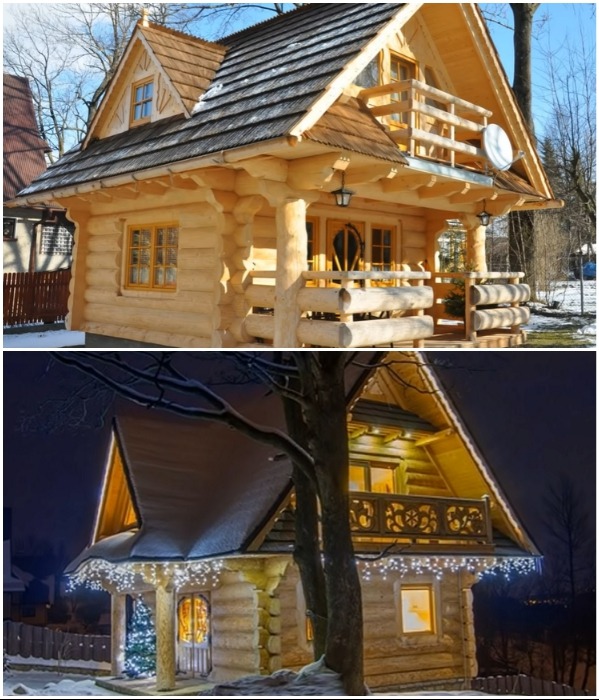 In these houses you can escape the hassle and gray life of the city and completely relax.