We have already spoken of the friendship between animals of different species, which seems totally incompatible. Now we would like to share with you another similar story where a big dog and a little bird become friends. A photographer named Tanya Brandt lives in Germany, and on her social media page she often shares photos of this interesting couple.
The dog's name is Ingo and the owl's name is Poldi. She once hosted these two in her home, but she didn't even think they could ever find a common language!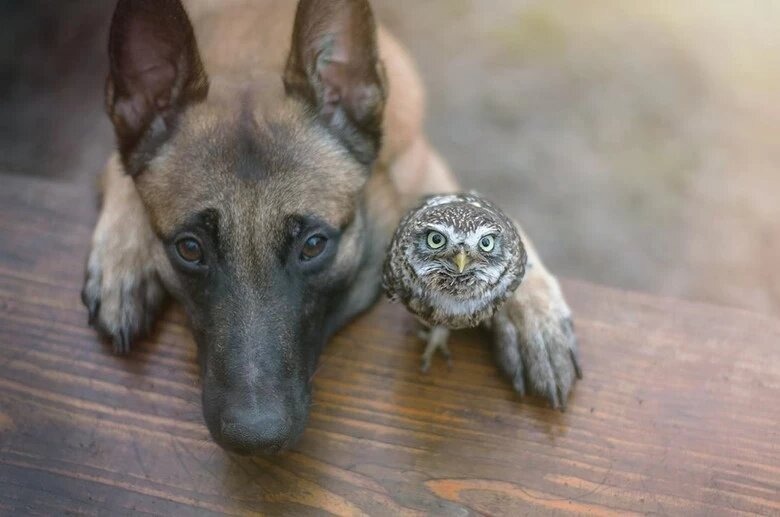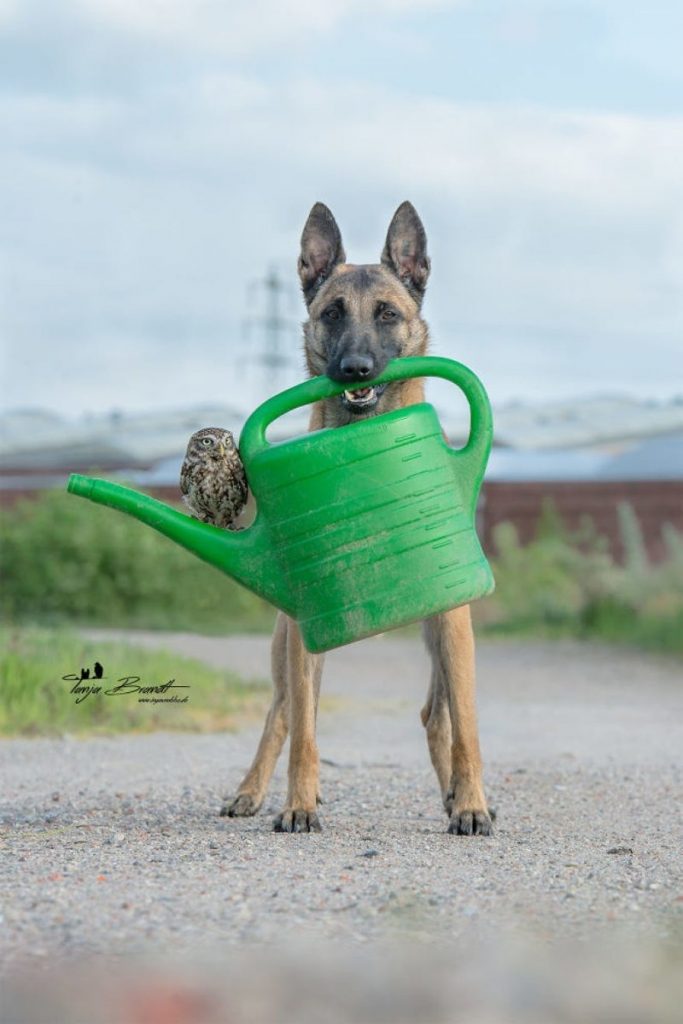 As Tanya says, she only needs time to photograph them, because these comrades are so cute and it's a sin to capture the manifestation of friendship on camera.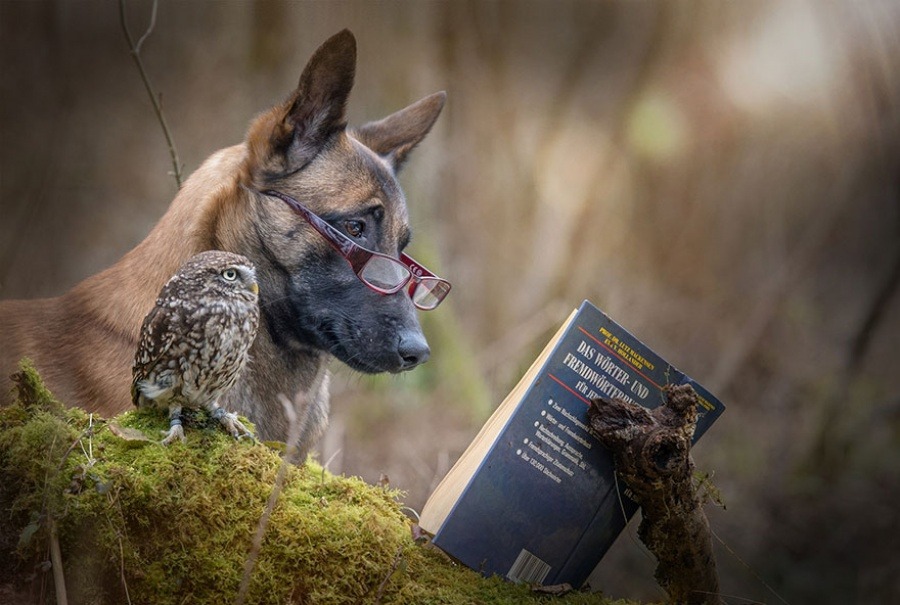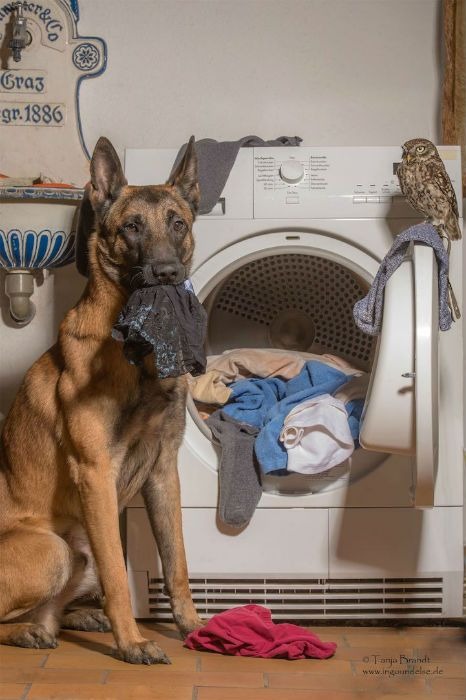 The images are adorable, vivid and natural.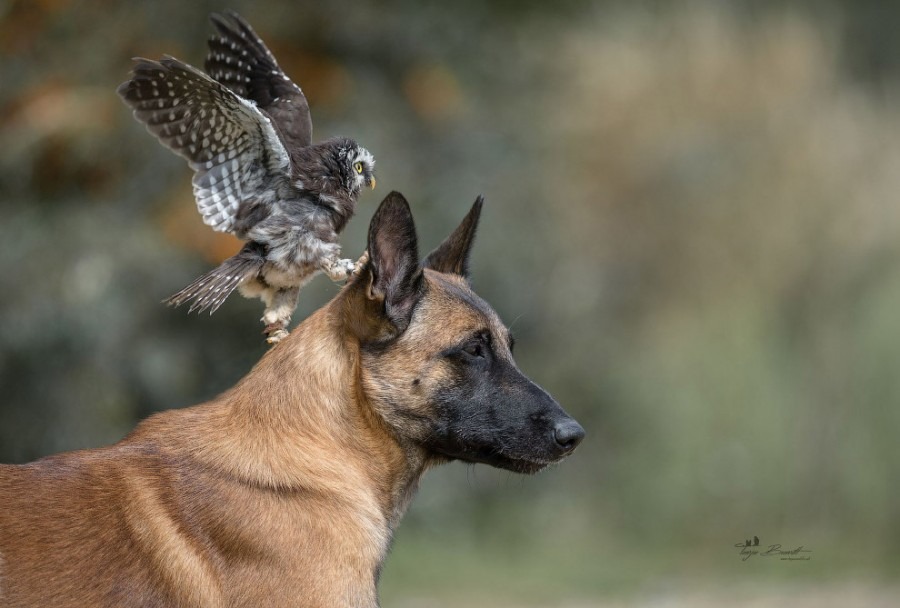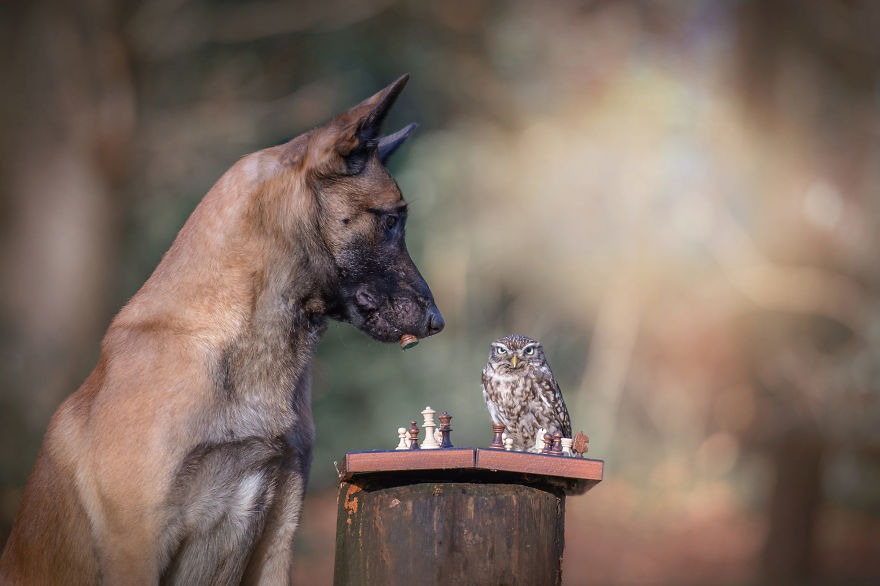 The dog always protects the bird.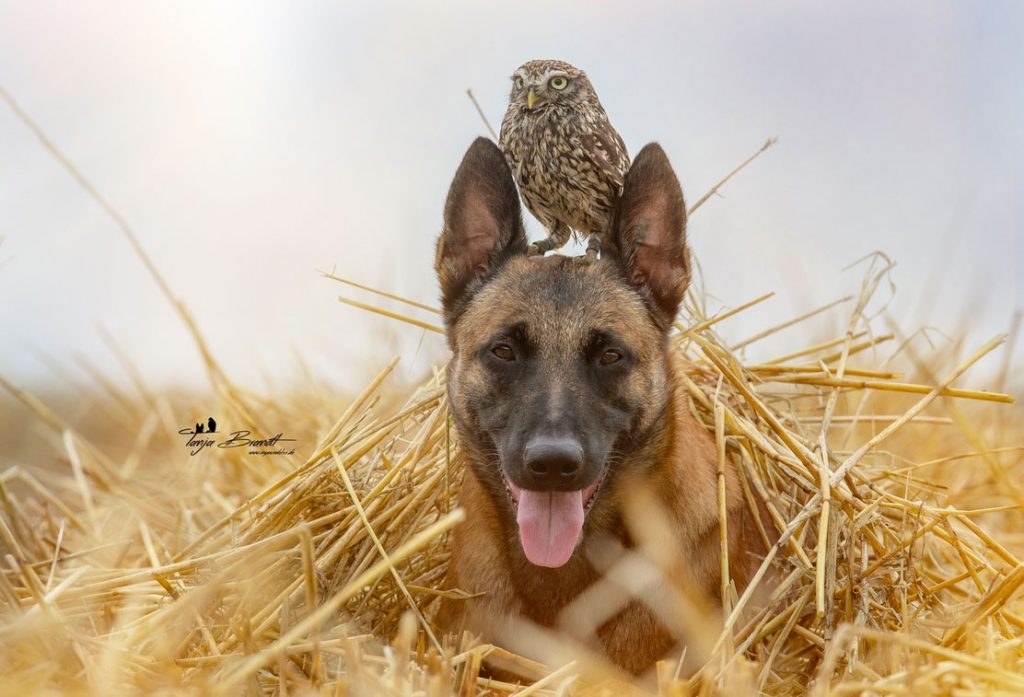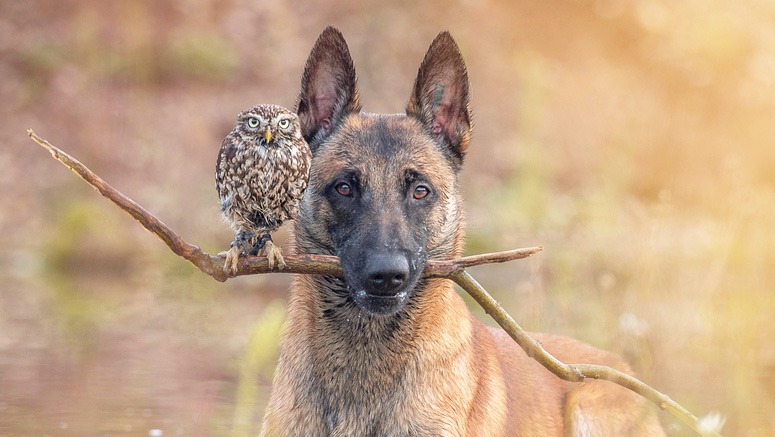 Now several dogs and birds of prey live with the photographer, and the most interesting thing is that they get along well with each other.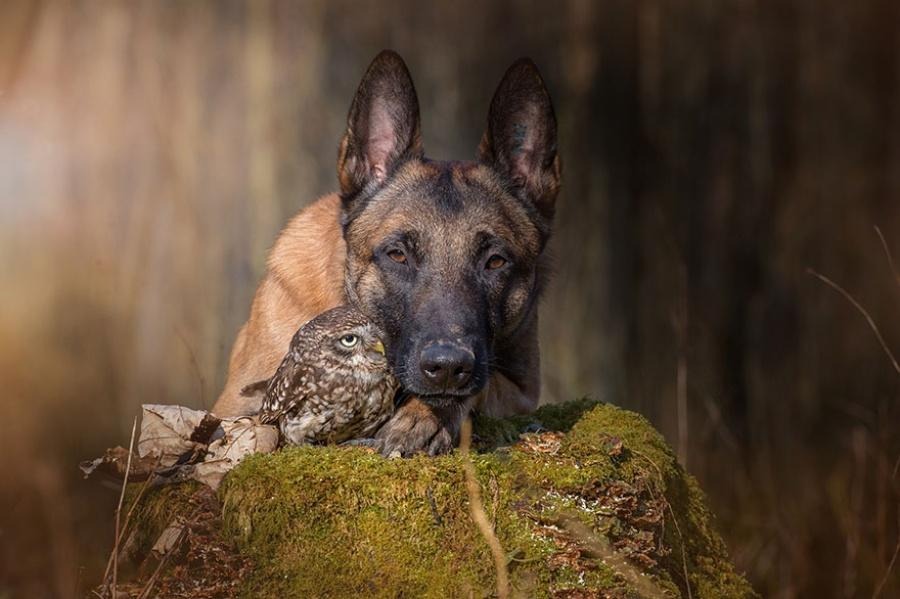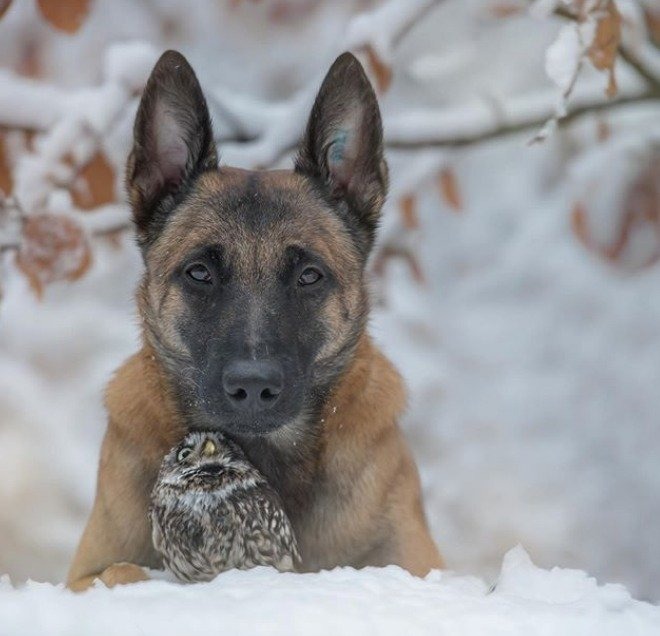 The photos are beautiful.