Dogs are such awesome animals. They are really useful for others, including other animals. Ralph Dorn is a dog owner who had taken his goldendoodle, Harley, out for a day at the lake.
The Virginia resident was letting the six-year-old dog play to his heart's content, when he suddenly disappeared. Worried, Dorn began searching the lake, hoping to spot this dog. It was then that he saw Harley on the water, swimming with something. On closer inspection, it turned out to be a fawn that was only a few days old.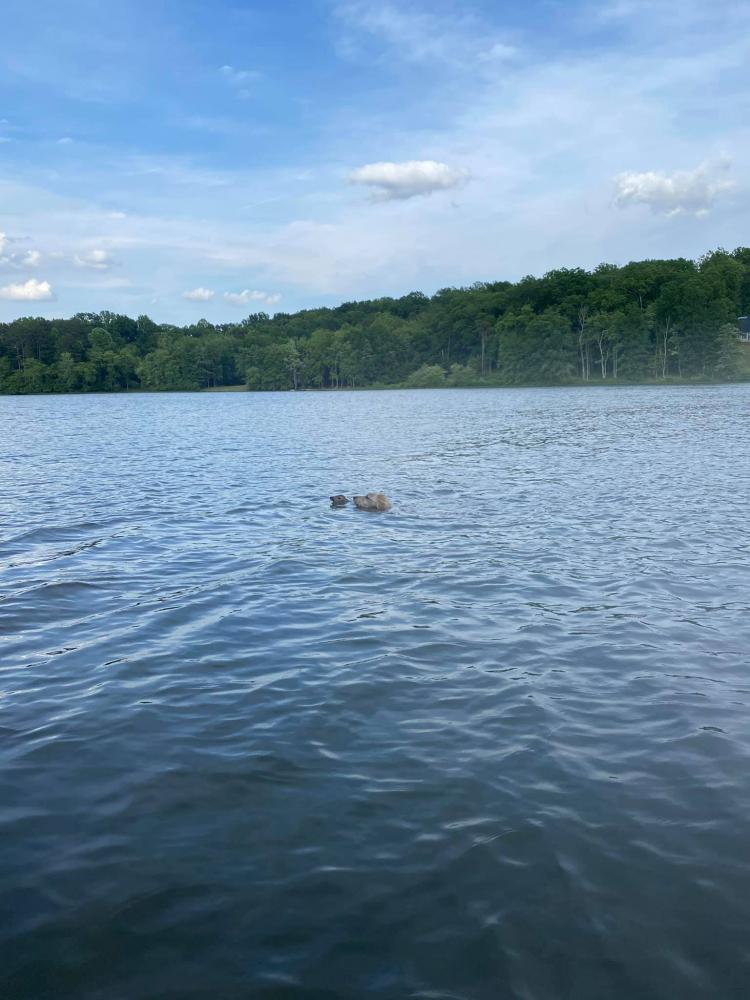 Harley had taken it upon himself to escort the little fawn to shore. But that wasn't the only thing he was doing.
The friendly dog ​​actually helped the fawn out of the water by pulling it up the steep embankment.
Then, once the fawn was safely back on shore, the goldendoodle cared for him more by cleaning him up and showing immense love to the little baby deer.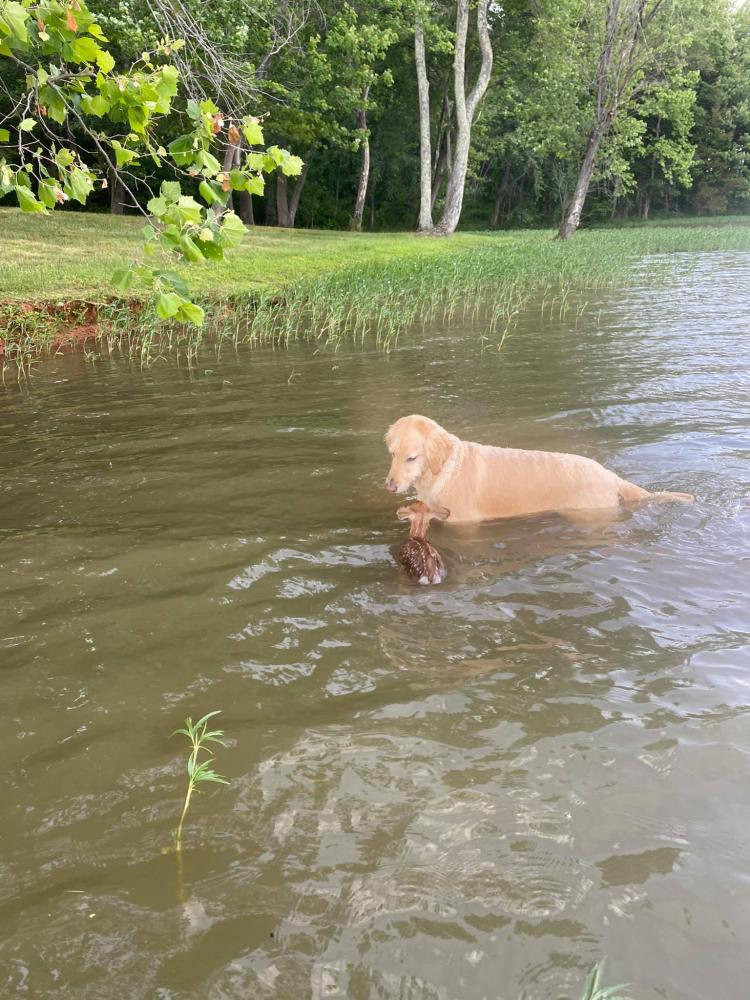 The 62-year-old dog owner proudly told PEOPLE, "Harley didn't want to leave the fawn. He just kept interacting with it, licking it, taking care of it.
Dorn added the story to his Facebook, further detailing the encounter. The very heartwarming message has since been shared more than a quarter of a million times.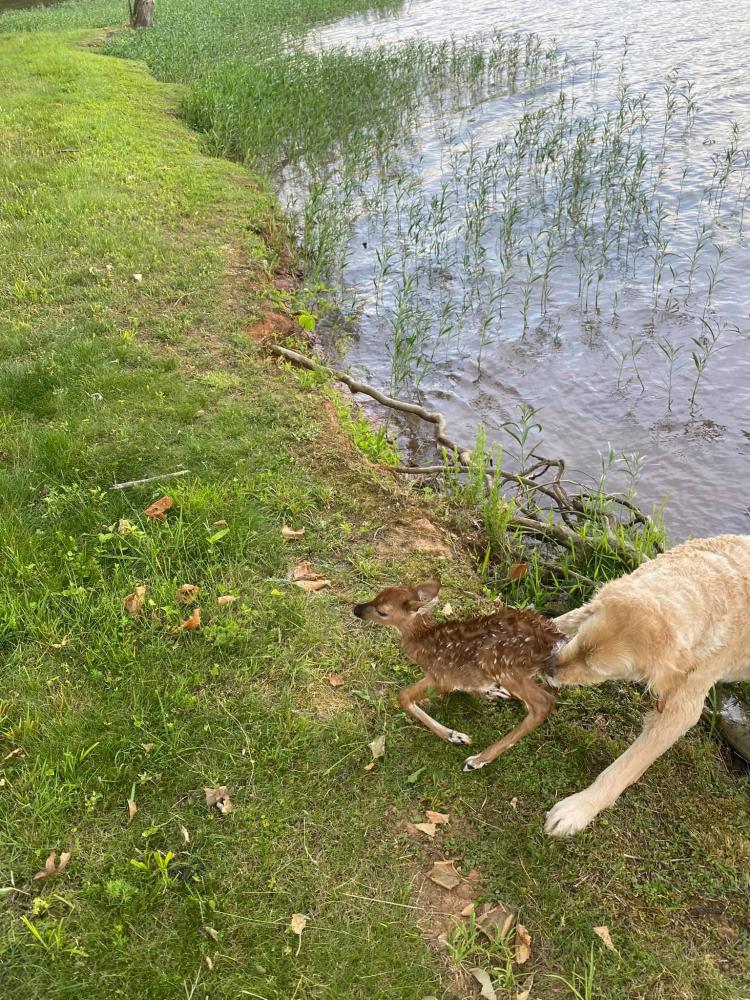 He assured the audience that the fawn's mother eventually came to pick up her baby, but would not come near until Harley left.
But the adorable friendship didn't stop there.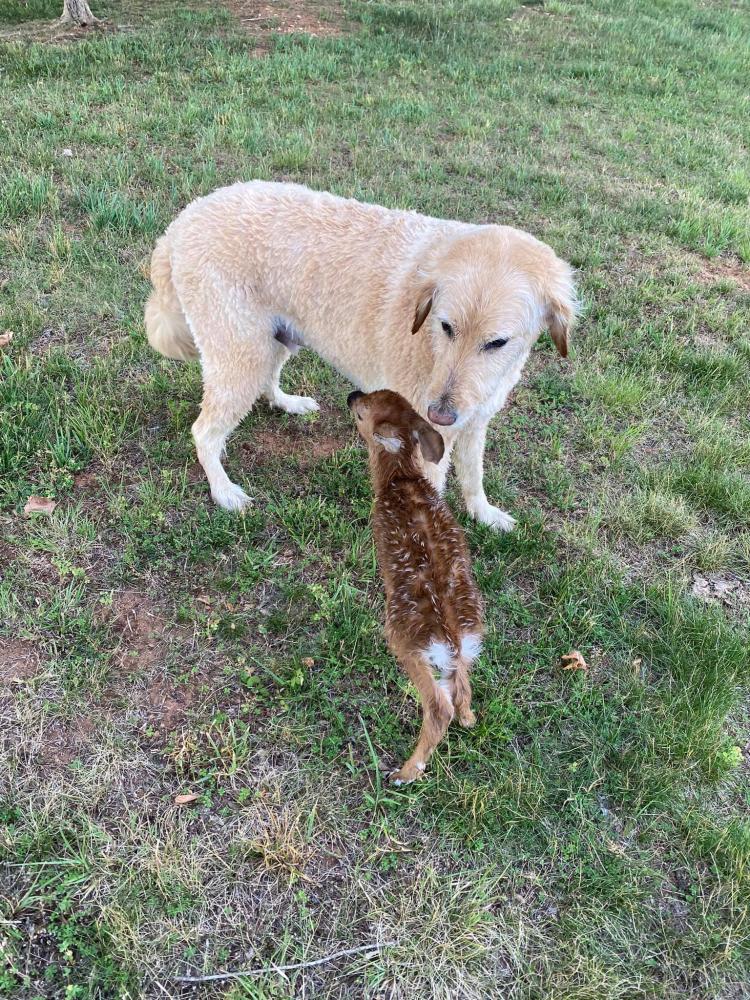 The next day, the two reunited again and seemingly became unexpected best friends.
Of course, this doesn't surprise Dorn at all. He explained that Harley is a very affectionate dog and has even worked as a therapy dog. Dorn told PEOPLE: "He's always been that way with kids and animals."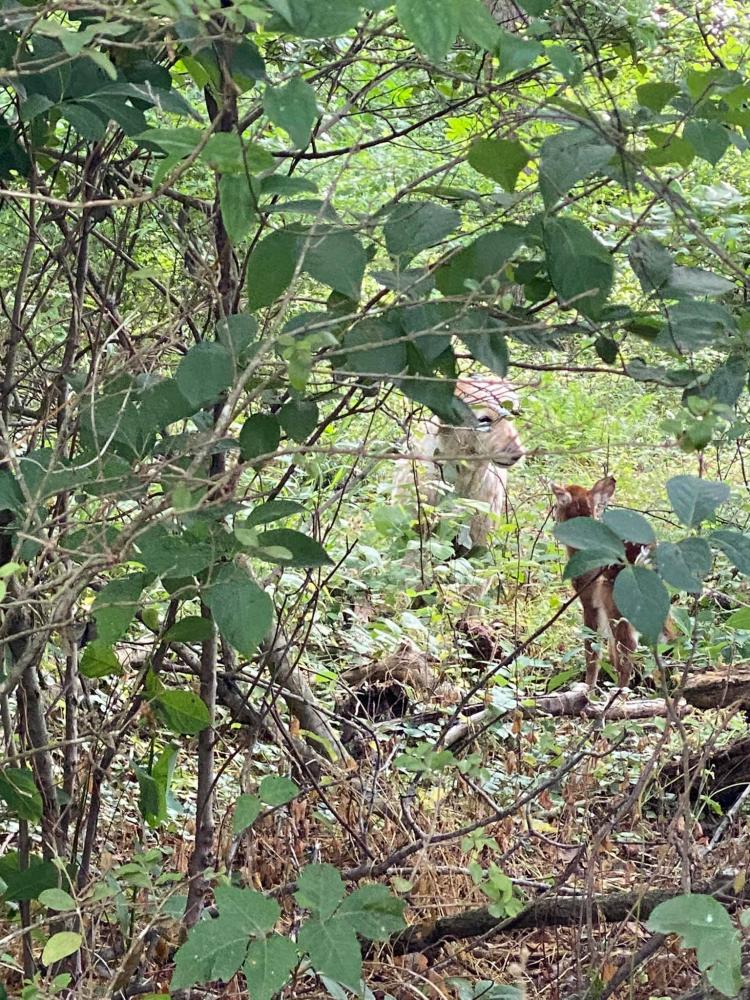 What do you think of Harley and the fawn? Has your dog ever befriended a deer? Let us know!