Robin, a groom, liked to ride his friend Teddy. He loved it so much he didn't want to get out. In fact, he stayed on top of him and didn't want to get off – Emily, the "mother" of two innocent fur babies, said she'd never met a dog that was so genuinely fond of riding.
Robin asked Emily to take her to see Teddy every day. He rushed towards him, delighted to see his friend. Whether it was cold or hot, the friendly dog ​​had to meet his equine friend.
The handsome mare ran to Teddy's stable door and stood in the field, waiting for her canine friend to visit. The two had a relationship too wonderful to describe.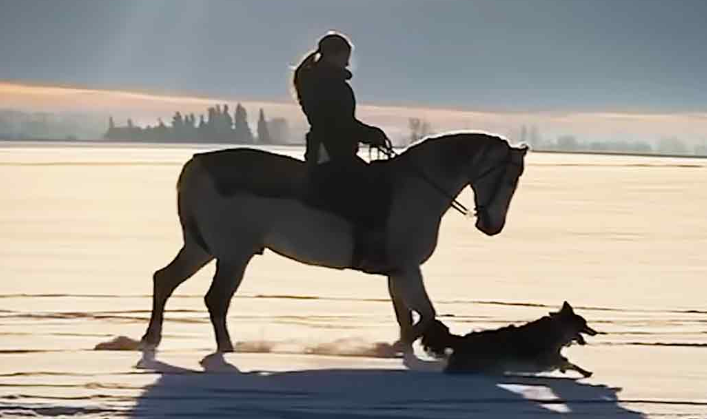 When Robin realized it was time to get on the horse, he jumped up and shoved excitedly. As Emily zigzagged on the horse, Teddy's cute dog jumped on her. He was delighted to be able to ride with his friend.
Their friendship meant so much to both of them; they had known each other since their first day on the farm. They liked to play and chase each other.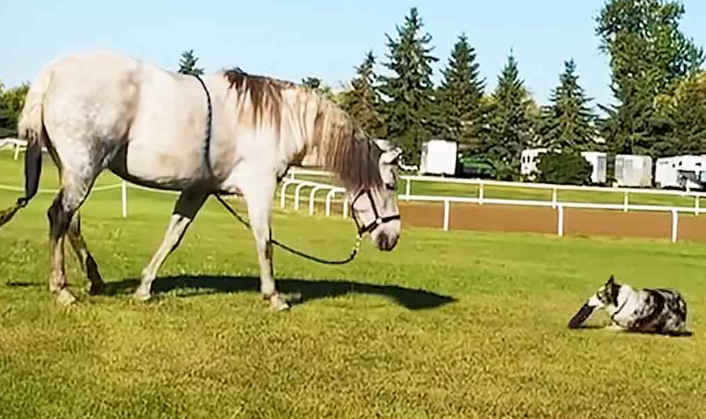 Robin was quite competitive. Most of the time he was on a leash during the walks. But when Teddy started to run, the poor dog tried to catch up with him. Emily found it amusing that Robin was chasing her. They were always together, always doing something.
Recently, Emily noticed that the carrots were starting to run out. So the shrewd owner decided to check what was going on. When he hung up and left, Robin, Teddy and another pet dog were stealing carrots. Watching them grow was a joy for Emily. She also knew that all three would live happily ever after.