Holly Falconer was thrilled to see the brave fawn trying to get seeds from her feeder for the first time. But soon the fawn, which she called "Yellow Camphor," appeared for another reason. She wanted to meet her new best friend, Mr. Faulconer's dog, Huey.
Huey was rescued nine years ago and has been a good friend ever since. Ms. Faulconer was surprised when Huey, who is very motherly, showed signs of wanting to befriend Sassafras, rather than risk the inquisitive deer. Speaking to The Dodo, Faulconer said Huey was suspicious and a bit confused at first.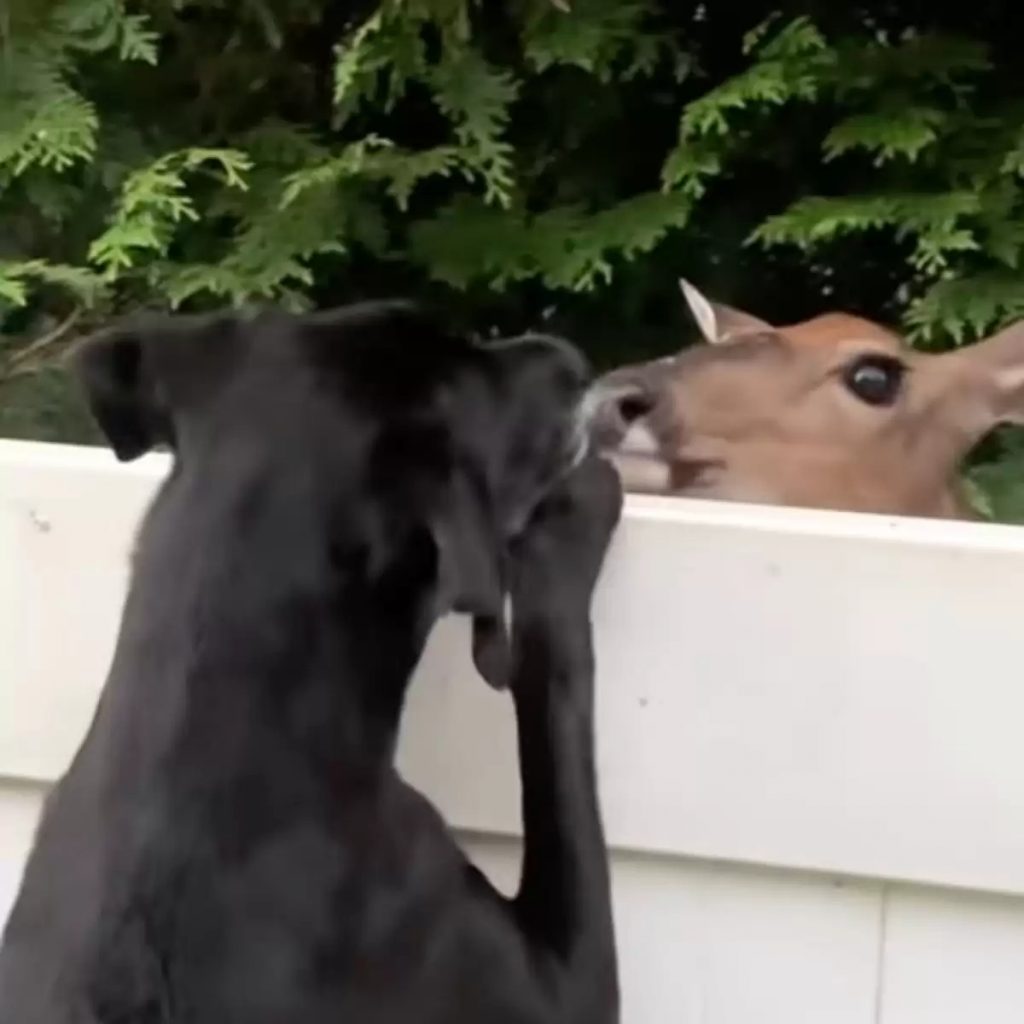 I just talked to them and made sure they were safe. I slowly started talking to them over the fence. What was the nature of their conversation. See Sassafras and Huey's first encounter. Now Camphor Yellow often returns to talk to his new best friend. From time to time, Sassafras comes to visit us with his two children.
View this post on Instagram
Absolutely adorable, Faulconer said. I love watching them. For Huey and Sachs, it doesn't matter that they are different species. What really matters is reliability, usability and being big enough to talk over the fence.