Katie Long was spending her weekend in Mountain View when she noticed someone crying in the middle of the road. It was a little kitten
Long had a feeling the kitten's mother was somewhere nearby, but after a few hours she lost hope. And meanwhile, the worried kitten clung to the woman, not wanting to be left alone.
It was a very emotional moment for Katie
Long approached a general store hoping to find some information about the little baby. But unfortunately, the searches do not give only one result
Long documented her quest for the kitten family in a video you can watch here:
View this post on Instagram
Eventually Long decided to go to a local shelter; but by chance she saw a man walking towards her mailbox. She decided to ask a few questions.
"I asked him if he knew where his family was. And he said, 'I think Bill's cat was just born kittens!'"
Very quickly, the kitten is reunited with its family.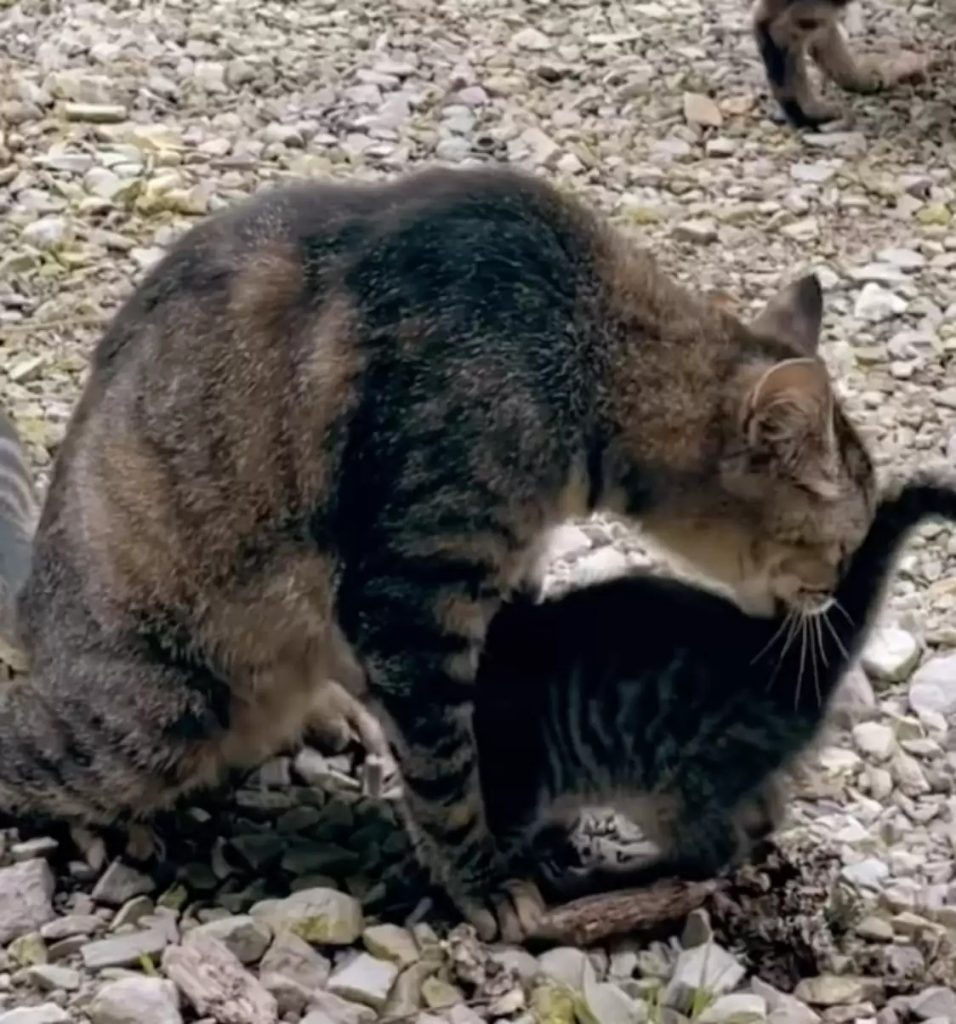 Long is so happy that the kitten returned to her place and that she was able to play her part in helping the animal.
"I can't believe we found his family!"said Long. "It's crazy how quickly you can bond with such a helpless little kid!"