Kelly McKinnon shared a wonderful experience with her Asha. One morning, Kelly receives a phone call from her husband telling her that he has something to show her. When she arrived, she was surprised to find her dog sitting on the balcony and a small dog crouching shyly next to her. Asha looked confused and full of guilt, but she didn't want to let the animal go.
She was obviously afraid of her owner's reaction, whether scolded or praised. Kelly was proud that her pet had saved her baby. The koala had apparently wandered off in the middle of the night looking for its mother and found Asha. Without this dog, the child would not have made it through this cold night. The dog named Asha, amazed its owner.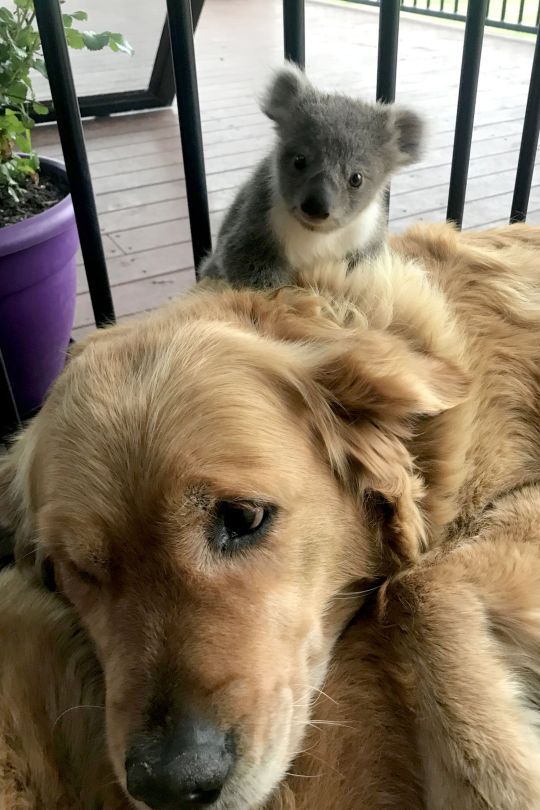 One morning, she brought the helpless puppy home. The koala was obviously out of its mother's bag in the middle of the night and was wandering around the park. It was very cold outside and the baby needed warmth. Luckily, Asha saved him from hypothermia. The new kid was scared and didn't want to leave his rescuer, but he surrendered and got caught in a blanket.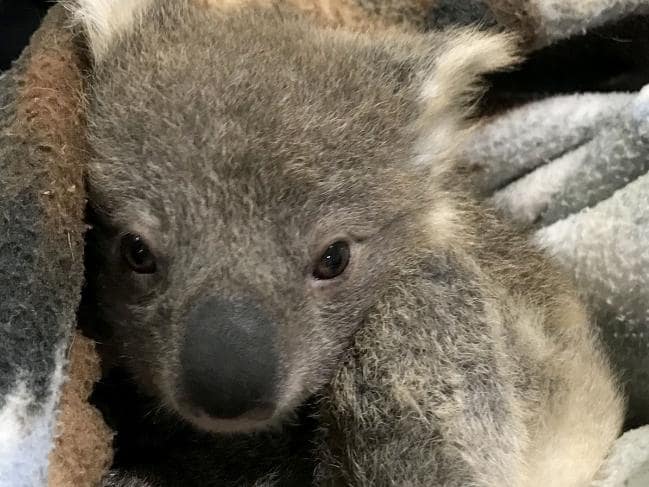 The master was very proud of his animal and entrusted the puppy to a specialist who will take care of him. They will now grow up, be released into the wild and reunite with their mother.