Goldie, an adorable shih tzu dog, rescued a baby kitten and became its surrogate.
Animal Control in Anderson, South Carolina, believed the barking shih tzu was stuck in a ravine. It turned out that the dog was there to protect and guard the little kitten.
Employee Michelle Smith received a call about a barking dog.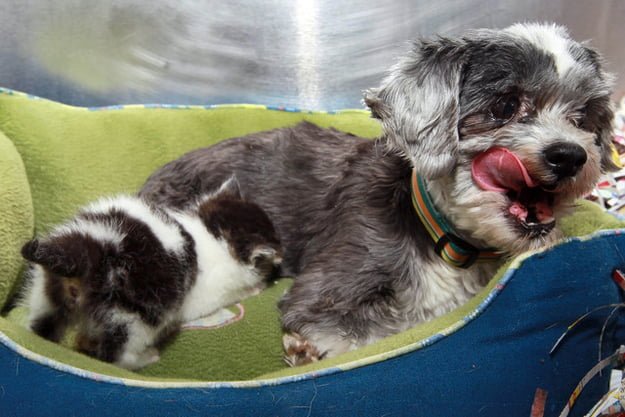 She descended a steep incline and found the Shih Tzu entangled between the branches of a thorny bush.
But upon closer inspection, she discovered that Goldie's Shih Tzu had a friend: a little kitten who ate dog's milk.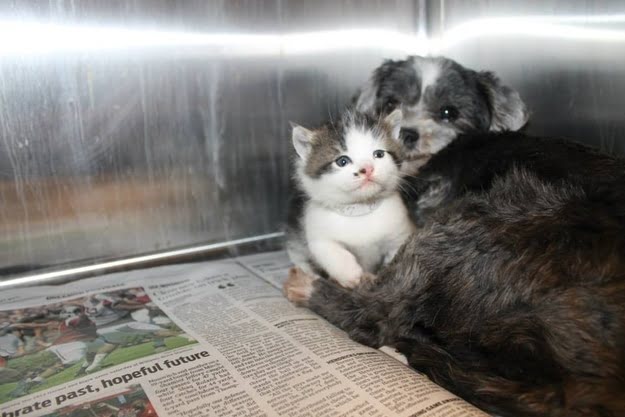 I didn't know what to think, says Michelle Smith, I was shocked and surprised and then, of course, fascinated. I thought the dog would be happy to be in the wild, but she didn't want to leave the kitten behind.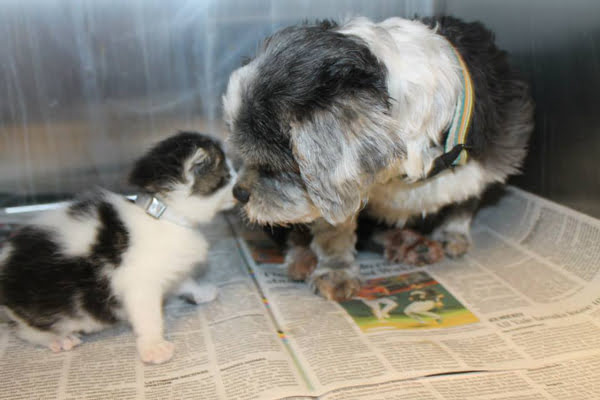 The dog and kitten were taken to the Anderson County PAWS shelter, where they remained inseparable. The dog continued to care for the kitten as if it were its own little one.
Eventually, a foster family took the touching couple in and they still live happily together. This story even made the headlines.