The announcement of the birth of twins in an elephant orphanage in Sri Lanka is a welcome news for animal lovers and conservationists everywhere. The birth of two healthy baby elephants is the first twins born in the country for almost 80 years and is a very significant event.
The two beautiful newborn elephants, both male, were born at the elephant orphanage. Their parents, mother Surangi and father Pandu, both live at the orphanage. The chance of a female elephant giving birth to twins is low at less than 1%, but both mother and cubs are in good condition. The cubs and their mother are feeling well, Renukai told the orphanage director. The babies are quite small, but they are in great shape.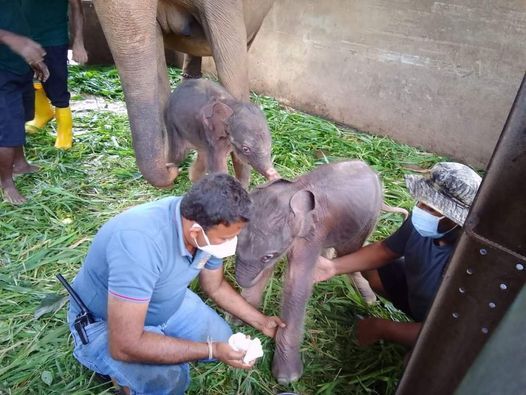 Pinnawalu Orphanage, located in the central hills of the country, is home to 83 elephants, including newborn cubs. The orphanage was established in 1975 and has rehabilitated and rescued dozens of elephants. The number of elephants in Sri Lanka is currently estimated at 7,500. The last calf was born in 1941. She gave birth to her first calf in 2009 and is currently pregnant with her second. A female elephant can give birth to a maximum of four calves in her lifetime. Watch the adorable twins in the video below.