The owner of Nyaka is not a slacker, but a man who likes to travel in his country. He takes his cat everywhere with him and photographs it against the backdrop of local attractions.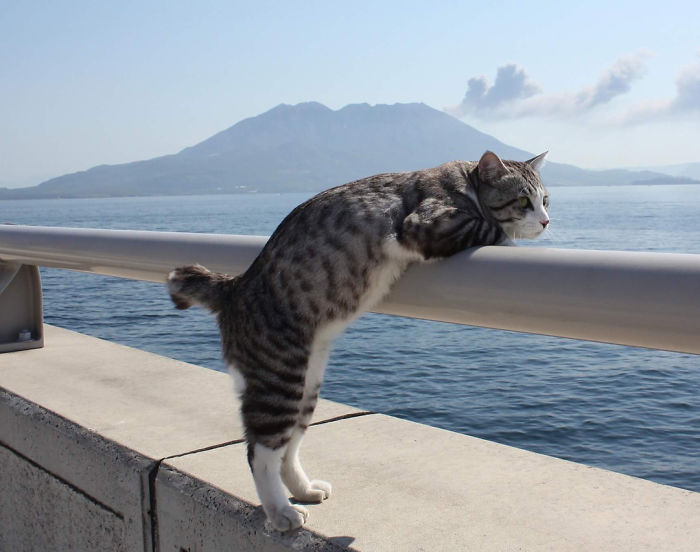 It's Nyankichi in front of a molten volcano. The cat walks with such a calm expression on its face, as if the volcano itself has set it on fire.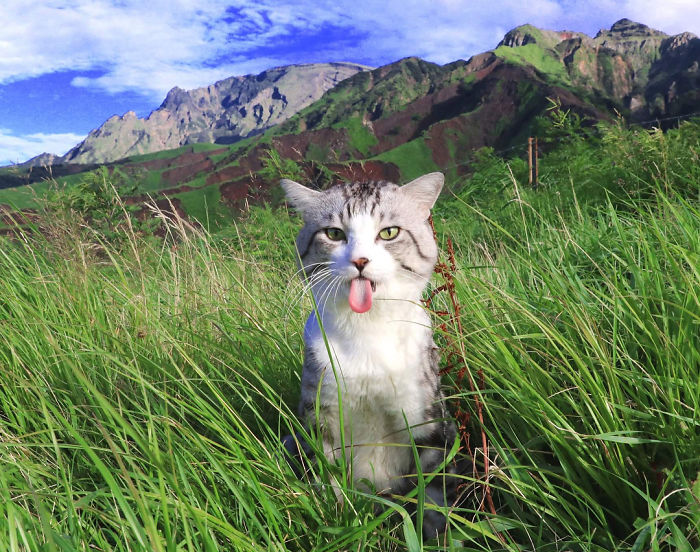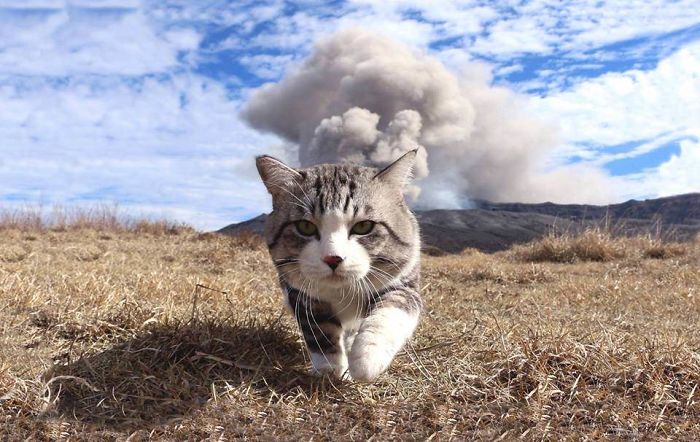 And there she is sitting in a tree, enjoying the spring.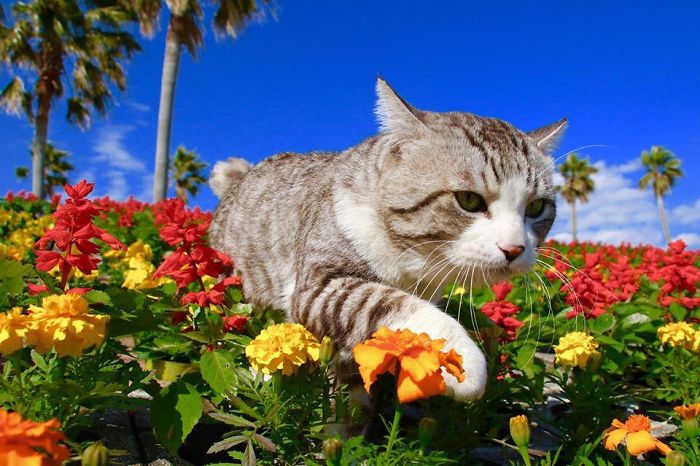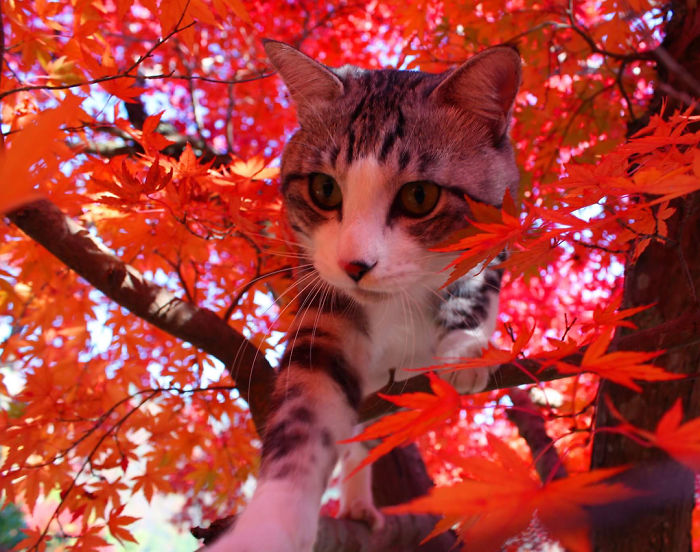 Here she walks along the beach and sees the main attractions of the place.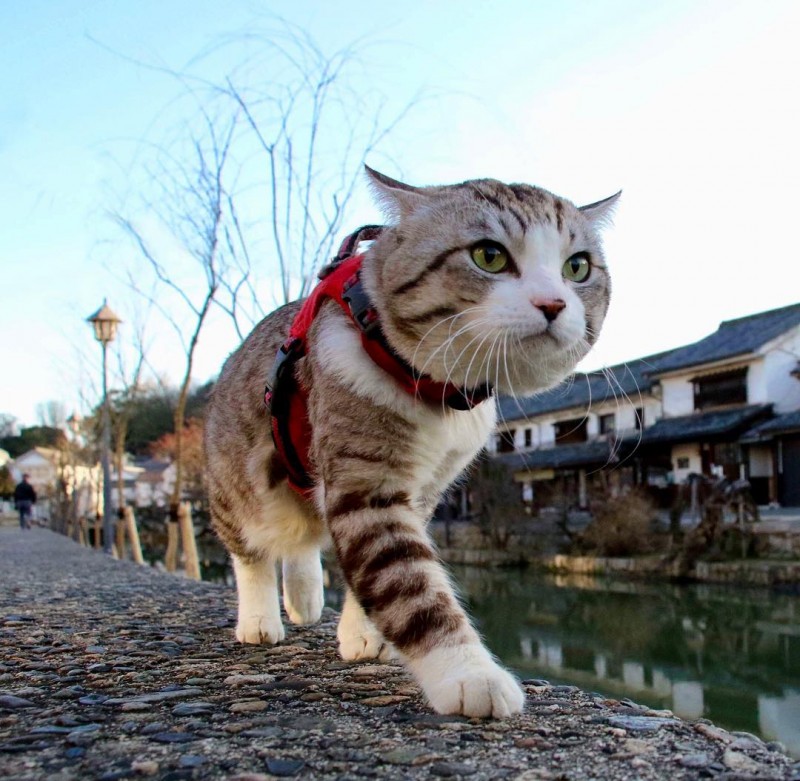 There is nothing to say about the epic images of Nyankichi, with the backdrop of the snow-capped mountains of Japan or the flowering meadows.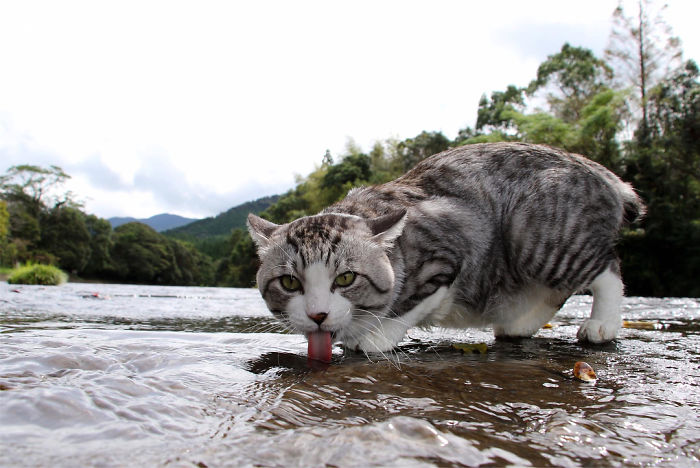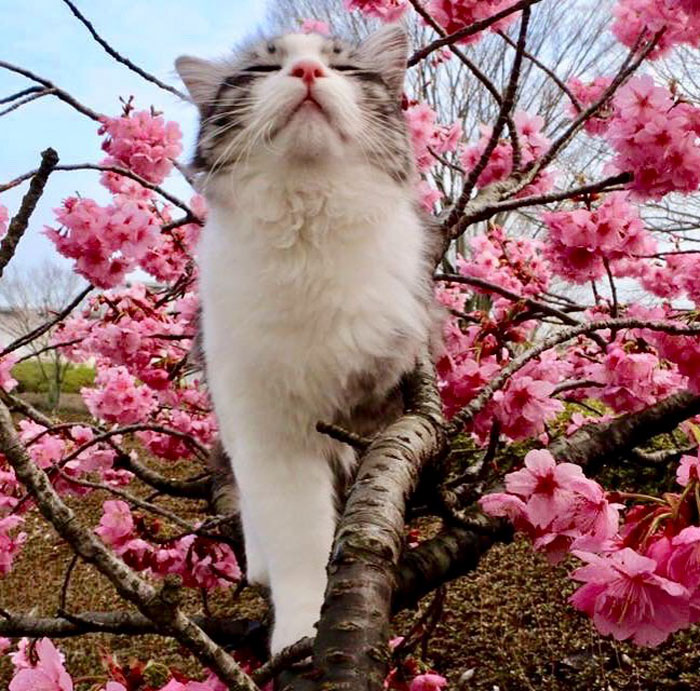 Even Nyankichi's image in the water is surprisingly perfect.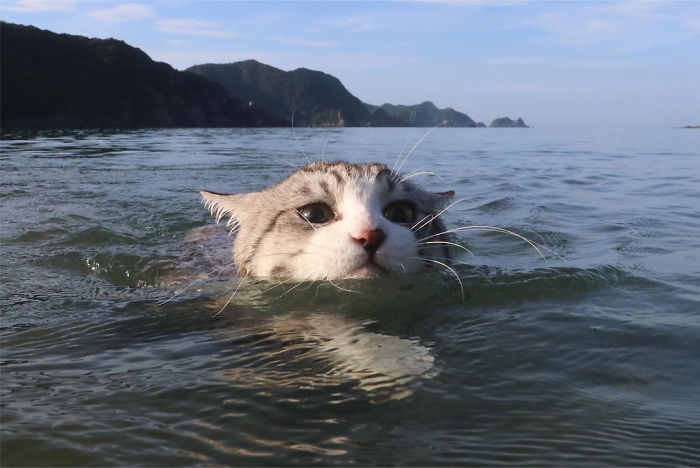 Nyankichi's gorgeous photos have earned him over 66,000 followers on Instagram and over 124,000 on Facebook.