It's hard to spend even a little time outdoors on a hot summer day.
At first she thought it was a coyote," said rescue worker Suzette Hall. When the woman approached, she realized she was actually looking at a dog.
The woman was able to identify the dog through Facebook posts from neighbors who had seen it at various locations over a two-week period. However, it was only recorded as "seen" and never as "missing".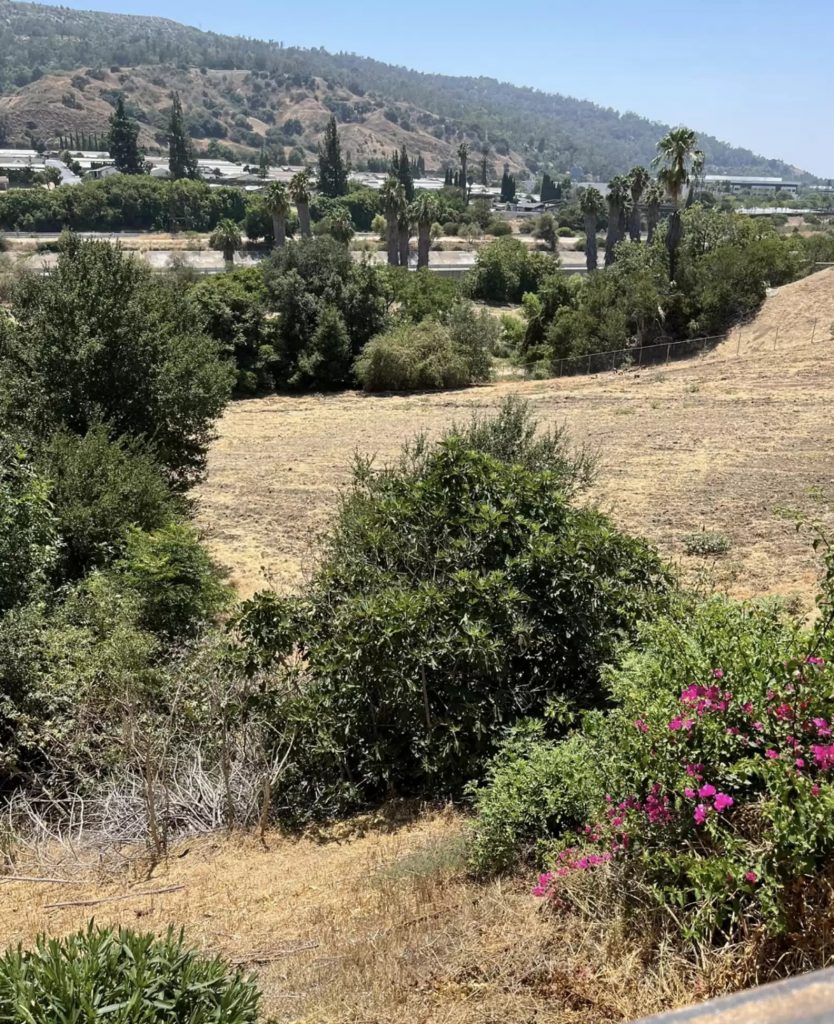 The woman called for help at the village hall when the situation became increasingly serious and the dog became trapped.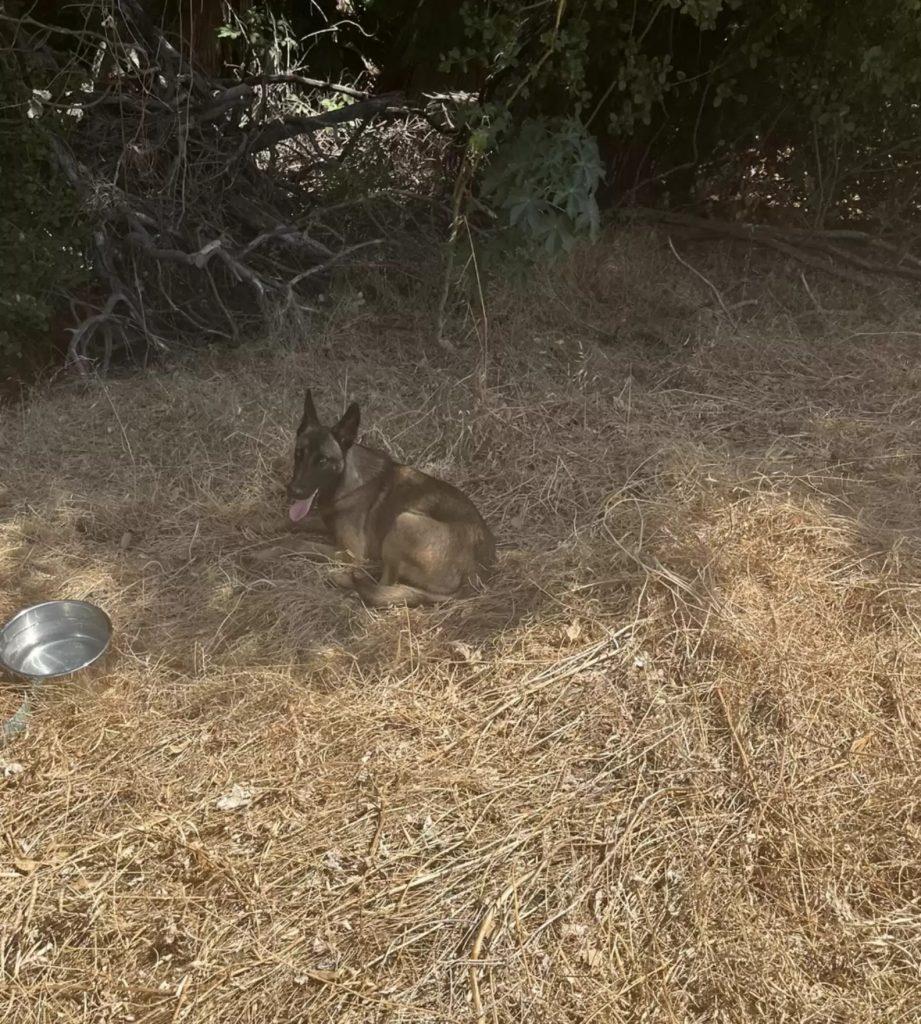 The sun was shining on the open hill. It was so hot, Hall said. It must be even hotter, she thought, feeling sick.
Hall headed up the rocky slope, carrying a trap and a large jug. As he got closer, he could see the dogs.
Gray said: "It was obvious he hadn't had water for several days."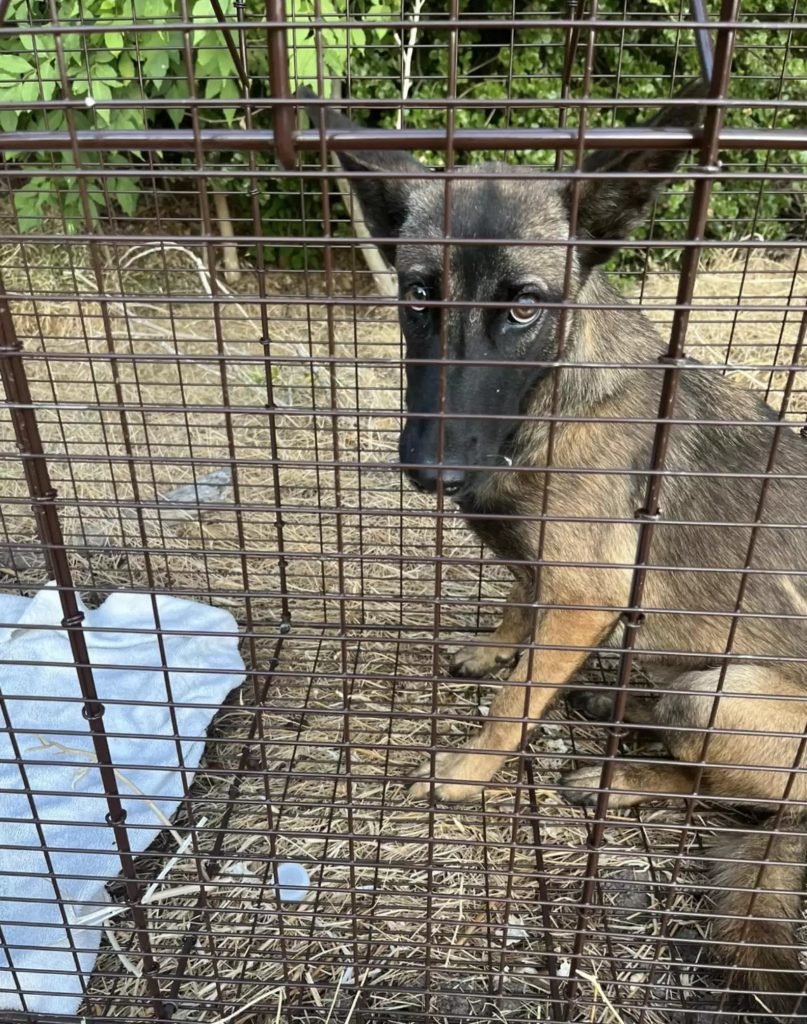 Gray set a trap with bait and eventually grabbed the dog and poured him a large cup of water.
Gray said: "He drank all the water." But he did not fall into the trap. He walked in a bit and returned to his chair.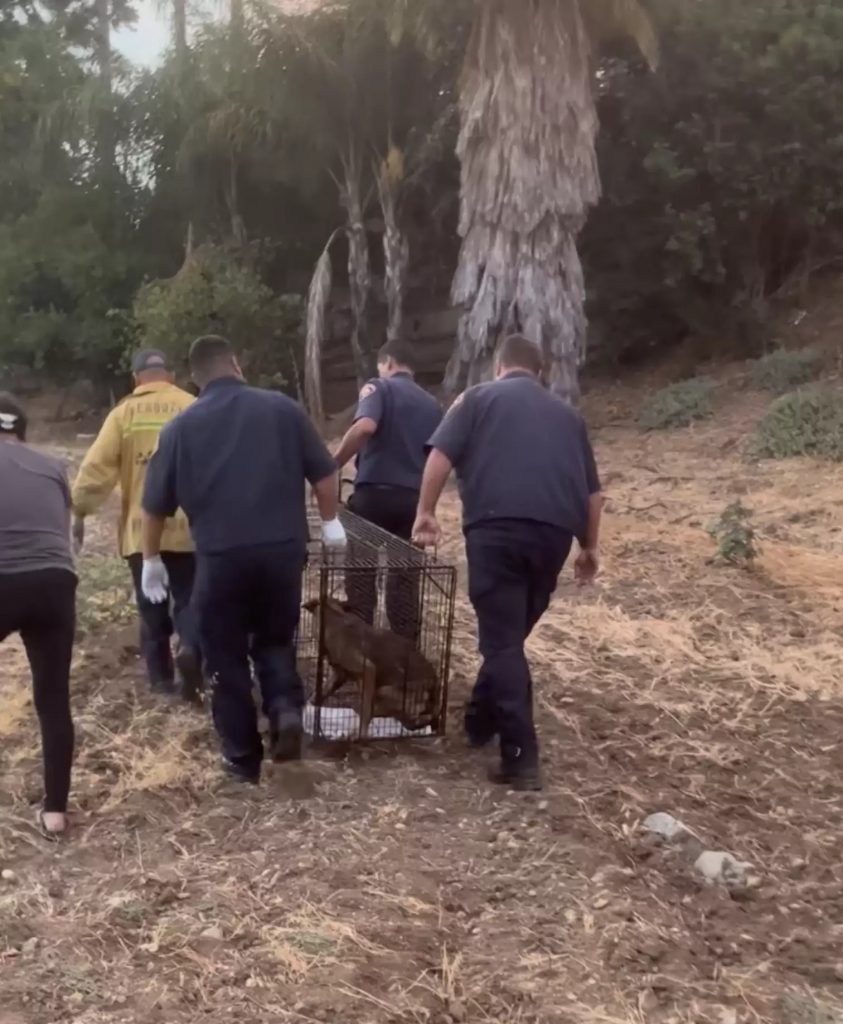 Hall eventually approached the dog and spoke to it, but he still couldn't catch it. And the bait he caught still wasn't tempting enough to bring the dog back.
Gray brought in new treats and finally got it to work.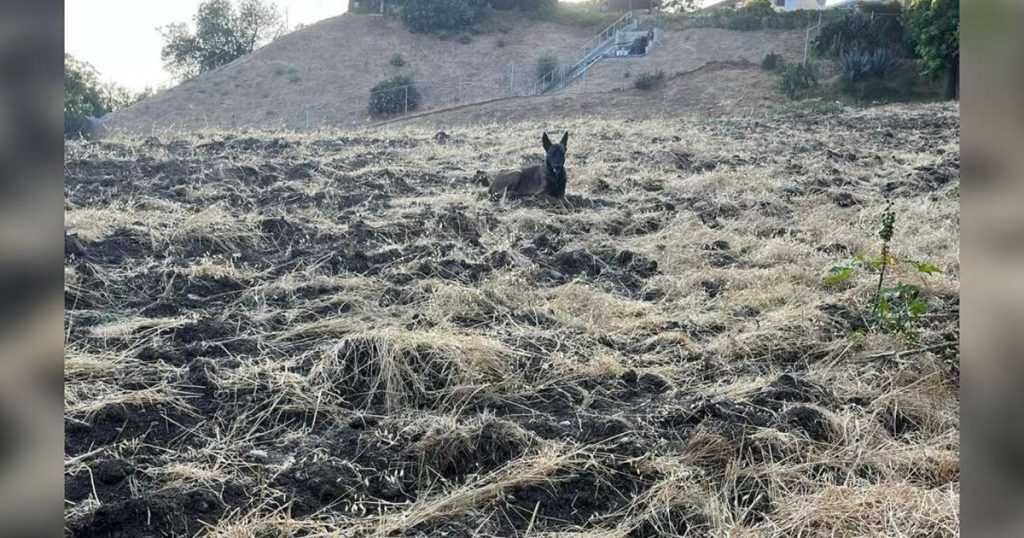 "I called it Sunshine because it's a very warm, bright sun," Hall said.
Thanks to the firefighters, they got Sunshine down the hill and eventually led him into the sun.
Sunshine will be placed with an experienced foster family soon after she is discharged from hospital. She will then be adopted and given a forever home.