Michael Wilson and Megan Hanneman work for a small private company that makes wall seats, shelves and ladders for cats.
All this is done so that pampered and lazy domestic cats are more comfortable and interesting to move around the apartment.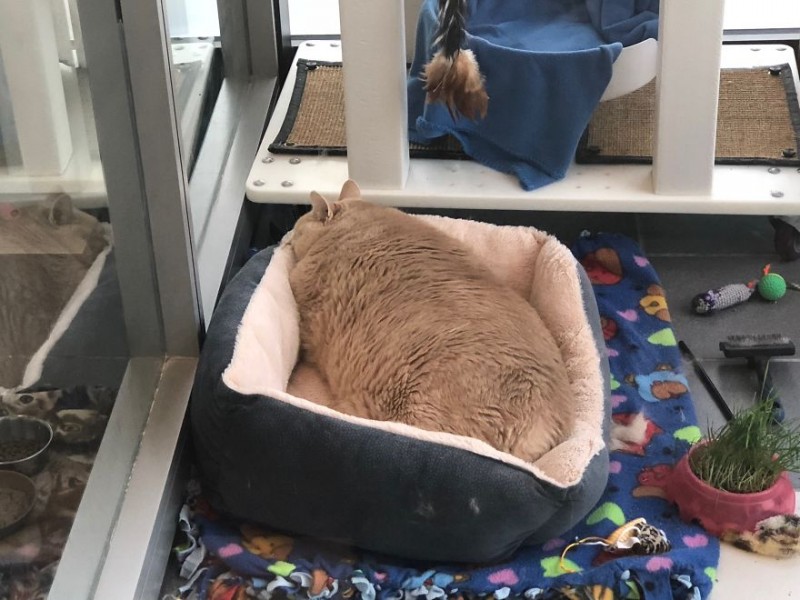 To "test" all the structures, Mike and Megan live with two cats, but about a month ago they decided to take another cat from the shelter. When they came to the local shelter, the first cat that caught their eye was an incredibly sized cat named Bronson.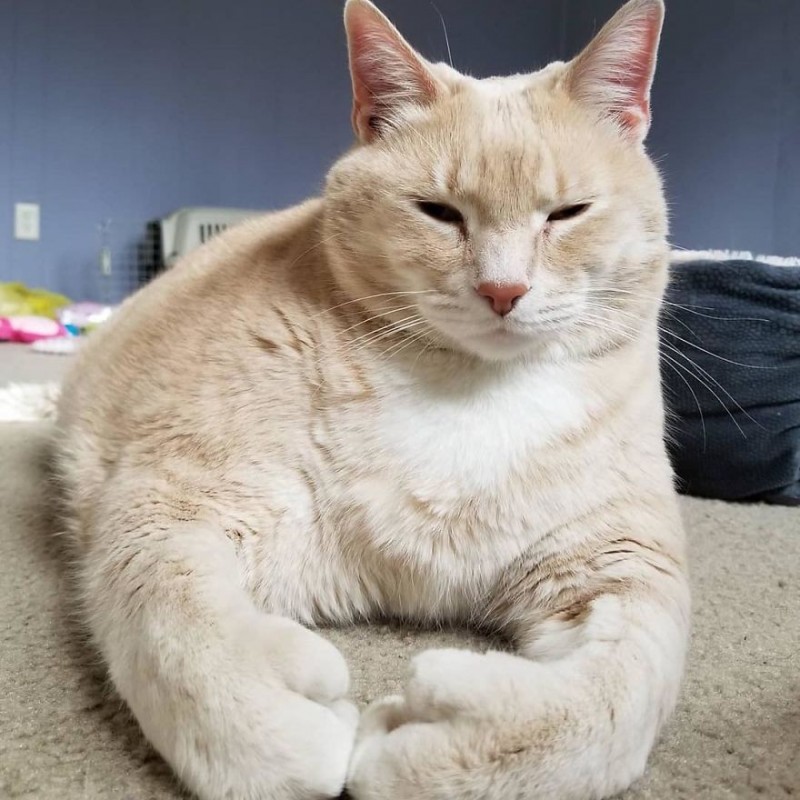 The cat was so fat he could barely walk and lay down almost all the time. Mike and Megan didn't take anyone home that day, but when they got home they all talked about that big cat.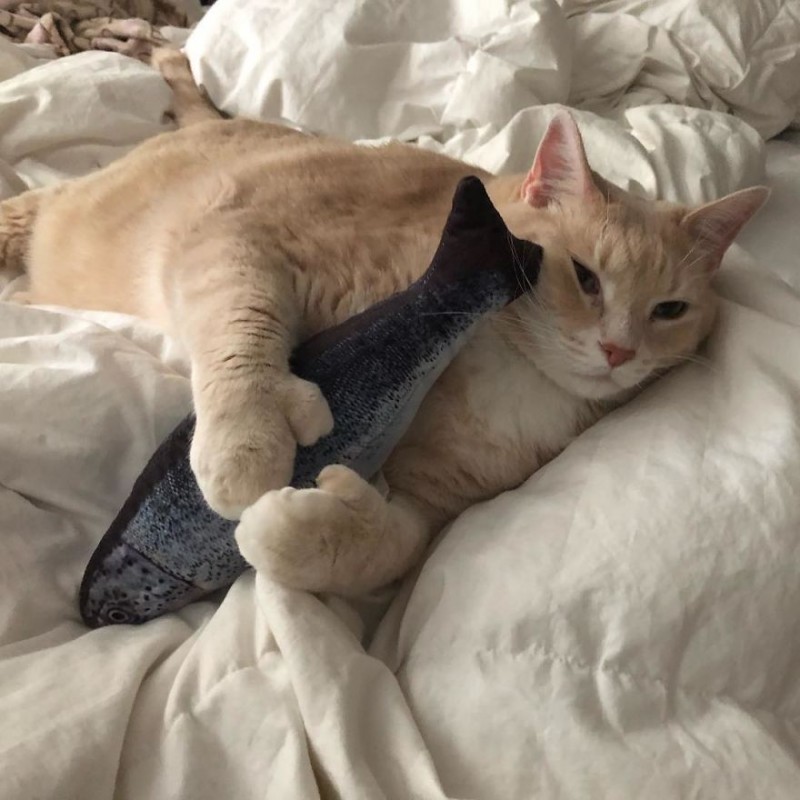 The shelter administrator told them that Bronson is a very sweet and calm cat and that he is only 3 years old and entered the shelter after the death of his elderly owner, who probably fed the cat with greasy leftovers from his plate.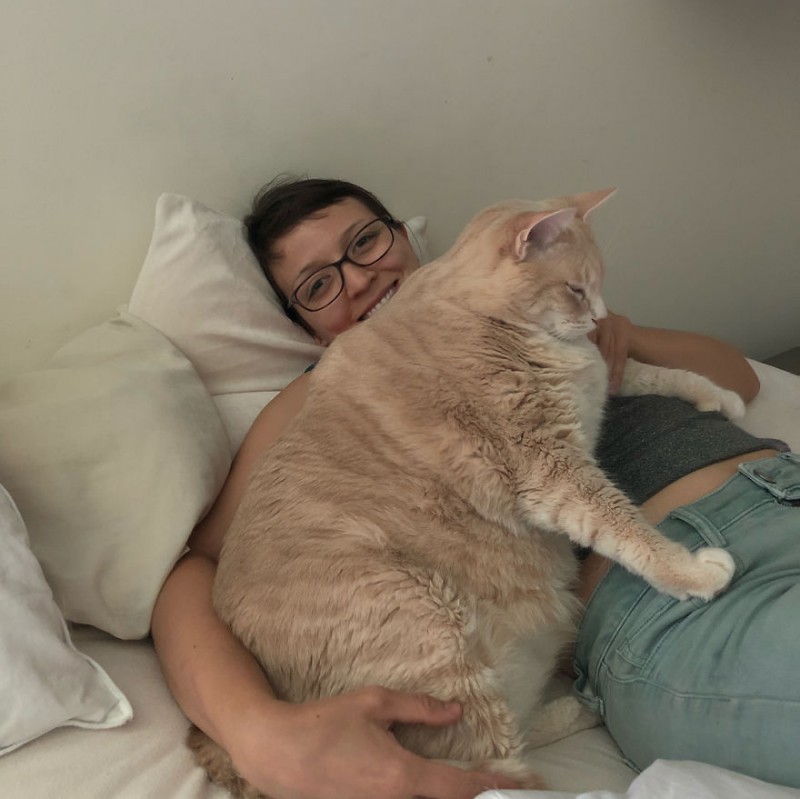 The next day, Mike and Megan are back at this shelter and they were determined to adopt Bronson and help him get the weight back to normal.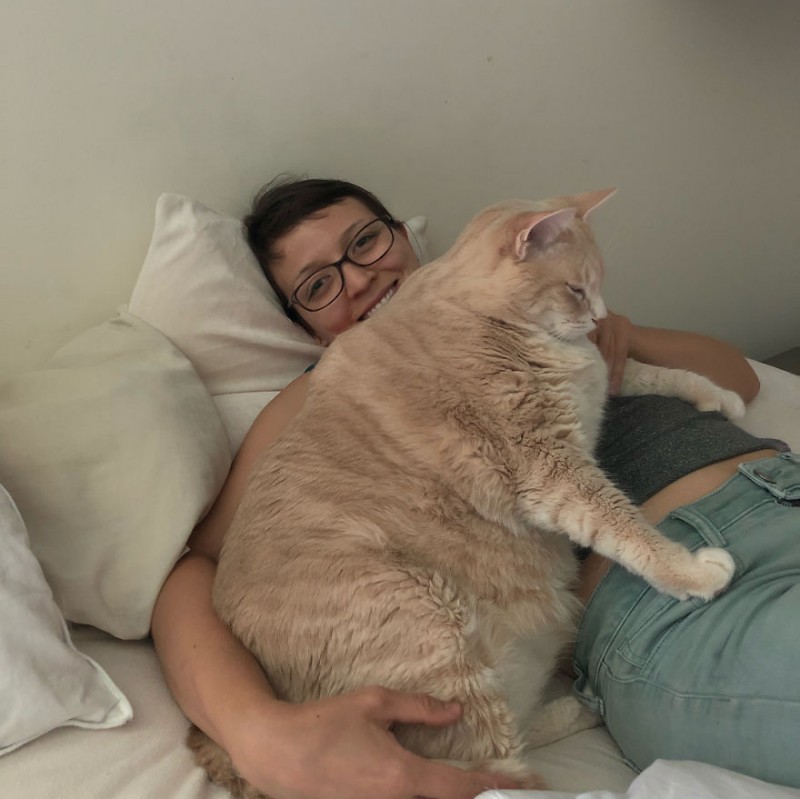 "Bronson was very affectionate and immediately started purring and wrinkling our paws when we started petting him. And then we saw that he had extra big fingers on his paws. Bronson ended up with polydactyly. His soft paws with those fingers looked like mittens."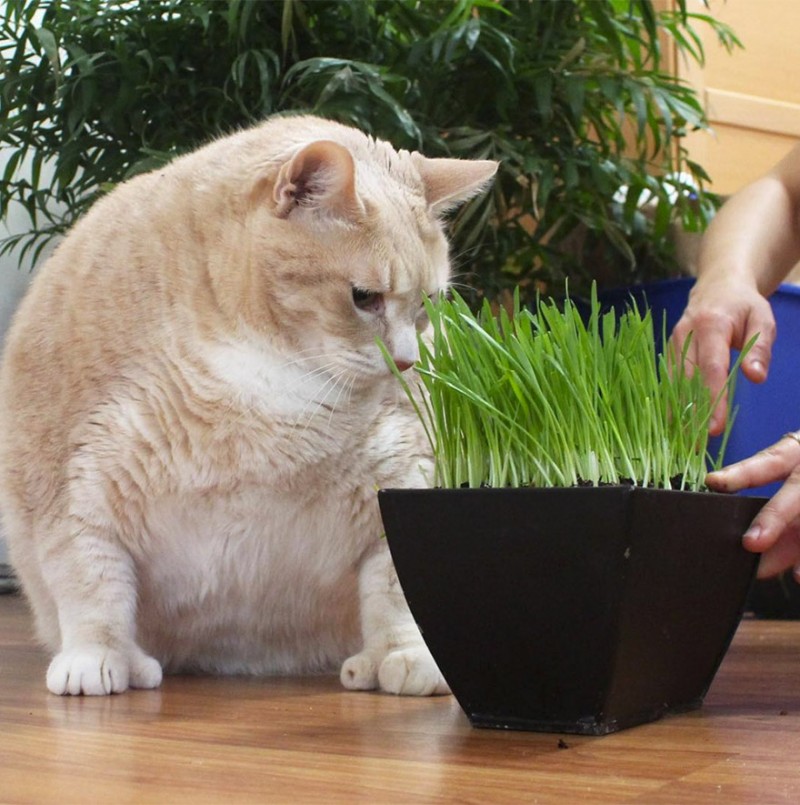 The guy and girl immediately took Bronson for a checkup at the vet. There they were told that it is very important for large cats to lose weight as slowly as possible, because rapid weight loss can cause them death. For the cat has developed a special diet, per day he receives 375 calories, half of them from dry food and half from wet.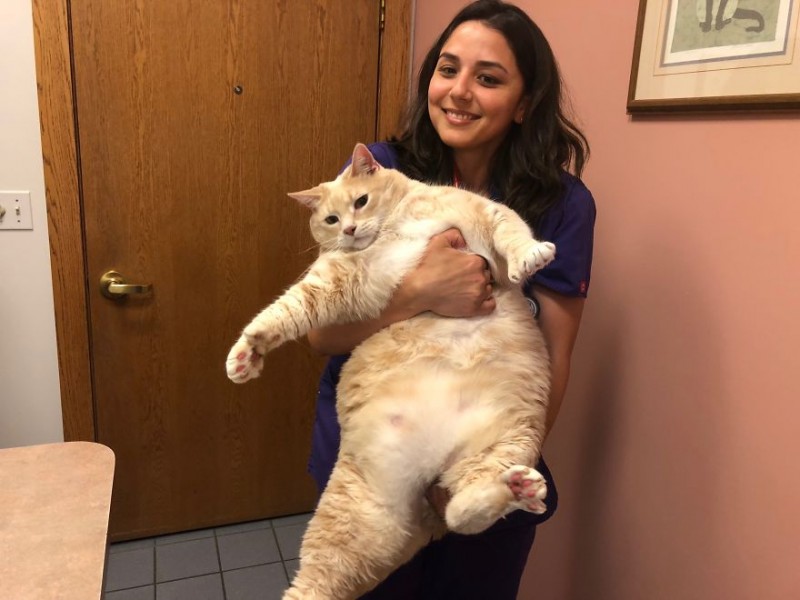 "At the vetklinik, Bronson also charmed everyone. To watch our giant, all the doctors and nurses came to the room in turn. They admired his thick "mittens" and sturdy body."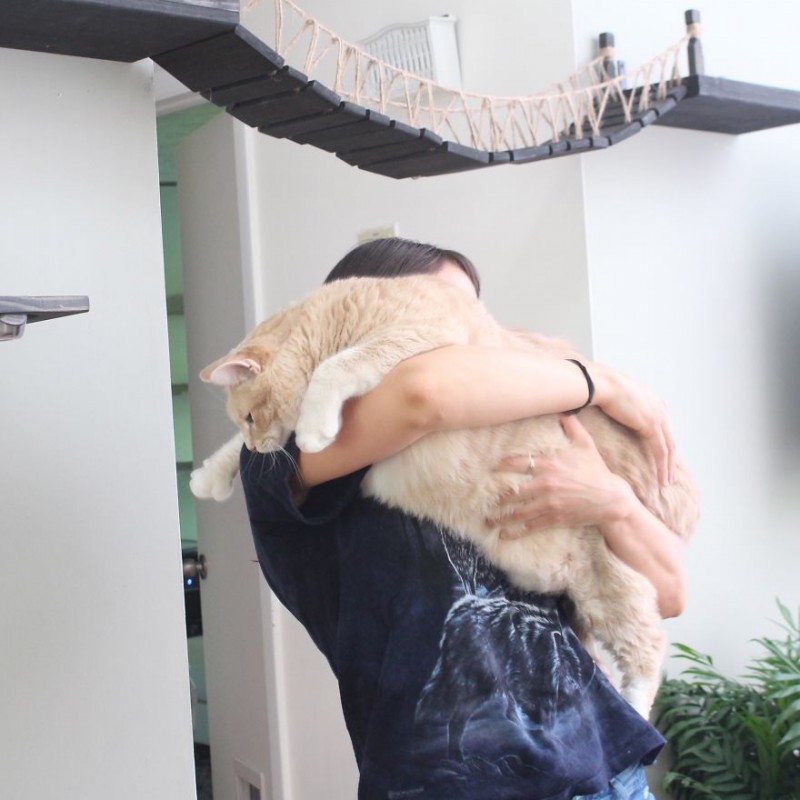 Bronson hung around on the floor for most of the day, but now, at least 20 minutes a day, they played with different catnip toys. And they also thought of moving him away from his beloved pillow, so that he walked back to him.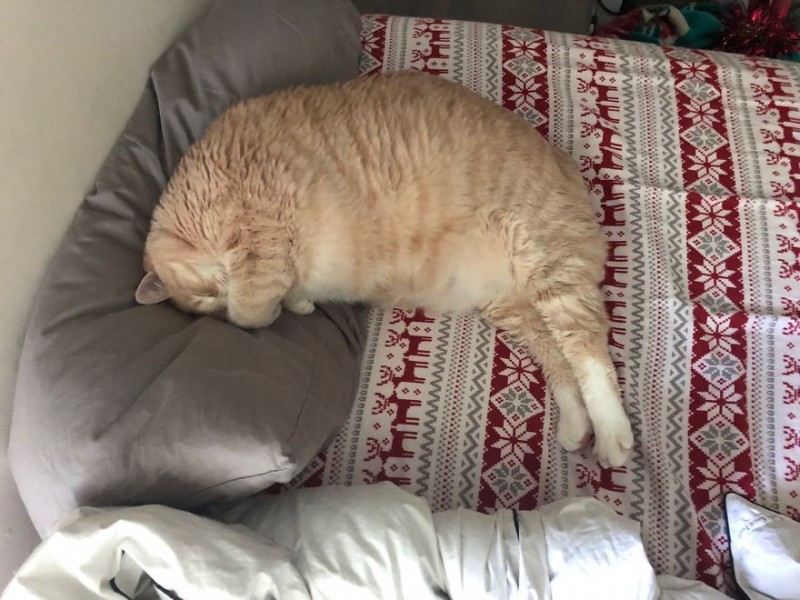 Then they invented to take him to the upper floor to go down the stairs, but when they saw that it was very difficult for the cat to do so, they left the stairs at a later stage of weight loss.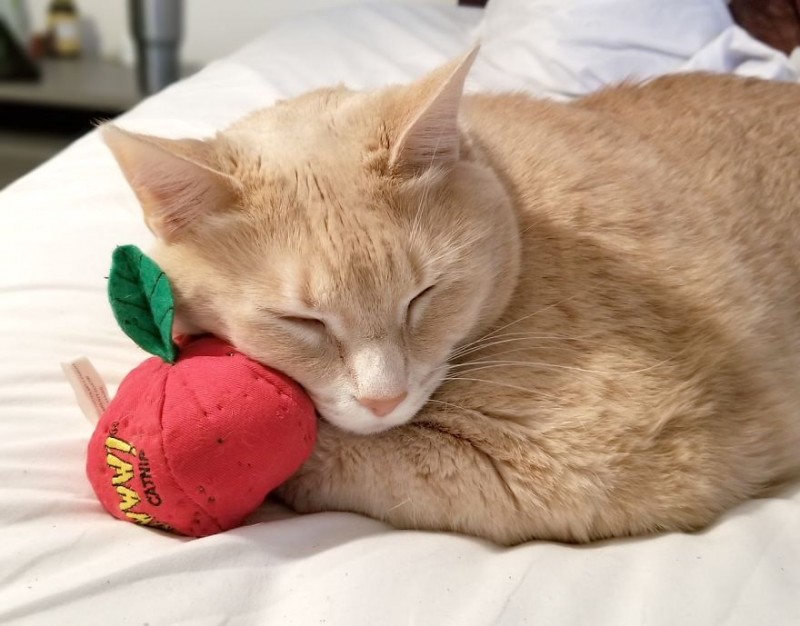 To bring more attention to the issue of the cat's weight loss, Mike and Megan created a Bronson account on Instagram. People began to add to it gradually, and when the cat was recently written about in the press, Bronson's subscriber count exceeded 50,000.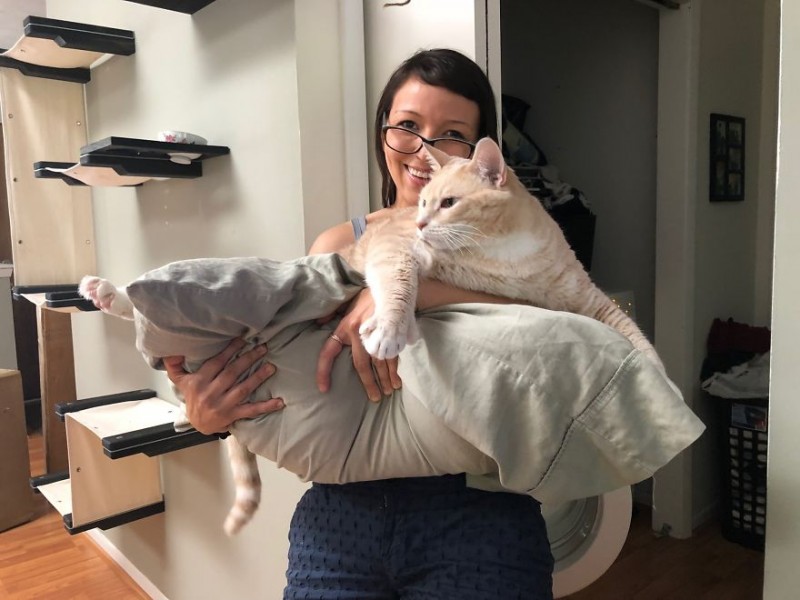 Bronson now has over 51,000 followers on Instagram. His original weight was 33 pounds (14.9 kg), and now a month later he weighs 31.3 pounds (14.1). With a slow and precise rhythm, Bronson has every chance of returning to normal in a year.