Laura Cassidy was walking her dog one morning. On her way home, she saw an unfamiliar gray and white cat on her porch.
The cat immediately ran to Laura's feet and started meowing.
When Laura started walking towards the house the cat chased her and when she closed the door the cat started scratching Laura.
It was raining, it was cold, and I didn't know who this cat belonged to, I had never seen it before. So I thought I'd take a look," Laura says.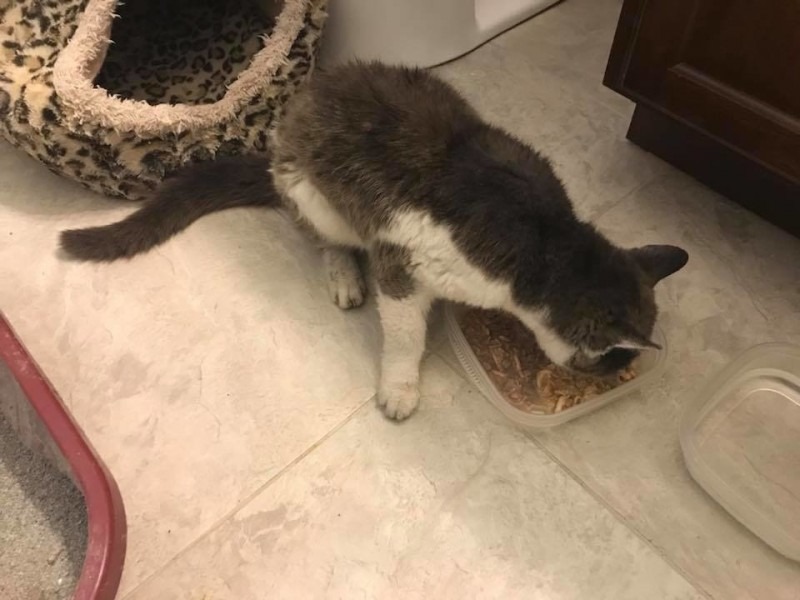 At first glance, it was clear that the cat was homeless and sick. He was malnourished, infested with fleas, and his fur was shaggy and scanty in places. His gait was unsteady and unsteady and his breath was foul.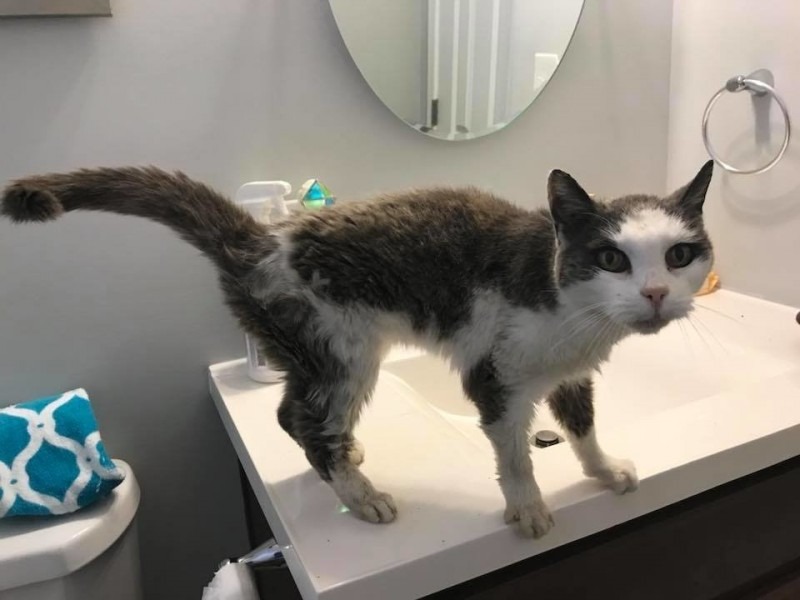 Laura thought it was time to go to work, but she couldn't leave the cat like this. So she let her in and sheltered her in a small room.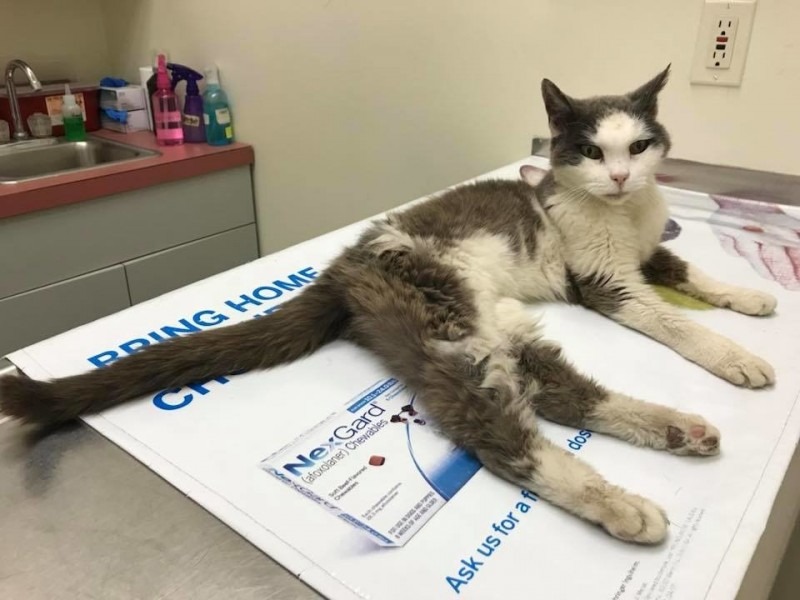 Laura named the cat Bones and immediately offered him canned food. The hungry cat devoured each bite, then lay down and asked with satisfaction.
Laura also realized that the cat was no longer young. She had owned old cats in the past and currently had a very old cat, Thomas, who was 26 and whom Laura had previously rescued from an animal shelter.
Laura says: "I never intended to keep an old cat, but I couldn't bear to leave it on the street in this condition."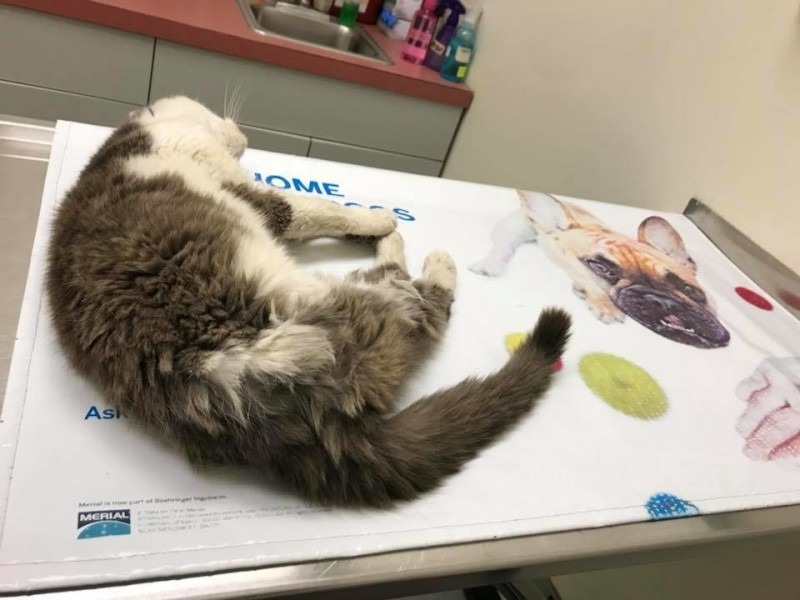 After the service, Laura posted a message on the town's Facebook page about the chat, and several people responded to her message. The cat had been living on the streets for several years. He had previously been handed over to an animal shelter and had been neutered.
Laura then started looking for someone to help take care of this cat. So she contacted a volunteer organization, and Laura agreed to provide medical care for the cat and keep him at home until a foster home could be found.
Bones weighed just over 2 kg and was over 10 years old. She was not microchipped and may have lived on the streets since birth.
He was diagnosed with 'cystitis' and 'suspicion of hyperthyroidism (thyroid disease)'. He was then given a large volume of fluids to prevent dehydration, along with antibiotics and medication to treat his arthritis."
To Laura's surprise, the cat took a good nap on the examination table after enduring all the treatment. "When she arrived at my house, she was meowing loudly and literally begging for help, and I am glad she finally got it."