Wolfdogs are a mixture of wolves and dogs. Most often this happens by accident when a village dog runs away into the forest and mates with a wolf. But sometimes wolfdogs are bred specifically because of their large size.
When a photo of a wolfdog sitting next to a girl recently appeared on the internet, the girl looked quite small compared to her background. People were amazed at the size of this wolfdog, it looked unrealistically giant.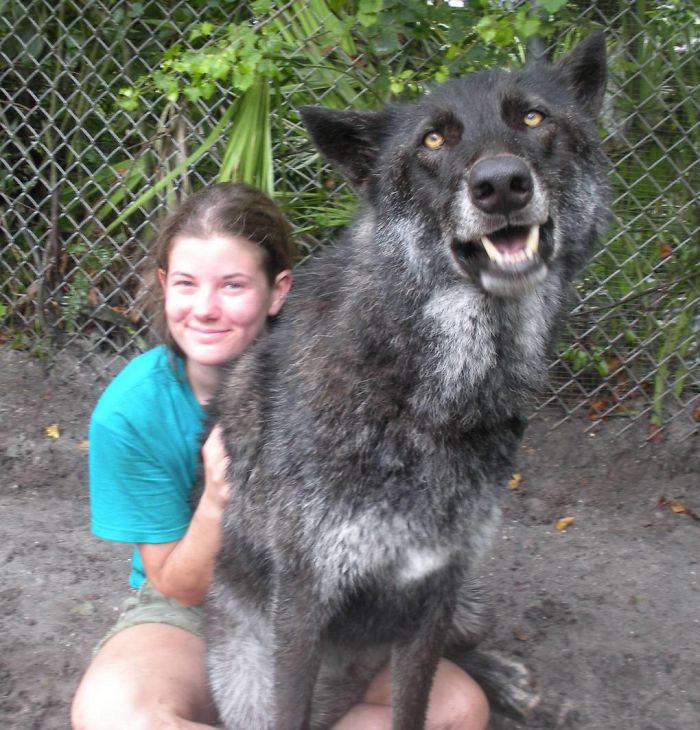 Later it turned out that the wolfdog's name is Yuki and in fact he is not that big, he weighs only 54 kg.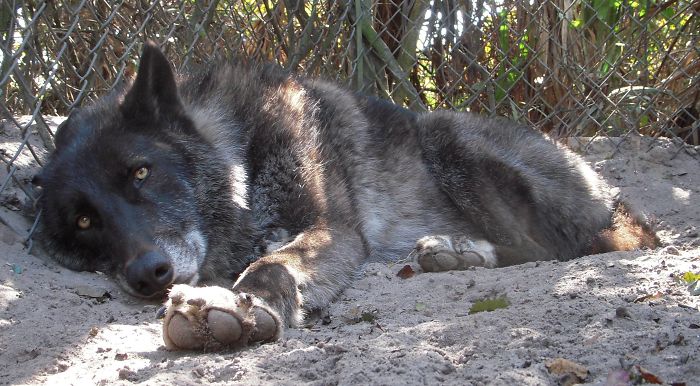 Yuki lives in the wolf sanctuary Shy Wolf Sanctuary and in her DNA is 87.5% wolf blood, 8.6% Husky blood and 3.9% German Shepherd.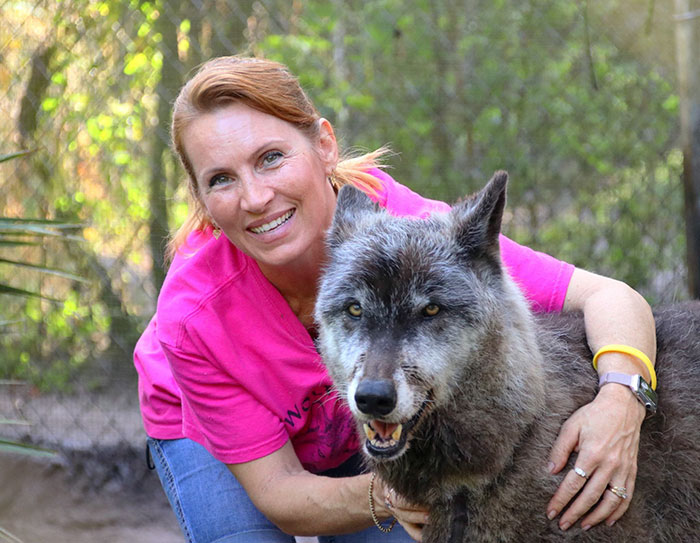 Like all animals that have arrived at the shelter, Yuki's fate is not too happy. Puppy bought him from a wolf breeder as an exotic pet, but soon realized he was too big and out of control.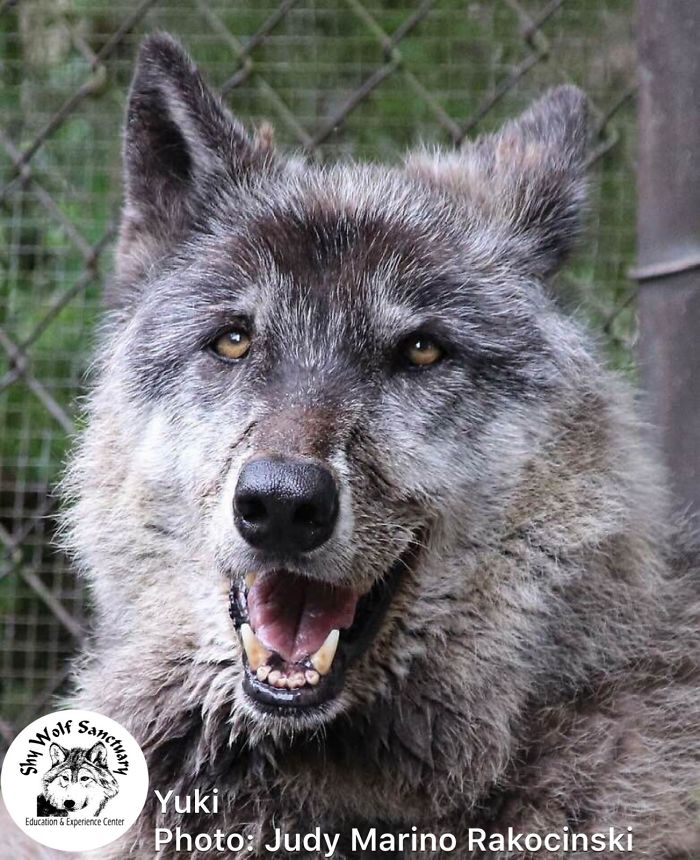 At 8 months he was taken to a regular shelter, where he most likely would have been asleep had the Shy Wolf Sanctuary staff not known.
"Yuki came to us in 2008 and compared to the other animals in the shelter, he was in pretty good shape. It had a strong character and we even planned to make it the so-called "alayer", that is, to use it to communicate with visitors. Unfortunately, soon Yuki injured his paw and had to do 5 surgeries, and during the treatment and the stay in the cage, he became more inhuman."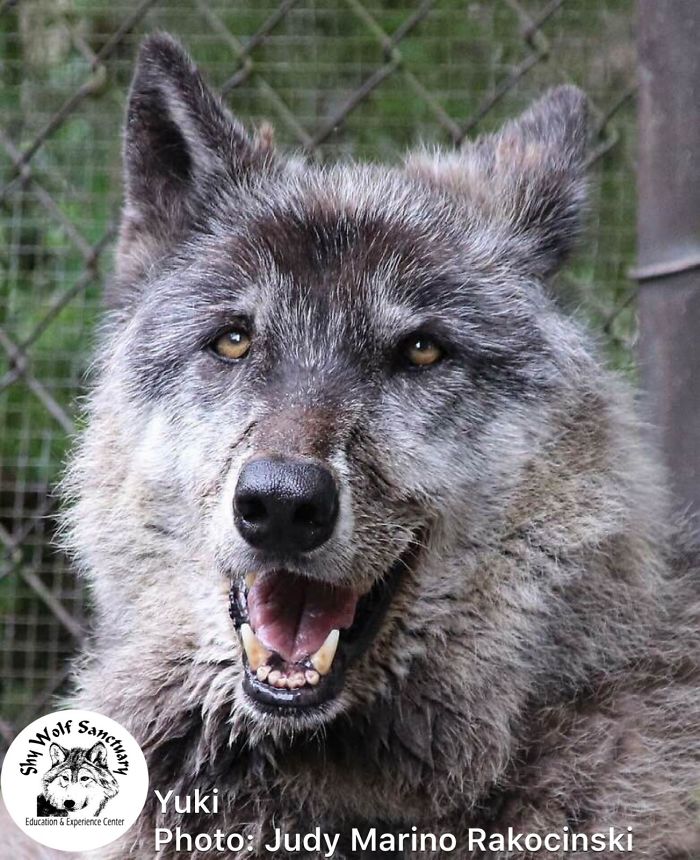 Now, Yuki's character is described as "loves women, loves attention, and just crumbles in good spirits."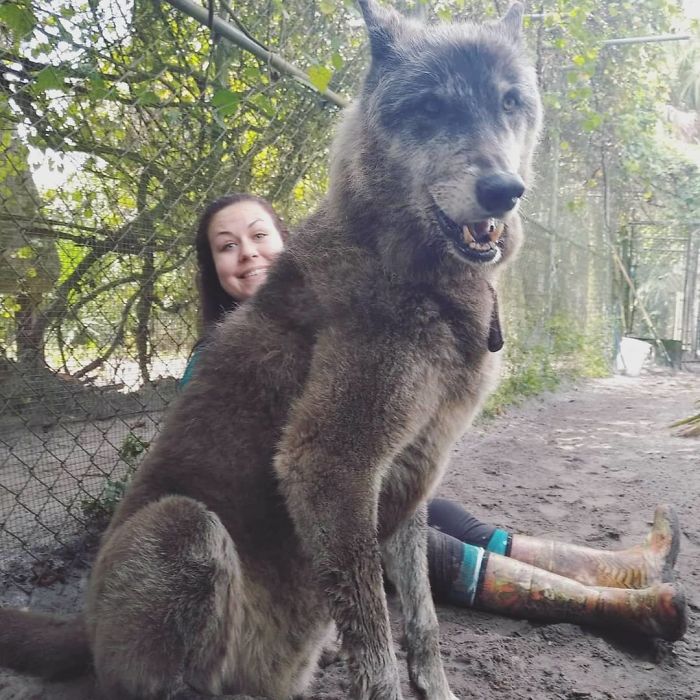 "Yuki only allows a small group of female volunteers into her enclosure. We jokingly call them a harem," says volunteer Judy.
The Shy Wolf Sanctuary covers 2.5 acres of land in Naples, Florida, and contains more than 60 captive-bred or wild-rescued wolves, wolfdogs, and coyotes.
It is a non-profit association whose goal is to "restore trust between humans and animals". The shelter employs over 30 staff and volunteers, and in addition to keeping animals, they also educate people.
For most wolves, this shelter was the only place they could find help. Unlike dogs, wolves have almost no chance to reach their usual owners, and it was impossible to release them into the wild, since all of them lived only surrounded by people from childhood.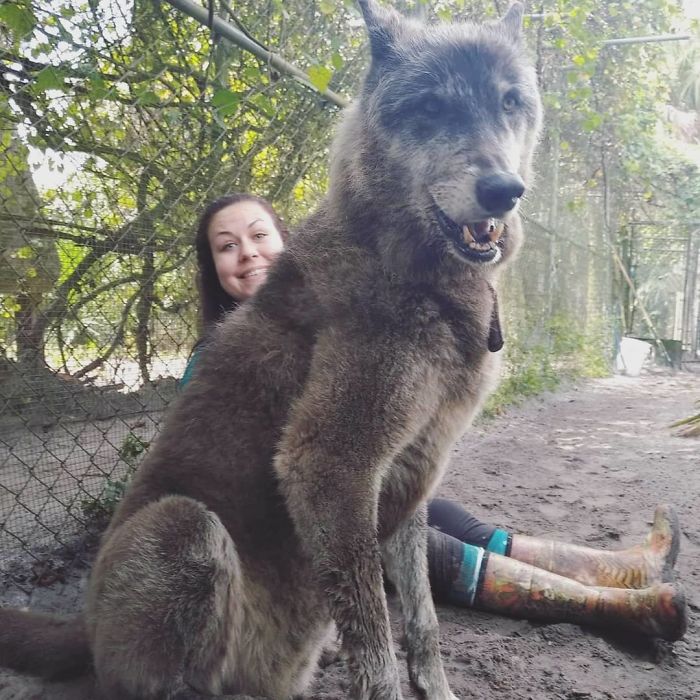 The fate of wolfdogs in the United States is even sadder. They are considered less predictable in their behavior than wolves and more aggressive towards humans.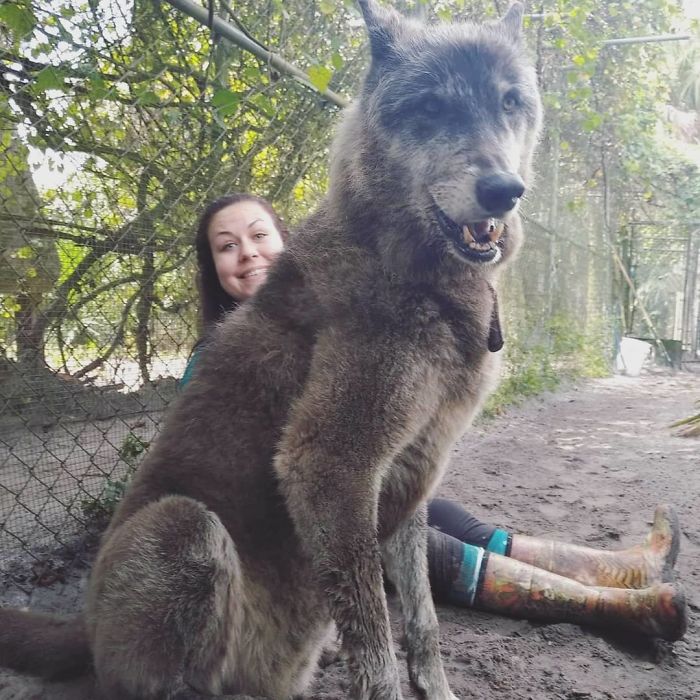 Many people don't realize this when they welcome an unusual puppy into their home, and when they refuse an adult wolfdog, it has almost no chance of being put to sleep.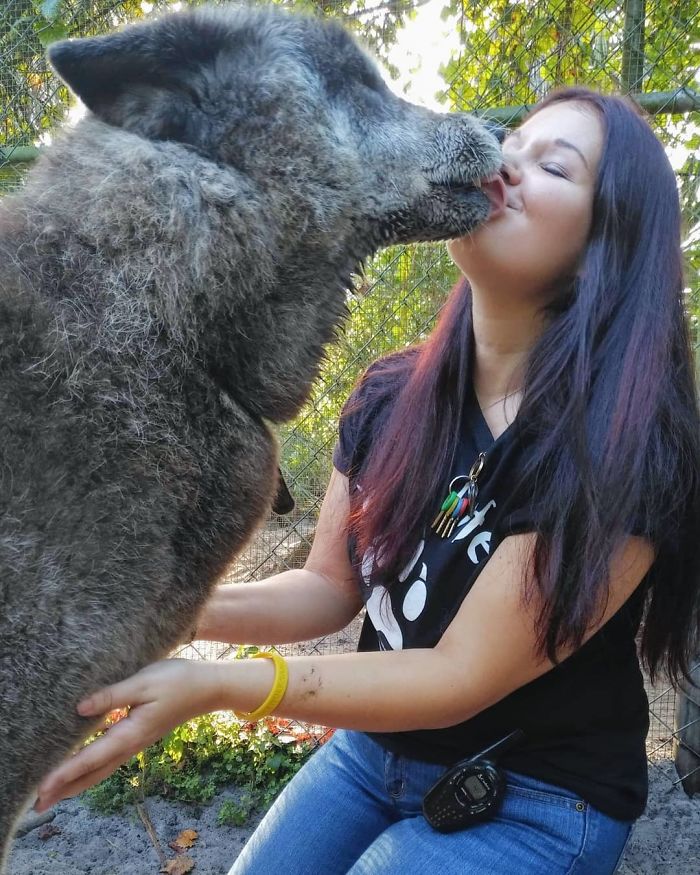 According to the volunteers, Yuki's greyhound is one of the most interesting animals in the shelter. He received the nickname Wu Wu, because at the sight of his "harem" volunteers, he begins to howl and is very happy when they come to him.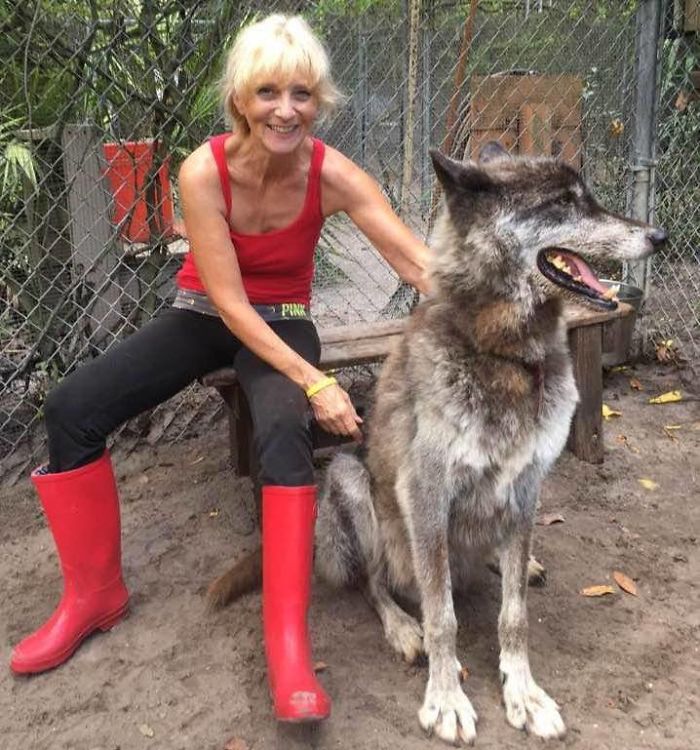 Unfortunately, Yuki was diagnosed with blood cancer last year, which is still slowly growing and hasn't had a devastating effect on her health. But everyone in the shelter understands that Yuki only has a few years left at best.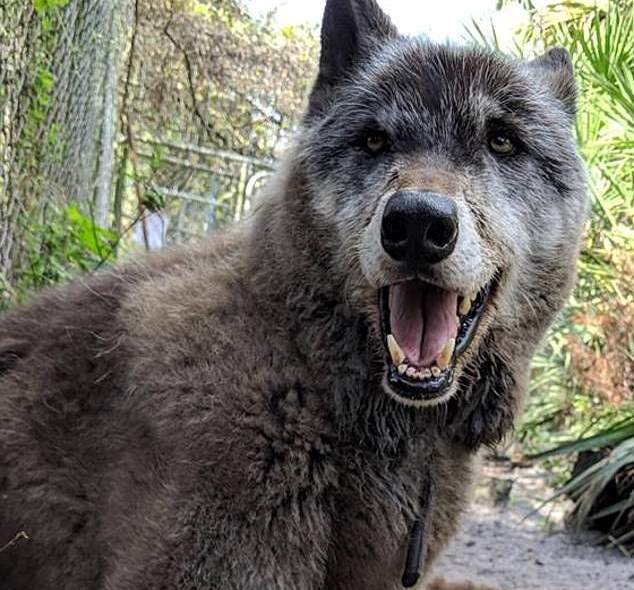 "Now we are enjoying every day spent with Yuki, and when the time comes, we will do what is best for him. It is always very difficult to say goodbye to any of our animals, but it is important to remember that they all had a very difficult start in life and received care and attention at our shelter. decent.