A miniature horse, who has no friends because of his overprotective mother, develops a special bond with the farm dogs.
Teddy, a miniature horse, was rejected by his family and suffered for a long time alone because of his mother's aggressive protection.
But the situation evolved under the impulse of the dogs of the shelter.
Teddy's mother, Eleanor would attack anyone who came near her child.
Eleonora would come out of nowhere, cover her ears and crane her neck so she could kick the attacker,'" says Stacey Rolf, owner of the miniature horse shelter.
Almost everyone at the ranch started protecting Teddy so he wouldn't disturb his mother. Shortly afterwards, due to illness, he had to be isolated and the miniature horse was left alone.
"Teddy had no mother to comfort him and no playmates because everyone was avoiding him. Every day he walked in the yard hoping to speak to someone, but in vain. It was a heartbreaking sight," Stacey recalls.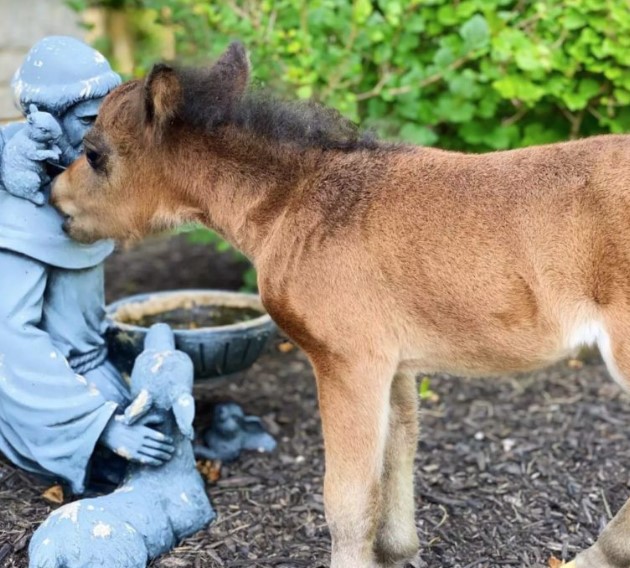 Fortunately, Teddy's Shetland Sheepdogs, who live on the farm with the horses, came to her rescue.
The horse is very reluctant when it meets them for the first time.
But then he got used to them and started playing with the other animals.