It's safe to say that no one looks forward to the arrival of a mail truck as much as Frannie. The whole day of the little dog is focused on this.
Franny stands at the door every morning, waiting for a white truck to come to her cul-de-sac. And as soon as she sees him, joy fills her whole body.
But Dan, her postman, is the only person interested in a 5-month-old long-haired Chihuahua; she does not care to receive letters.
On that fateful day, Caresse with her new dog in her arms took to the streets for the mail. Dan was stopped for a short chat and she asked him if he wanted to hold Frannie.
According to Lasky, "He got out of his car, gave her all these stupid facial expressions and let her kiss him. Since then, it seems like it should happen every day.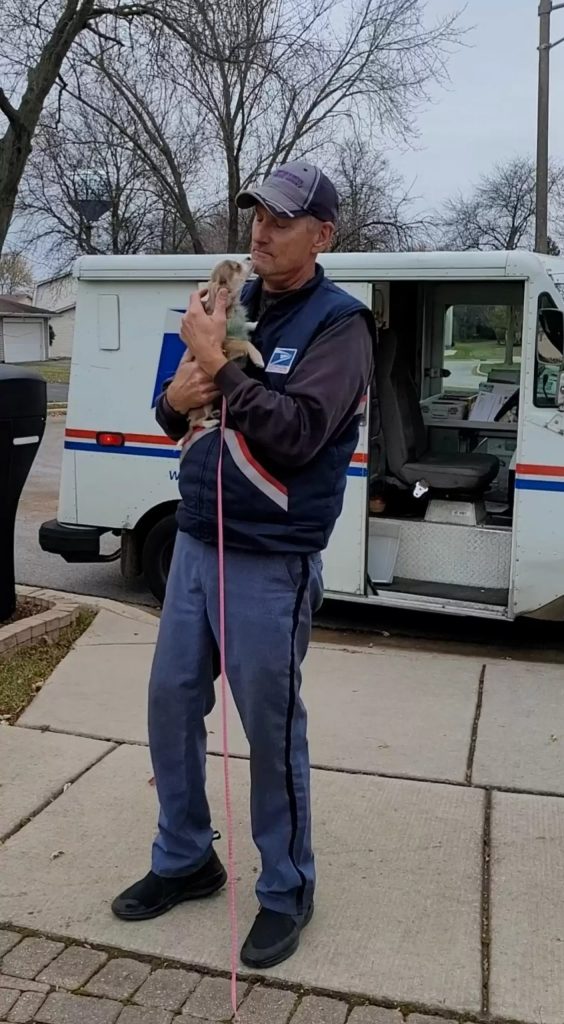 Dan has been a main local for years — always timely and diligent when it comes to his work. "He's always been the nicest postman around and everyone in our neighborhood loves him," Lasky said.
It was no big surprise to Caresse that her pup immediately fell in love with Dan, but their touching daily routine constantly impresses her.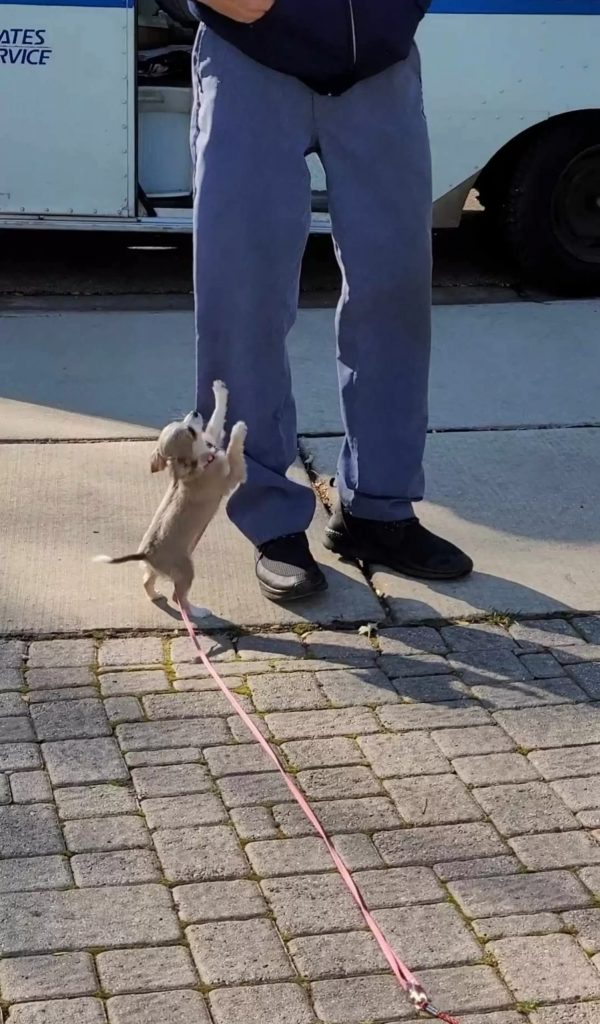 "Frannie will just sit on her little bed by the door and watch — she knows the white truck. And when the truck starts to approach, her little Bull starts shaking and she makes a loud noise to let me know he's there," Lasky said.
"I try to grab my shoes and be ready for her, and throw a leash at her. Once it hits our mailbox, I'll put it in the driveway and let it rip. She runs down the aisle until she reaches him…and he laughs — it makes his day better."
Frannie usually looks forward to Dan's travels, so his absence can be hard on her.
Not only does Dan make Frannie's day better, he also plays with a little puppy to make Dan feel better when he's on the go.
For now, according to Lasky, "I think he's happier to see her than she sees him on some days." It really turned into a great bond between the two.