This dog became the only parent of 5 orphans. The cubs' mother died and the cubs' chances of survival were slim. But they all got a second chance thanks to Blakely – a very caring dog!
The five babies – 3 boys and 2 girls – were born at the Zoo and Botanical Gardens where their mother, Willow, was a permanent resident.
It is important for babies to be with their mother. However, the babies were taken to the nursery and were bottle fed. But the most important thing for the staff was to maintain their body temperature. They just needed their mother's body heat. This is where Blakely came in!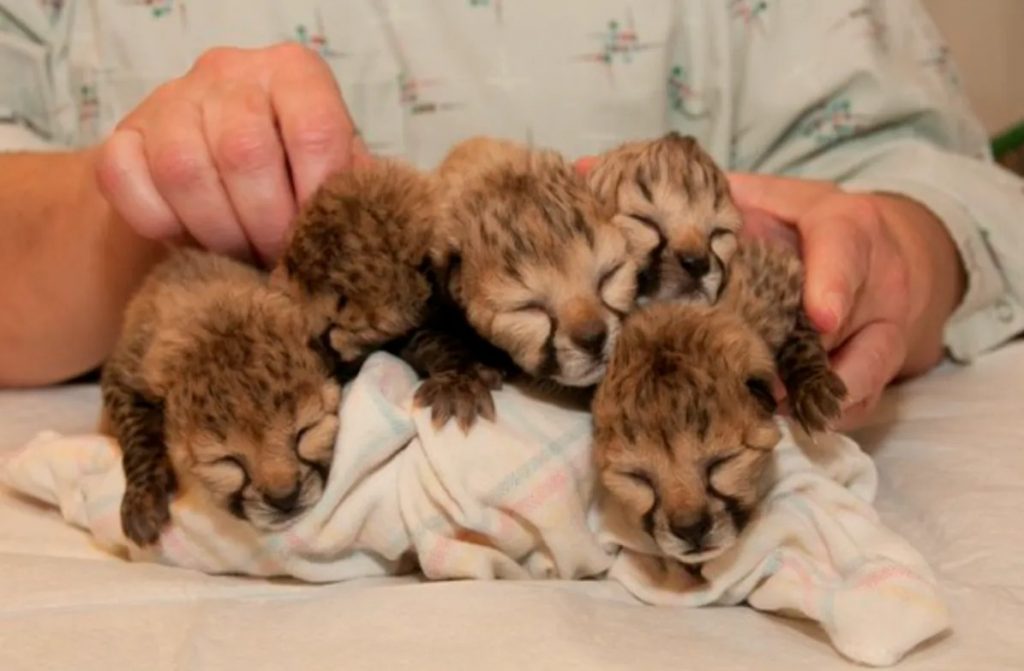 Blakely, who became a resident of the facility more than five years ago after being rescued from a local boarding house when he was just seven months old, is more of a therapy dog. The Australian Shepherd was not the first such experience he had. He was originally used as a support dog for another cheetah after she lost her cub, so he comforted a cub.
He and the cubs then bonded with the first cub they encountered. Blakely brings them the comfort of a mother, and the little ones seem so happy to cuddle him and climb on top of him. The rest of the time, the staff makes sure they are well fed and rested. In any case, the attentive dog will be at their side for a long time.