Jane has been traveling every year since 1972 with her horse, Diamond.
On August 31, she went to this year's outing with Dinky, her disabled Jack-Russell.
Jane carries everything she might need on her back, including food, a tent, and other necessities.
She hopes to maintain this tradition for as long as possible and does all of this despite the blindfold.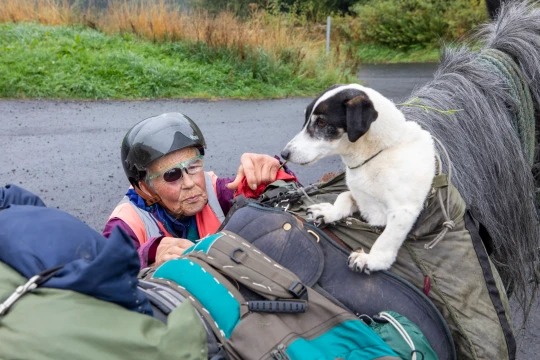 Her love for trotting across the country began 40 years ago when she was exploring the Western country.
'My mum was looking after my other ponies but she didn't really want to look after my stallion Halfinger so I drove him to Somerset to visit a friend which is around 300km. It was a bit heavy, but it was good.'
This trip gave her a taste of the open road and inspired her to visit her friends in the Highlands each fall.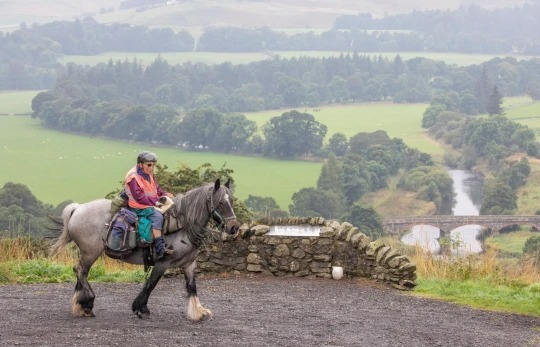 The route typically takes seven weeks weather permitting, and Jane comes to say hello to people she has met over the years.
She eats oatmeal tortillas, cheese and oatmeal, and she has a phone that lasts six weeks.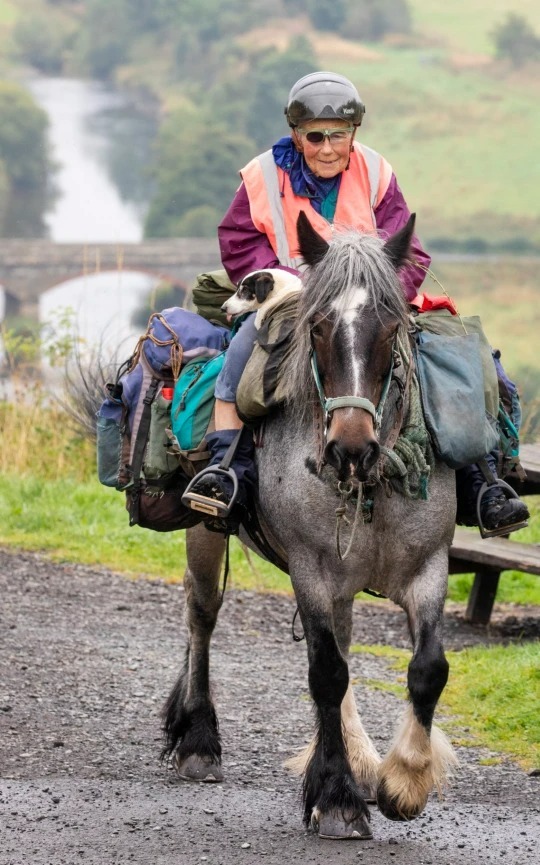 – I refuse to go any further in the pouring rain. There are several different routes that I can choose depending on the weather. I don't want to climb to the top of the hills in bad weather, but I solve it on the way. I don't care about maps, I just stick to the routes I know.' ; –Jane says
Dog Dinky has a deformity in her front legs, so she travels in a saddle bag and snuggles up to Jane at night.
During the hike, the amount of trash Jane sees puts her in turmoil.
'It's horrible, especially the disposable barbecues lying around everywhere. Cumbernol is the capital of the UK, where the flies fly. There are nice people there who allowed me to camp, but some are so disgusting and shameful.' -She says
Campers can also be a problem on single lane roads.
'The drivers just didn't seem to know how wide they were, I was always worried they would sweep me off the road,' Jane said.
Jane has absolutely no intention of stopping her annual walks.
"There is always something interesting going on and never boring.'