This is a story of the 3 dogs that were abandoned The Georgia Animal Shelter was worried.
Mary- the mother of è dogs; was abandoned by its owner devoted his life to his little babies; and when she saw 3 motherless kittens, she willingly volunteered to raise the helpless Trinity!
In this video, we see Mary being extremely vigilant as a shelter worker feeds the babies one by one. An overly caring dog mother ensures that her kittens are well fed, then charmingly takes them from the employee. She takes the kittens to her kennel and piles them with her sleeping puppies. Mary literally freaks out every time her kittens are out of sight!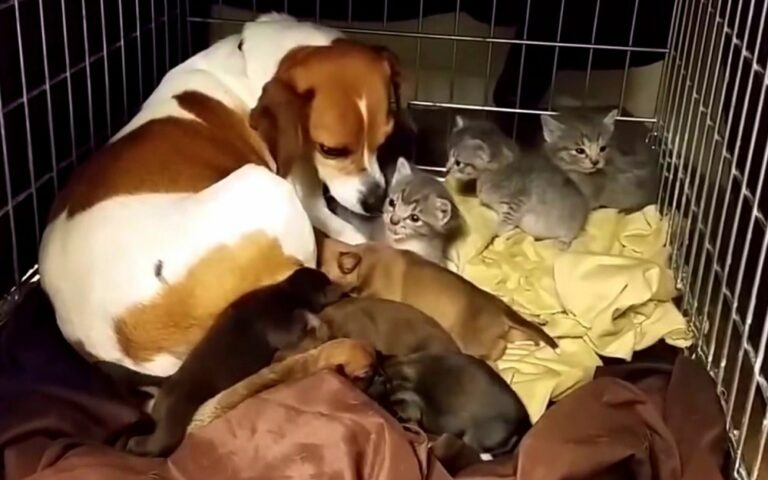 With her love and warmth Mary has brilliantly managed to raise her 10 children. The shelter has reported that the entire furry family is now adopted! We are so proud of this exemplary mom-dog. Dogs have such reactive and selfless hearts, and it's amazing how they can love without limits!