A kind-hearted truck driver stepped in, saved the elephant and gave it a second chance. The South African drivers were on the road when a mechanical breakdown on one of their trucks brought the convoy to a halt.
All the workers were surprised when a newborn baby elephant crawled out of the forest and out of the truck. They immediately realized the animal was in distress and rushed over.
When the truck drivers found the elephant in the middle of the road in the Botswana desert, they thought it was heading their way out of curiosity, but it turned out to be lost. To make matters worse, the elephant was in very poor condition and obviously dehydrated. However, our attentive guide quickly came to the rescue.
The animal was taken to the nearest elephant reserve, Elephant Sands. The driver's miraculous action saved the baby's life and delighted animal lovers.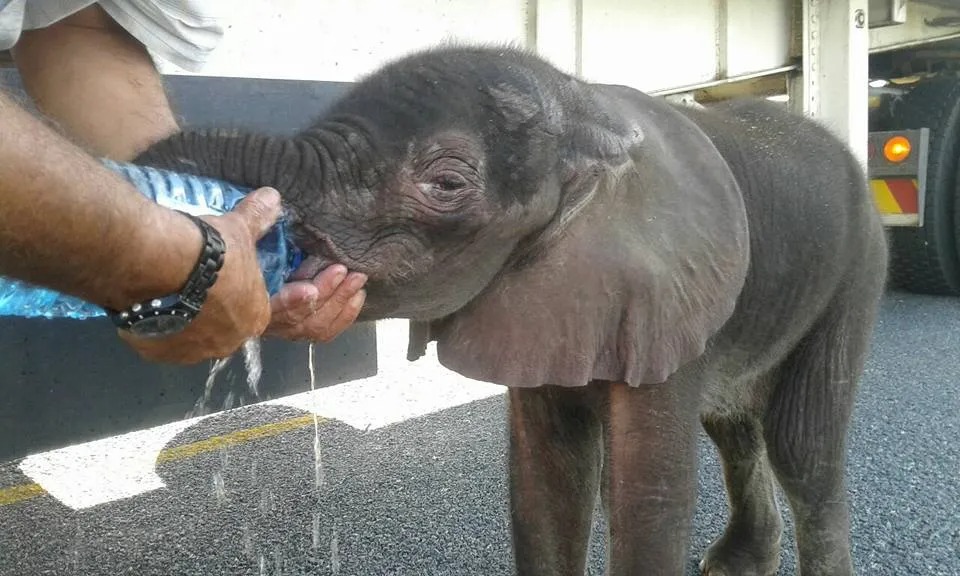 "I think Botswana has some of the most amazing, ethical and compassionate conservation projects in the world," said the animal center founder and director.
The little animal was not even three weeks old when he was rescued by a truck driver.
However, there is hope. The volunteers have extensive experience caring for orphaned elephants. Their patience and love for these precious animals is amazing.