Recently, an 11-year-old boy in Brazil proved to the world that you don't have to be a superhero to save others. Jean Fernandez, the boy in question, was walking down a busy street when he suddenly saw a dog whining in the middle of the road.
It was clear that the poor dog had been run over by a car and the driver had fled. The dog remained in agony and there was no one nearby to save him. For young Jean, we couldn't waste a minute.
Jean stopped the oncoming movement and quickly grabbed the animal in her arms. Then he ran with the dog to a safe place. This incredible act of kindness did not go unnoticed. Several residents captured this scene on their smartphones. Rafael Martins, a photographer, also captured the moment in several images of a boy rescuing an injured dog after a traffic stop.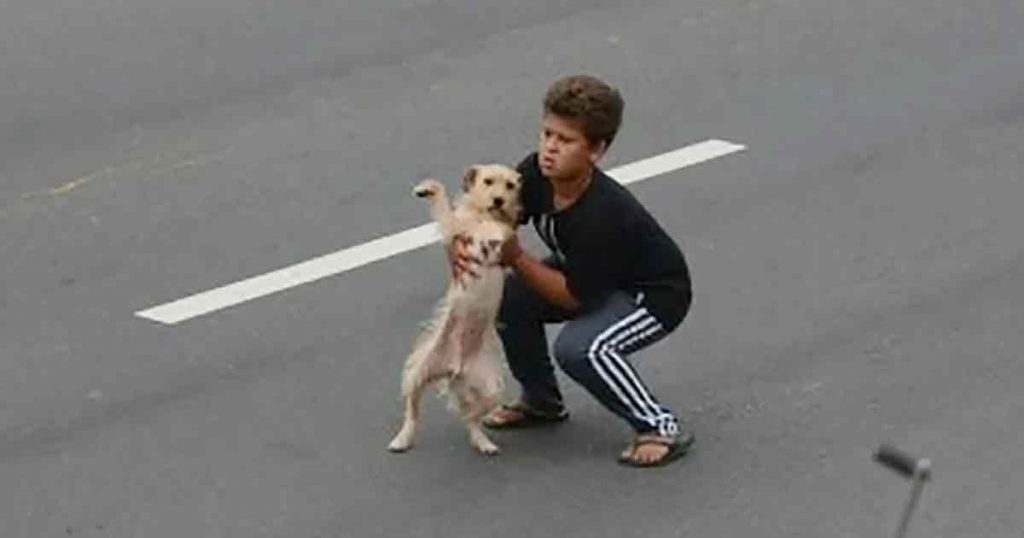 He also shared that moment online. Many of his social media followers showered the boy with admiration for his kind gesture. When Jean's mother was asked about her boy's kindness to animals, she said it was nothing new to her.
She said Gene showed such kindness to animals from an early age. She went on to say that Gene had always sought to help helpless animals that had hopeless futures.
The rescued dog was named Mel, which means "Honey" in English. He was taken to a local shelter where appropriate medication and treatment was given. He should soon recover from his injuries.